Introducing Stripes by Irma Boom
Explore KnollTextiles latest collaboration with graphic designer Irma Boom
Introducing The Stripes Collection, consisting of upholstery, drapery and wallcovering by renowned Dutch book designer Irma Boom, in collaboration with the KnollTextiles design team.


Continuing in KnollTextiles' tradition of working with the world's best graphic design talent, creative director Dorothy Cosonas approached Boom in 2012 to design a collection based on two of her books of stripes: Colour Based on Art (2005) and Colour Based on Nature (2012). Each idea is grounded in color references from the two books; three patterns in particular (Turner, Isole and Peninsula) were a close reference to specific patterns featured. Names of each pattern specifically reference names used in the books as well.




ABOUT IRMA BOOM




Born in the Netherlands in 1960, Boom has won international acclaim for her book designs. The youngest ever laureate to receive the prestigious Gutenberg prize for her complete body of work, she has 50 books in the permanent collection at MoMA and has been the recipient of numerous other awards.

Boom's most famous title was a 100th anniversary book designed for the Dutch conglomerate SHV which spanned 2,136 pages with no page numbers or index. Her clients include the Rijksmuseum Amsterdam, Ferrari, Vitra, The United Nations, OMA/Rem Koolhaas, and Chanel. The Bard Graduate Center also commissioned her to design the 2011 catalog Knoll Textiles: 1945-2010, published in conjunction with their exhibition on the company.

Irma designed KnollTextiles, 1945-2010, which is the first comprehensive study devoted to a leading contributor to modern textile design and features essays by experts, biographies of around eighty designers, and images of textiles, drawings, furniture, and ephemera.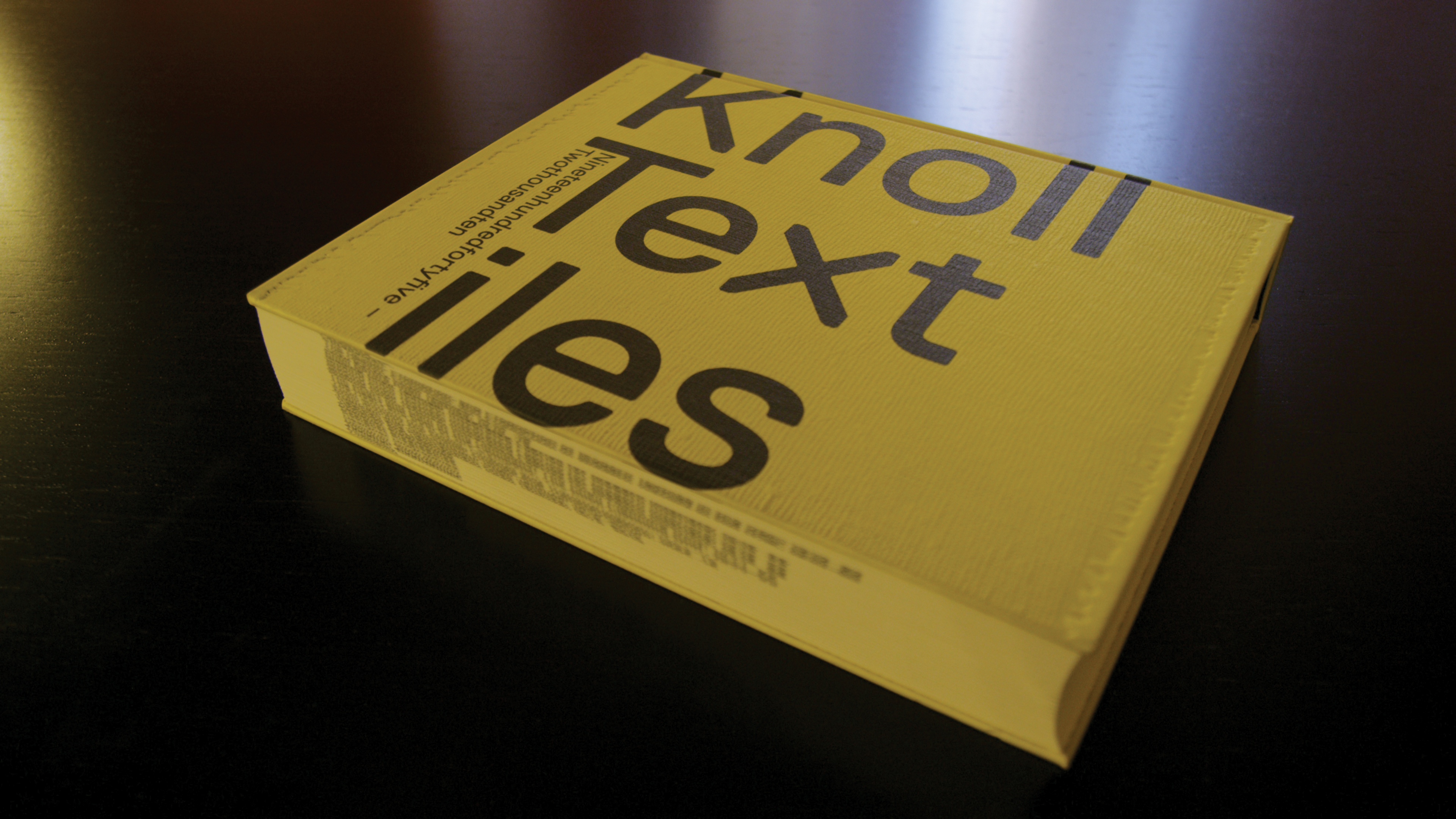 Published to coincide with opening of "Knoll Textiles, 1945 — 2010" an exhibit at the Bard Graduate Center in New York City in 2011, the book brings the Knoll brand and the role of textiles in the history of design to the forefront of public attention.
THE STRIPES COLLECTION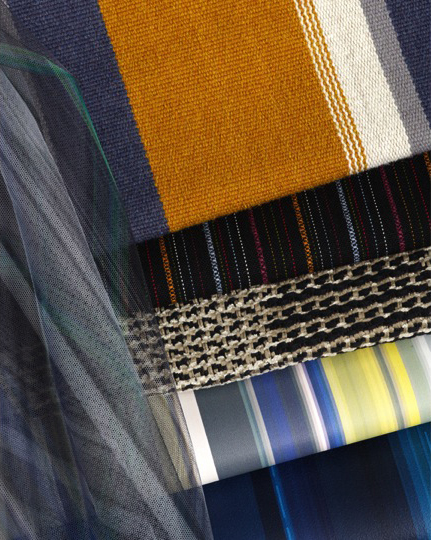 The Stripes Collection. Isole Drapery, Sherman Upholstery, Utrillo Upholstery, Kinabalu Upholstery, Turner Upholstery, Pennisula Wallcovering.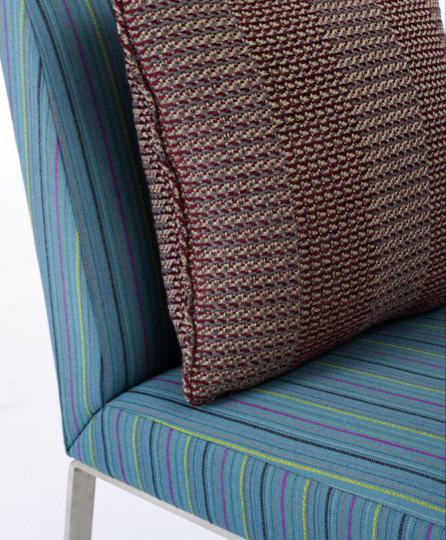 Utrillo and Kinabalu Upholstery. Utrillo is a small-scale multicolor vertical stripe with a stitch effect that references the perforation element used throughout Boom's books. Each colorway features a delicate balance of color and pattern. Kinabalu is an all over texture that reads as a large scale stripe in repeat. Created using a cotton knitted yarn in combination with a rayon chenille, it has a soft, inviting hand.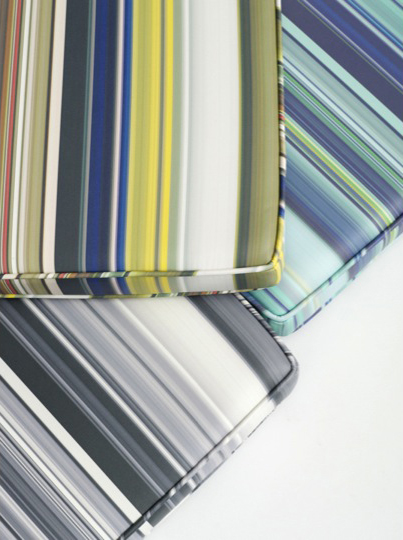 Turner Upholstery. This fabric is a direct interpretation of patterns found in the book Colour Based on Art, which are inspired by master paintings The Kitchen Maid (Vermeer) and The Family of Philip IV (Velasquez). This high performance polyurethane is digitally printed to create depth, achieving a watercolor effect with a wide range of distinct hues in each of the five colorways.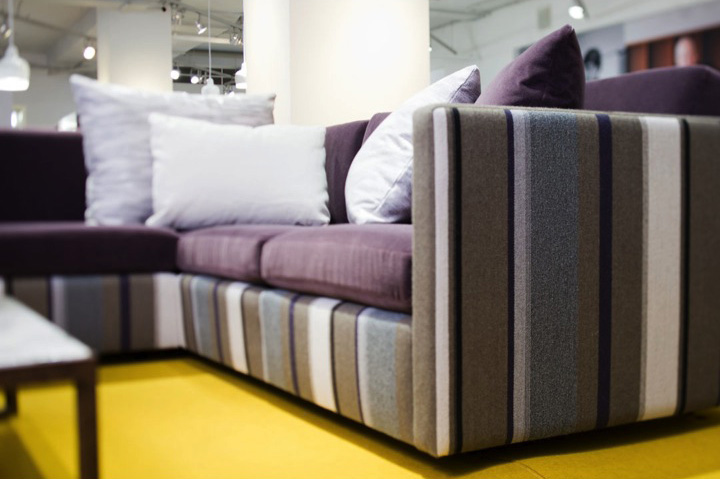 Sherman Upholstery. Sherman explores the balance of color on a large scale. With its inviting texture and graphic striped pattern, it creates visual impact within a space.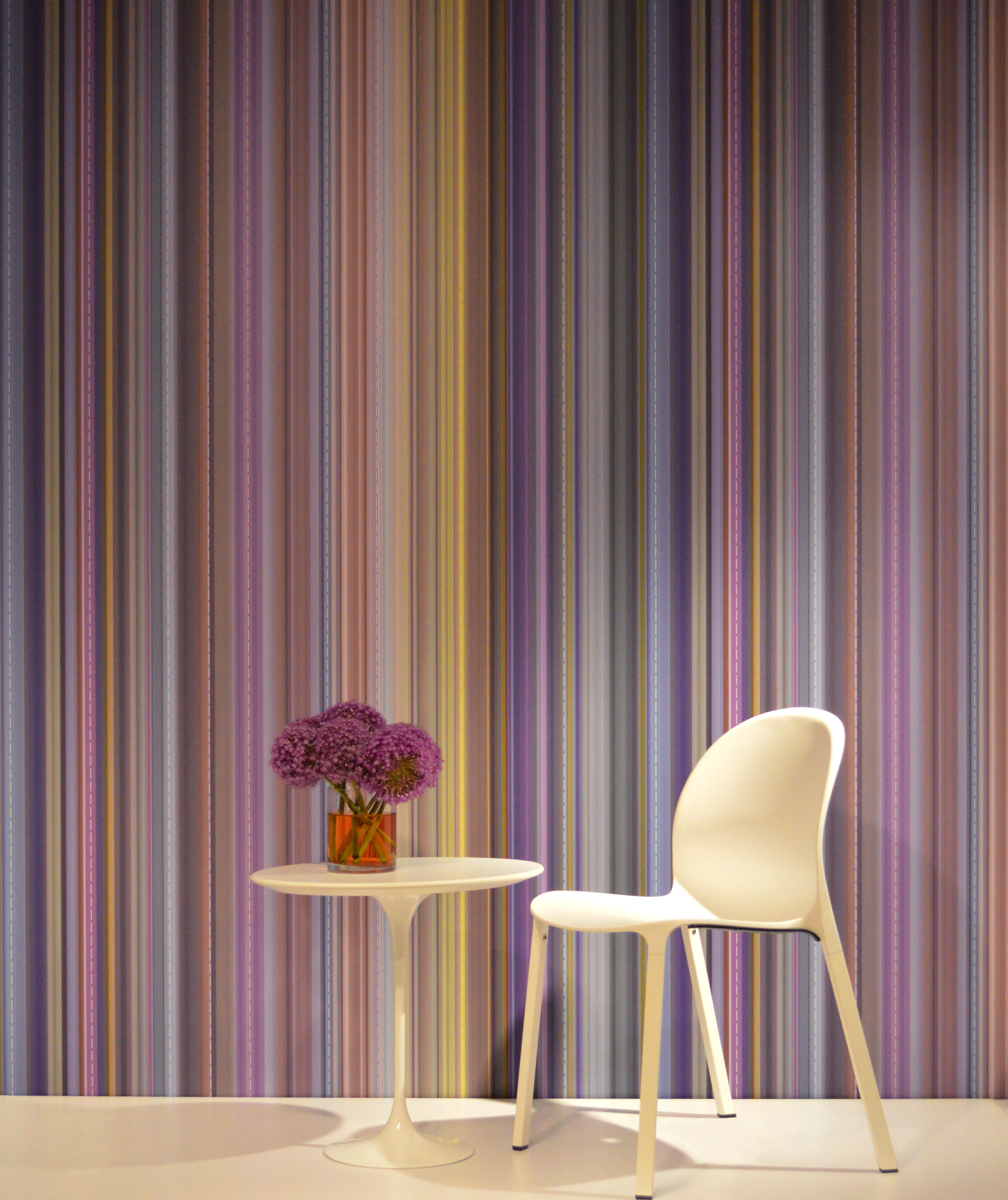 Peninsula Wallcovering. A four-color printing technique is used to create this large scale vertical striped wallcovering. The clarity of color seen here is unique for a classic (non-digital) printing process. A light broken line is repeated throughout this pattern and is a nod to perforations used throughout Boom's books.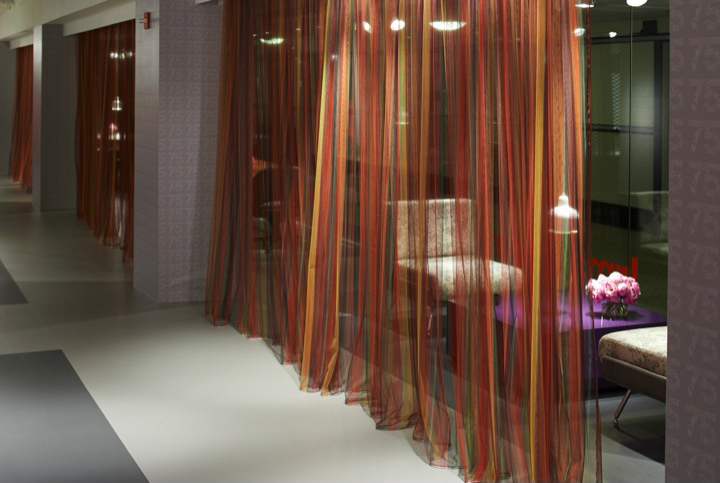 Isole Drapery. This innovative digitally printed drapery is created using a lightweight tulle groundcloth which gives it an ethereal aesthetic. A multicolor vertical stripe, it is directly inspired by the color palettes found throughout Irma's books.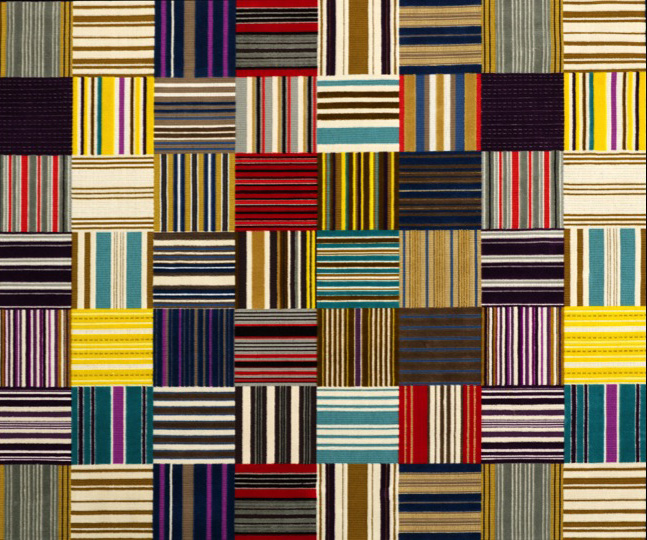 Honour Upholstery. Designed by KnollTextiles, Honour is inspired by Irma Boom's work. Here Dorothy Cosonas has chosen 36 different striped layouts and pieced them together into a patchwork velvet, fabricated using old world looms. Watch the video below to see how fourteen different yarn colors are combined to create this single colorway, a cut and loop velvet construction.