David Adjaye at Haus der Kunst
The exhibition in Munich, Germany looks back at Adjaye's architectural oeuvre
Beginning January 30, the Haus der Kunst Museum in Munich, Germany will be hosting a series of lectures and seminars on the work of the Ghanaian-British architect David Adjaye, whose architectural work includes over fifty projects comprising museums, libraries, social housing and luxury shopping environments.
Titled "Form, Heft, Material" the exhibition will feature lectures and seminars delivered by David Adjaye, Nikolaus Hirsch, and Okwui Enwezor. The dates and times for each one of these events can be found at Haus der Kunst's website. A gallery showcasing a curated selection of Adjaye's work will be unveiled on January 30 as part of the exhibition's debut. In 2014, Adjaye partnered with Knoll to produce his first furniture collection, a selection of which will be on view as part of the exhibition, most notably the Washington Skeleton™ Side Chair and Washington Corona™ Bronze Coffee Table.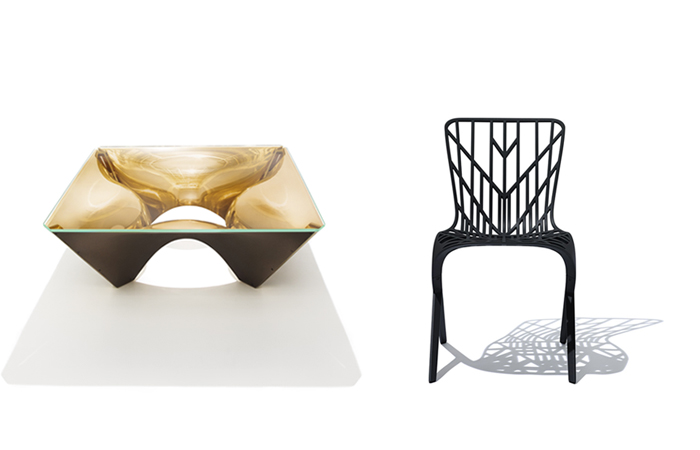 Washington Collection for Knoll by David Adjaye, 2014. Left: Washing Corona Bronze Coffee Table. Right: Washington Skeleton Chair.
While indebted to the traditions of modernism, Adjaye's designs aspire to be more than purely functional or exceedingly monumental; his structures aim toward a socially effective architecture situated around the user. With this framework in mind, Adjaye incorporates spacious openings to his public buildings, just as his private projects accommodate the human need for occasional retreat within an architectural environment.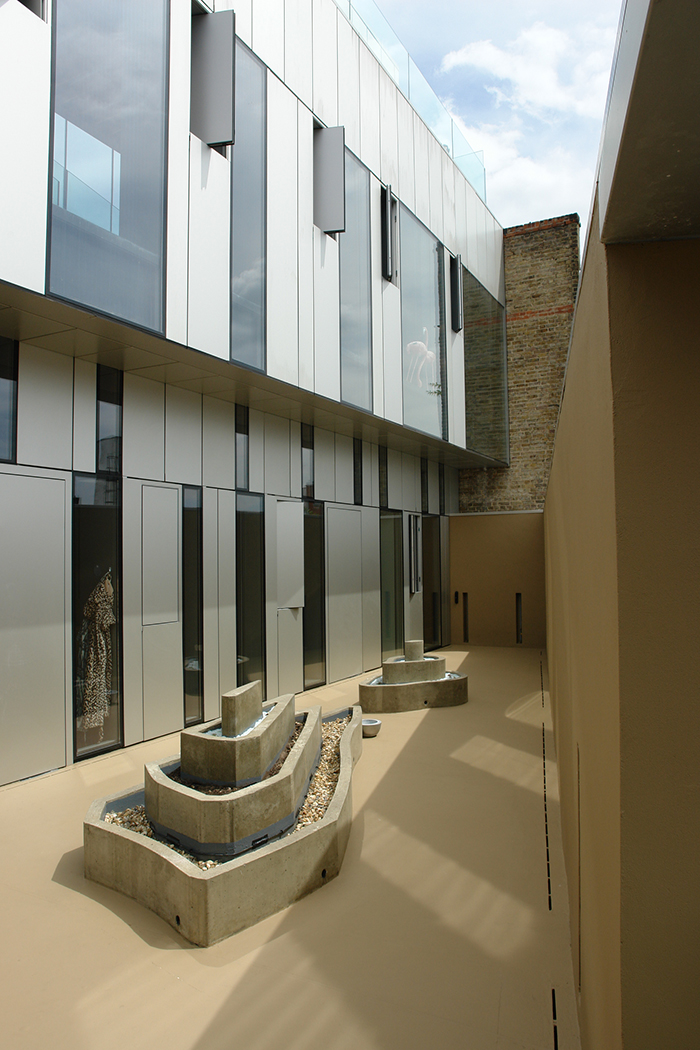 Courtyard of Silverlight, London by David Adjaye, 2009 . Image courtesy of Adjaye Associates.
His favored building materials tend to interact with nature by changing color when exposed to light or acquiring an additional textural dimension when subjected to varying weather conditions such that the buildings often appear simultaneously dense and permeable. Opposed to the confines of working within existing typologies, Adjaye has a humanistic bent that leads him to advocate for an architecture that is responsive to considerations of climate and place. The resulting interactive forms inevitably elicit dialogue with all those who inhabit his spaces.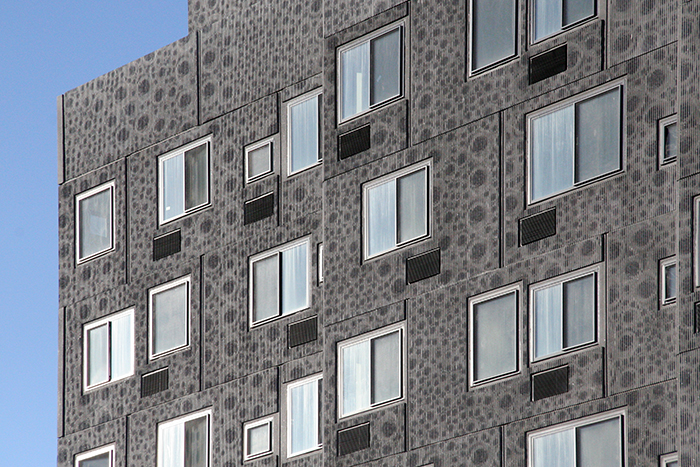 Detail of Sugar Hill Housing Complex, New York by David Adjaye, 2014. Image courtesy of Adjaye Associates.
Adjaye's roster of clients includes the designers Roksanda Ilincic and Proenza Schouler, as well as artists Lorna Simpson, James Casebere and Chris Ofili. In addition to having his own practice, Adjaye has held positions at Princeton University's School of Architecture and Harvard's Graduate School of Design. For more information about David Adjaye's work, visit Adjaye Associates' website.