Introducing Nexus by Kari Pei
Explore KnollTextiles latest guest collaboration with New York designer Kari Pei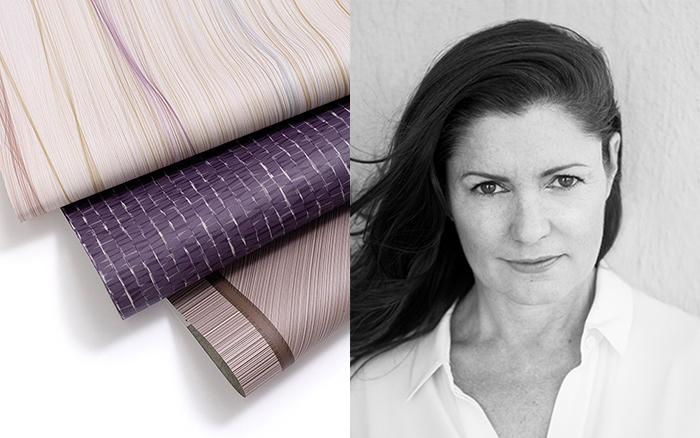 Introducing KnollTextiles' latest guest collaboration: the Nexus Collection by Kari Pei, developed in partnership with Dorothy Cosonas. This collection of wallcoverings uses the layering of colors and lines to create a printed material that appears almost woven. Each of the three wallcoverings—Borderline, Overlay and Tangled—evoke shadow, light and movement.
Kari Pei is a designer based in New York. For her wallcovering collection with Knoll, she creates transparency and depth through the layering of colors and lines. In designing the Nexus collection, Pei was inspired by her own photography of nature and architecture, as well as the artist Agnes Martin. All three wallcoverings are printed on a Type II vinyl substrate and contain 30 percent recycled fiber in the backing.
THE NEXUS COLLECTION
Borderline is a large-scale stripe that is inspired by woven fabric. In this case, a vertical stripe is created by horizontal and diagonal bands, which are broken up by a fringe-like texture. The texture reads like the salvage edge of a bolt of woven fabric. Sources of inspiration for the pattern include Agnes Martin (Balconies/Galleries 1962) and Pei's own photography of architecture and light (see photo of canopy at the Museum of New Mexico in Santa Fe). The overall effect is achieved by printing two colors of a base ground.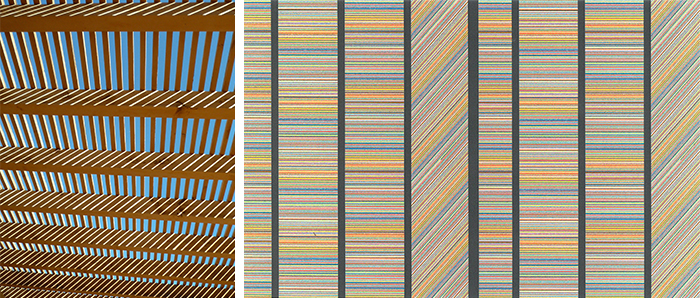 At left, Pei's photograph of light filtered through a canopy at the Museum of New Mexico in Santa Fe inspired her drawing, right.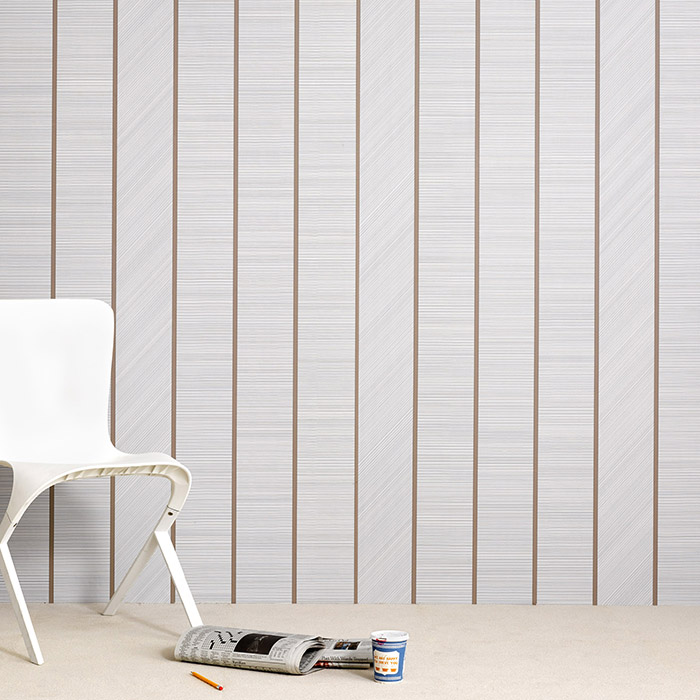 Above, Borderline's subtle effect is achieved by printing two colors on a base ground.
Overlay is an all-over textural pattern that reads like a deep emboss from a distance. It is inspired by Pei's photography of an ancient Japanese palace and its imperfect rock wall. The pattern, which has a 54 inch repeat, was creating using processing, an open source programming language built for the arts. This allowed Kari to create a random pattern mathematically, which was then modified by hand.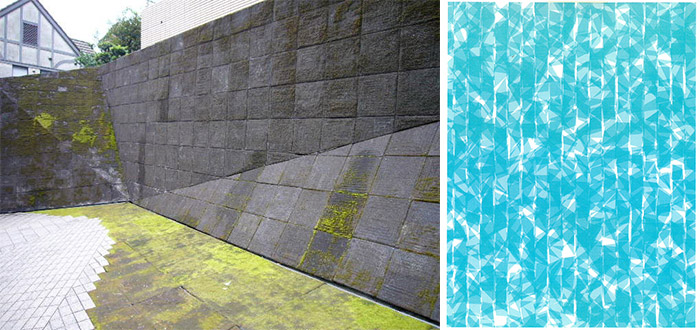 At left, Pei's photograph of the ancient wall at a Japanese palace, which inspired the design. At right, Pei's drawing generated through processing and modification by hand.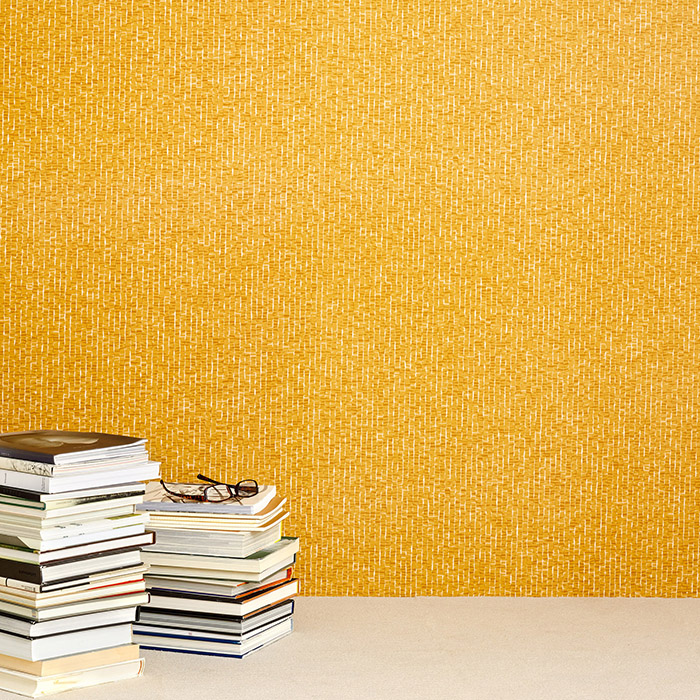 In Overlay, the resulting warm, subtly kinetic pattern enlivens the space.
Inspired in part by the landscape of Japan, Tangled appears as a series of loose, intermingled threads. This rhythmic pattern was created by layering six individual drawings in Photoshop. Once combined, they were printed using four different rollers on top of a base color.

At left, a photograph of Japanese fields provided the inspiration for Pei's linear design. Pei's drawings at right were layered in Photoshop to produce the final Tangled pattern.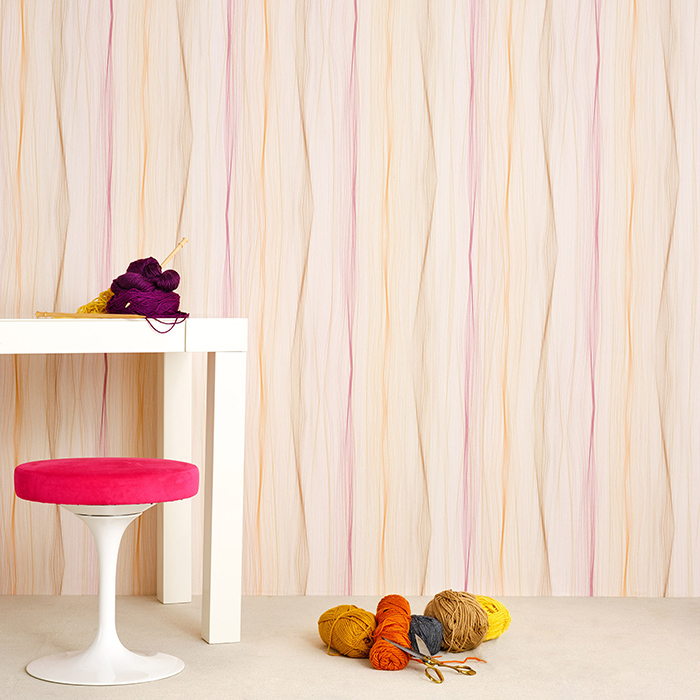 Four rollers were printed onto a base color to create the final wall-covering that introduces a sense of depth and subtle movement.
KnollTextiles introduced its current collections at June's NeoCon 2014.