The Great Lake House
An eco-conscious retreat affords both peace of mind and a home away from home
David and Danielle Frum—an editor at The Huffington Post and former presidential speech writer, respectively—both needed an escape from the contentious DC political scene. Having spent over twenty years vacationing with family in Ontario, the two decided to build a small 1,500 square-foot retreat right by the lake. On a half-million dollar budget, the couple enlisted the help of Richard Williams, a Washington-based architect who helped renovate their cottage home in the District of Columbia.
With construction underway, the couple began affectionately referring to the project as "Twitter House," a nod toward the aspirations of new age journalism and the social media company's economy of language. The affinity is justified, according to Williams, since "[the project] was about a very simple idea: how do you reduce a house to the bare essentials."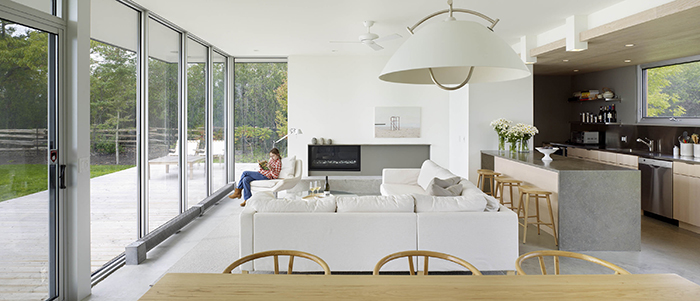 Photograph by Tom Arban.
The home's particular blend of minimalism and modernism caters to this desire to design a low-impact home. To start, Williams and the two homeowners set about eliminating anything that they deemed "unnecessary," including air conditioning and centralized heating. In lieu of these contemporary comforts, the north- and south-facing windows were designed to capture the naturally occuring cross-breeze while a fireplace and wall-mounted electric heaters help to stay the cold. Low-cost IKEA fixtures and sustainable GE appliances were used to outfit the small modular kitchen. Not suprisingly, the curatorial decisions demonstrate an equal measure of restraint and consideration. The couple wanted the furnishings to be as invisible as possible. After noting that the designers Jens Risom and Maya Lin shared the same set of values, they opted for a Risom Lounge Chair paired with a minimalist Maya Lin Adult Stone in the bedroom. Hans Wegner's iconic Wishbone Chairs are arranged around the dining room table.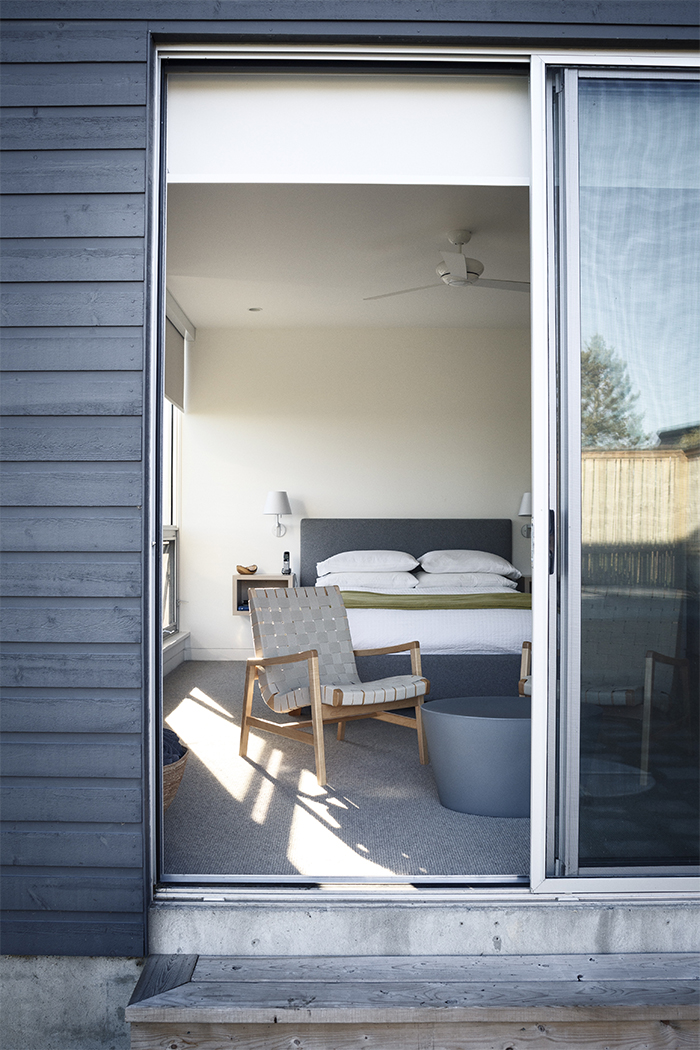 Photograph by Christopher Wahl.
With an astounding view of the lakefront, seamlessly integrating the house within the preexisting natural environment was of paramount importance. Situated on a parallel to the sandy banks of Lake Ontario, the home's rectilinear floorplan is oriented toward the three large sliding-glass doors that look out onto the lakeshore. Feet from the water, the home's perimeter is hardly bounded by its walls. "As you approach the house," Williams notes, "you can already see the lake right through the house, that's the most arresting thing about it."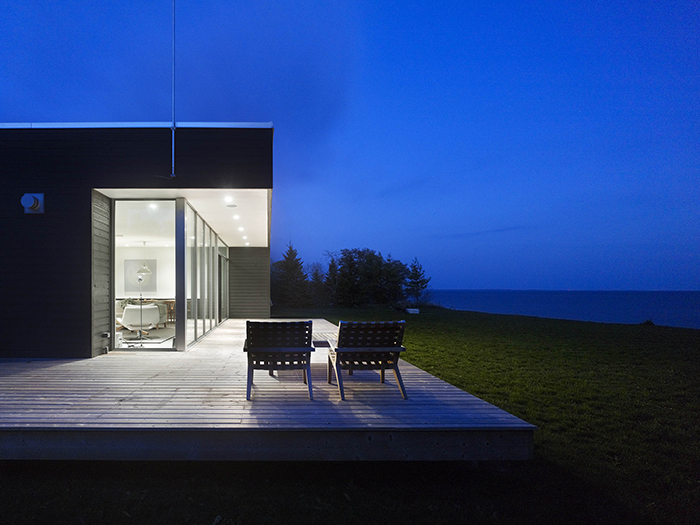 Photograph by Tom Arban.
Project Credits:
Design: Michael Williams
Photography: Tom Arban & Christopher Wahl