Jon Naar Remembers Massimo Vignelli
Knoll photographer hosted a commemorative event for the late Massimo Vignelli
On September 18, 2014, former Knoll photographer Jon Naar hosted a commemoration of the late Massimo Vignelli at the Knoll Showroom in New York City. He arranged a panel of former co-workers to share memories of Vignelli with a small audience of friends, family, colleagues and other invitees. Watch highlights from the discussion above, or the full video at the bottom of the story.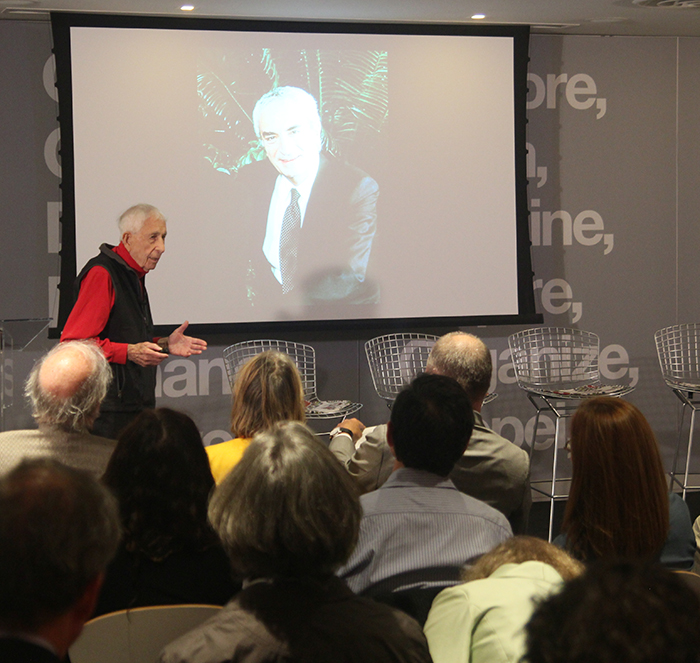 Knoll photographer Jon Naar speaking about Massimo Vignelli. Image by Knoll.
Naar gave a short presentation, showcasing some of the work he produced while working for Vignelli at Knoll, before ceding the floor to the panelists, who fielded questions from the audience.
The panelists included Michael Bierut (Pentagram), Jeffrey Osbourne (Knoll Design Director Emeritus), Richard Schultz (Knoll Designer) and Suzanne Stephens (Architectural Record) all of whom knew Vignelli as both a friend and co-worker during their tenures at Knoll.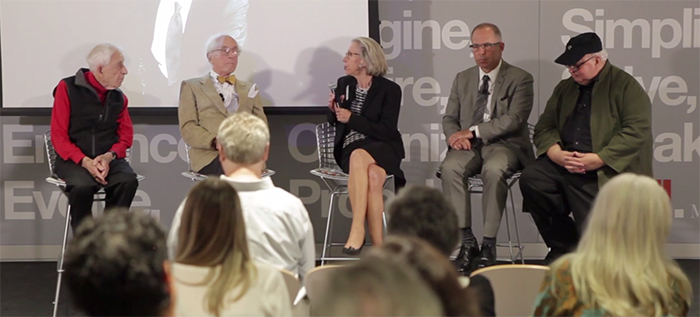 Panelists, from left to right, Jon Naar, Richard Schultz, Suzanne Stephens, Michael Bierut, and Jeffrey Osbourne. Image by Knoll.
During the course of the conversation, moderated by Stephens, one hears the stories behind some of Knoll's most iconic campaigns, products and graphics.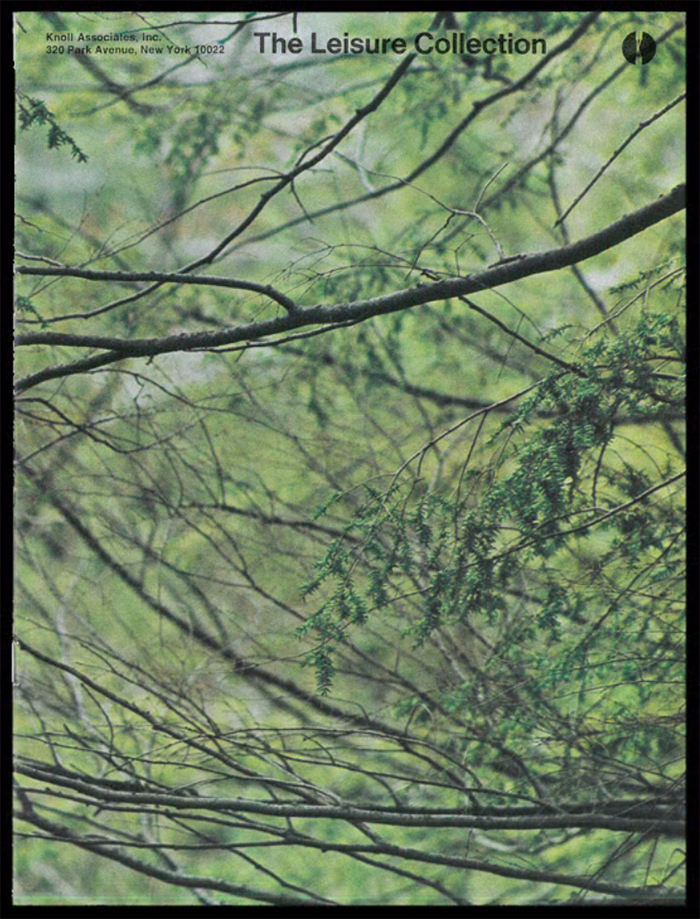 Advertisement for Richard Schultz's Leisure Collection by Jon Naar. Image from the Knoll Archives.
Naar, for instance, attributes Knoll's "existential" approach to product photography to Vignelli, who encouraged a kind of outside-the-box thinking that resulted in an advertisement devoid of the product it was intended to sell. Instead, the campaign for Richard Shultz's 1966 Collection represented the perspective of the customer, who, reclining, would only see the foliage of the forest canopy above.
Remembered as an exceptional leader with an indomitable spirit, Massimo Vignelli is honored in the personal stories told by those who knew him best. Described as possessing a certain "magic" combined with an exceptional disciplinary rigor, Vignelli is celebrated, above all, for his humanity.
Watch the Full Video