Features
Knoll Design Director Benjamin Pardo Offers Fast Company Tips on Designing a Home Office
Pardo shares his workplace and residential expertise on using good design to work from home
Fast Company, the world's leading progressive media brand that focuses on innovation in business, interviewed Knoll Design Director Benjamin Pardo on how to use good design to more efficiently, comfortably and happily work from home, highlighting the recently launched Knoll + Muuto work from home furniture, lighting and accessories at knoll.com.
Drawing from her own experiences working from home alongside her husband and young daughter, Fast Company Staff Writer Elizabeth Segran considers the circumstances of the current climate. "Life bleeds into work, work bleeds into life, and neither is particularly satisfying," she writes, adding, "Could good design help? On Knoll's new Work From Home website, Pardo shows how pieces traditionally designed for offices can be adapted for home settings. Though the site highlights Knoll products, it offers inspiration that anyone working from home could apply to their own space."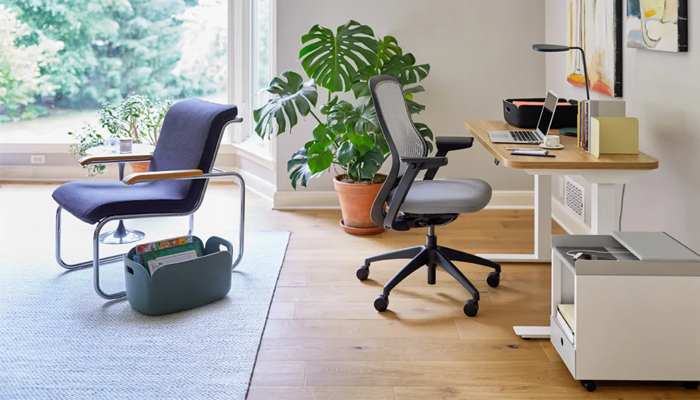 Segran probed Pardo on his expertise that spans the design of residential and workplace environments, highlighting the ways in which users can deploy certain elements to more impactfully and intentionally work from home. Pardo stresses the need for flexibility and ease of transition between work and non-work hours. "The key is to quickly convert the room back to its original purpose in the home," Segran recaps, suggesting mobile furniture on casters and storage to clear out work-related matters after hours.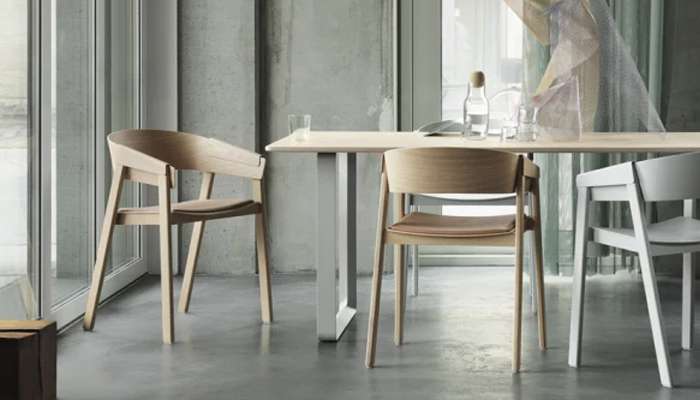 In addition, Pardo emphasizes the importance of movement and variety throughout the workday at home, which starts with having the right chair. "You don't want a chair that's just a bucket for your body," says Pardo. "You want one that supports you as you move." Those working from home can also designate multiple workspaces to incorporate movement and varied postures into their day. "Different types of work call for different postures," he adds.
Knoll + Muuto Work From Home furniture, lighting and accessories bring the trademark design, comfort and performance of the Knoll and Muuto brands online. The most popular products ship in just 1–3 days.