Features
KnollTextiles Featured in Contract Magazine's 2017 NeoCon Product Preview
KnollTextiles debuts a new collection in honor of its 70th anniversary and the legacy of Florence Knoll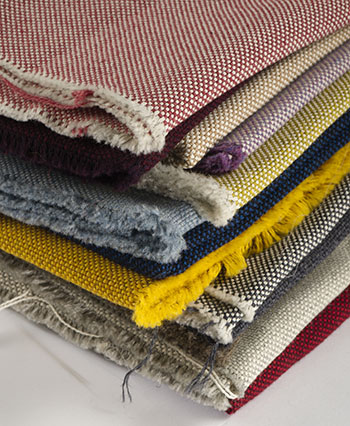 In anticipation of NeoCon 2017, the annual contract industry trade show that will take place in Chicago from June 12 – 14, Contract Magazine featured KnollTextiles and their recent introduction of the Signature Collection. The collection comprises two wall coverings, Archer and Alloy, and five upholstery fabrics all inspired by the KnollTextiles archives.
For its 70th anniversary, KnollTextiles Creative Director Dorothy Cosonas and her team examined seven decades worth of archival designs, identifying classic and textural solids that could be adapted to address the needs of modern interiors. "We studied multiple archives and worked with various mills to reinterpret the colors, structure, and materials of these textiles," Cosonas says. "Our 70th anniversary is a great opportunity to revisit and reinvigorate products from past decades."
Throughout its history, KnollTextiles has collaborated with some of the world's most talented designers, amassing an impressive collection of upholstery, wallcovering, and drapery solutions. KnollTextiles satisfies the needs of commercial and residential interiors – combining beauty and function in the Modernist tradition.
KnollTextiles will showcase the Signature Collection along with other new textiles such as the Legacy Collection and refreshed popular fabrics like Ultrasuede®, Crossroad, and Vibe II at the Knoll NeoCon Booth #1111.