Features
Knoll Classics Featured in Departures, Aspire and Northshore Home
Spring 2019 issues highlight designs by Mies, Breuer, Risom and Schultz.
Knoll Classics – from the Bauhaus Modernists to the Midcentury masters – caught the eye of design press for Spring 2019 issues. Depatures featured the Risom Outdoor Lounge Chair in its 2019 Spring Home & Design issue. Editors at the magazine highlighted outdoor furniture suited for Modern living with Risom's reimagined outdoor design taking center stage, stating "Midcentury Modern furniture is now terrace-ready."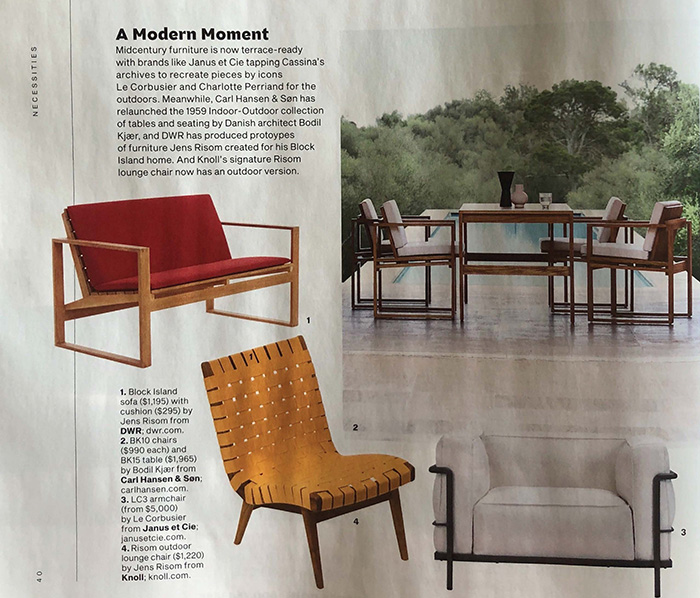 Aspire Design & Home spotlighted the Wassily Chair in gold for its story titled, "8 Chairs That Will Have You on the Edge of Your Seat." Writer Gwen Donovan opined, "Modern profiles in black and coral or navy and gold are daringly different yet completely irresistible," citing Breuer's reimagined classic design as exemplary of the trend.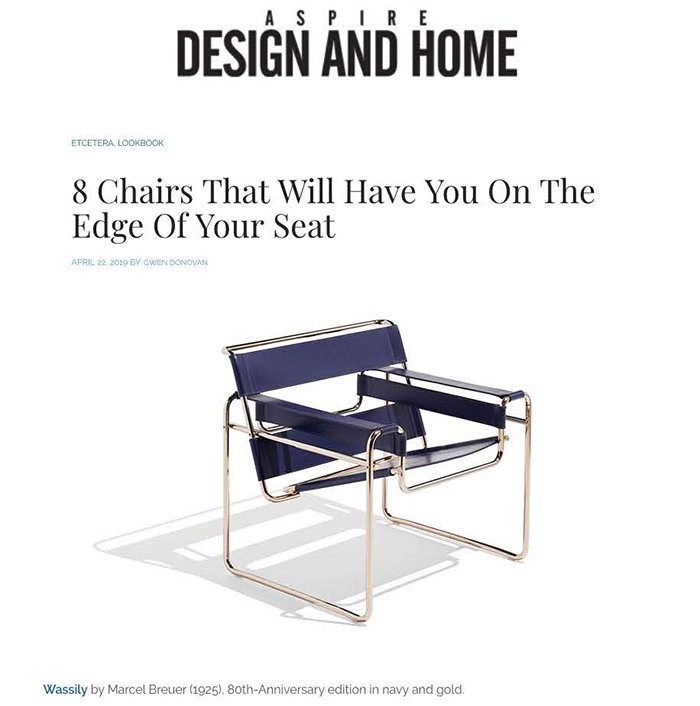 Northshore Home magazine selected the MR Lounge Chair and Four Seasons Barstool by Mies van der Rohe for its, "Seating Chart" editorial highlighting eye-catching modern and contemporary seating designs. Additionally, the magazine featured the 1966 Serving Cart designed by Richard Schultz for its "Play Day" outdoor dining feature.