Tone
Designed by Antenna Design
Tone is a complete line of sleek height-adjustable tables that responds to the way we work today, delivering user adjustability and ergonomics. Strike a balance between collaborative, shared work and focused, heads down work by using Tone in any space – from primary workstations and private offices to Activity Spaces.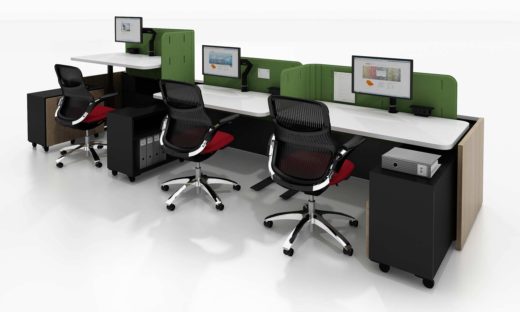 Previewed at Design Days
Rectangular Tops with Radiused Corners
New worksurfaces with radiused corners bring softness to the workstation. A gentle 3" curve replaces 90º corners for a more collaborative, inviting workspace. Tops are available undersized for use with new Fabric Desk Screens.
Fabric Desk Screens
New lightweight, tactile screens are available in a range of common sizes and offer privacy and partial enclosure for height-adjustable tables.