10 Years of Generation by Knoll
Ten Years of
Generation by Knoll
Designed by Formway Design
Unexpected then. Unparalleled now. Generation by Knoll redefined how a chair supports its user and, ten years on, the movement is still going strong.
NEW! In celebration of ten years of Generation, we are introducing the Anniversary Collection: five new finishes that can be specified on the Generation back for the next year. Finishes include Sunset, Grapefruit, Lime, Teal Breeze, and Ocean.
Ten years ago, we started a movement. When we launched Generation by Knoll in 2009, Knoll and Formway Design offered an entirely new way to sit. The work chair redefined the conventions of how people "should" sit and instead supported their movements. The first chair to promote unrestrained movement, Generation is a true reflection of innovation and considered design.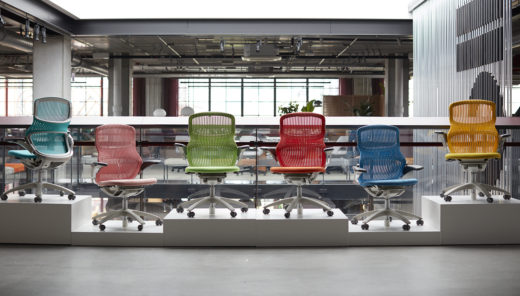 Unexpected then. Unparalleled now. As work has become more collaborative and technology more crucial to everyday tasks, people require an even greater need to move freely. Ten years later, Generation's innovative, elastic design gives people the flexibility and comfort they need to get work done. Its unparalleled material flexibility and 270º of sitting enhances the sitter's workflow without impeding their movement and its simple, non-mechanical Dynamic Suspension provides a stress-free, smooth ride without complex metal springs or links.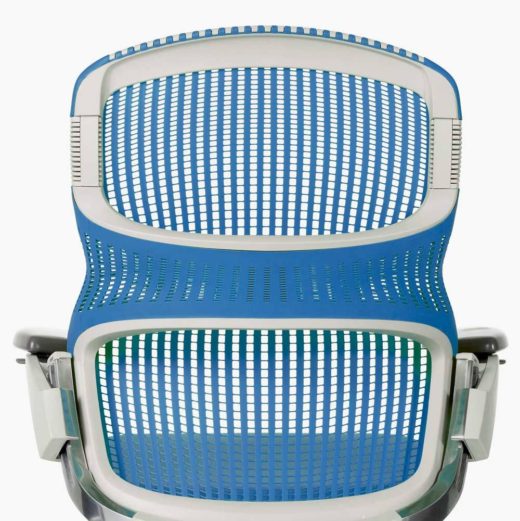 Almost as elastic as the human body itself, Generation offers intuitive movement and comfort in any position. As the pace of work changes from moment to moment, day to day, Generation is there to follow your lead, not slow you down.