Creative Wall Enhancements
Rockwell Unscripted Creative Wall
Designed by David Rockwell
Creative Wall can be both backdrop and focal point. As a freestanding plane or connected by crossbeams, it both defines and creates open-ended spaces, allowing for circulation and connection within the open plan. It uses scale and a combination of aperture and enclosure to create landmarks, pavilions, portals, studios, and workshops for individuals or teams.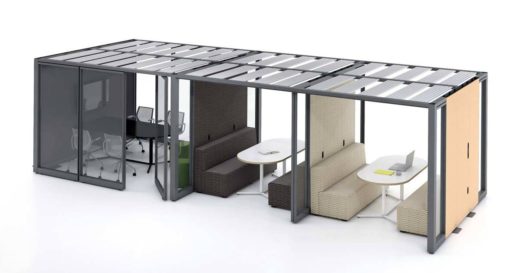 Creative Wall Ceiling
Attached perforated FilzFelt ceiling planks dampen sound to minimize distraction enhancing acoustic privacy. The ceiling plane is 50% covered, allowing for air flow.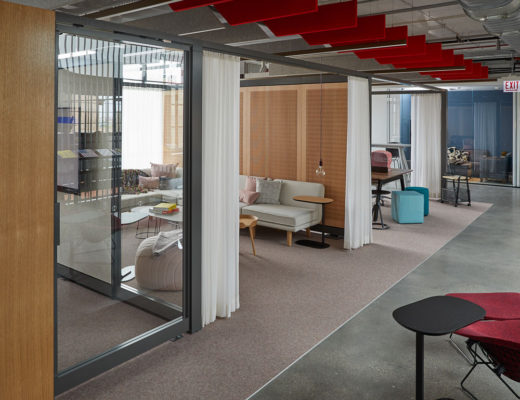 FulI-Height Surfaces
For a more dramatic effect, Creative Wall surfaces now extend to hide the crossbeam frame. Offered in fabric, laminate, veneer, porcelain, cork and felt material options.
Enclosures 
Design a discrete group space with new glass windows and doors that benefits from enhanced acoustic privacy whilst remaining connected to the greater workplace. Play with materiality, from full height veneer surfaces on the outside for visual interest, to standard height porcelain markerboard on the inside for performance.
Dukta Panels for Creative Wall
Designed by Dukta Wood and engineered wood are made flexible with a patented incision process which is applied to Creative Wall to create transparency and sound absorbing properties.