Shared Office Individual Inspiration
Private Offices
Planning Shared Offices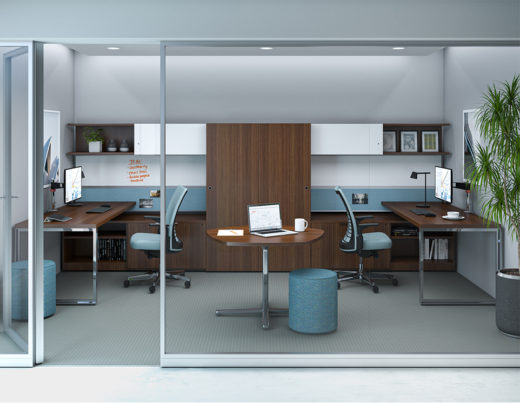 Adjacent table facilitates small meetings with colleagues.
Reff Profiles
Islands Collection X-Base Table
Remix Chair
Sapper Monitor Arm
Muuto Tip Table Lamp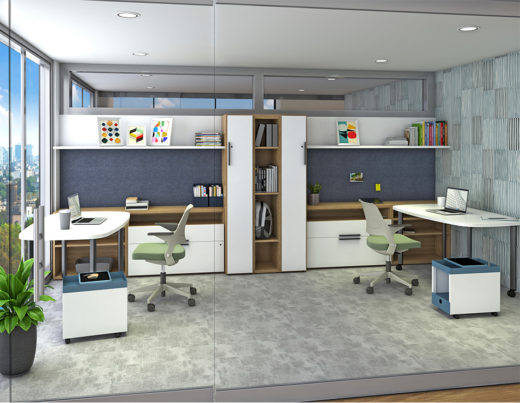 Ability to convert an individual private office into a meeting room gives organizations greater flexibility in how they utilize their space over time.
KnollTextiles Wallcovering
Reff Profiles L-Shelf
Anchor Locker & Credenza
Islands Collection SL-Base Table
Ollo Chair
Quoin Mobile Cart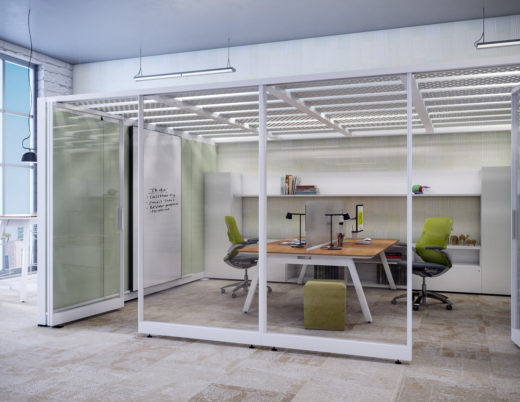 Furniture as interior architecture offers a flexible and cost-effective way to frame a private office.
Rockwell Unscripted Creative Wall
Reff Profiles L-Shelf
Rockwell Unscripted Sawhorse Table
Generation by Knoll
Antenna Workspaces Storage