KnollTextiles: The Fields Collection
Artistic Inspirations
The
Fields 
Collection
By Rachel & Nicholas Cope for KnollTextiles

The Fields Collection, with Rachel & Nicholas Cope, combines artisanal methods from the decorative arts with innovative digital technologies to create distinctive wallcoverings. As the founders of New York-based Calico Wallpaper, the design duo specializes in unique custom murals, offering a contemporary point of view on design by pushing the boundaries of traditional techniques.
Rachel used watercolors and ink to create the initial artwork for the collection. As KnollTextiles translated the pieces into a digital format, the layering of color played a crucial role in successfully bringing these three wallcovering designs to life while retaining the original artwork's spontaneity.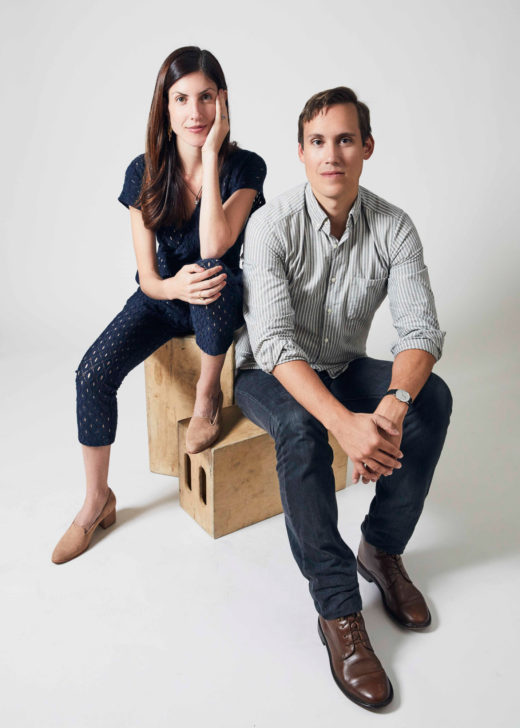 Ascent
Non-Phthalate Vinyl / 5 Colors / Made in USA
Rachel developed a series of simple hand-crafted ink stamps, which she describes as small sculptures, as Ascent's jumping-off point. The stamping technique allowed her to explore line weights and pigment saturation. The repetitive shapes were staggered to create an all-over pattern allowing your eye to appreciate the design's nuances while creating the notion of soft geometry on the wall.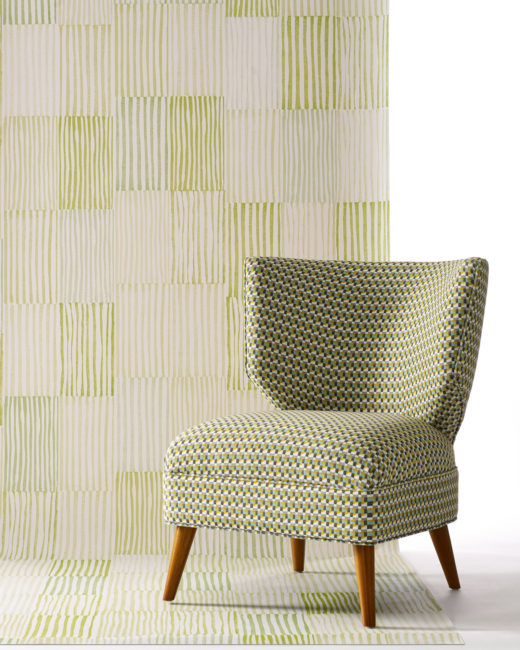 Expanse
Non-Phthalate Vinyl / 5 Colors / Made in USA
Inspired by the luminosity and variation of a simple watercolor chart, Expanse's staggered rows of rectangles appear to dance across the wall, reading more like a mural than a patterned wallcovering. Within every shape is a careful study of color weight, tone, and placement, providing an intimate experience with the design's complexity and depth. As watercolor for the wall, Expanse is a true palette builder.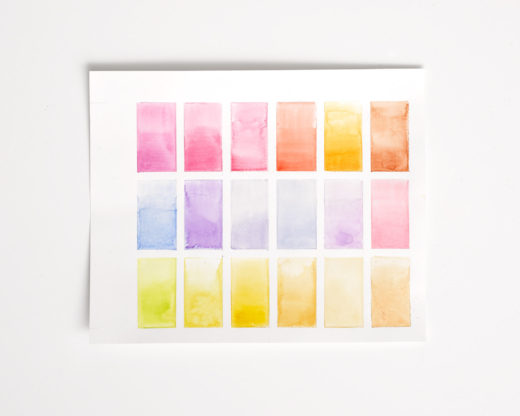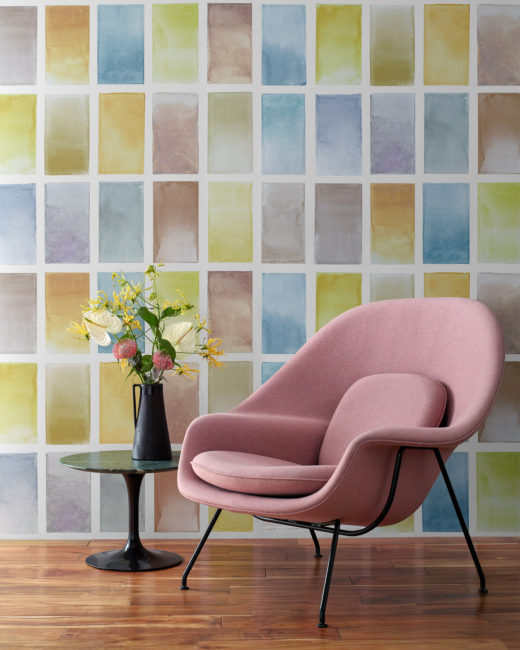 Traverse
Non-Phthalate Vinyl / 5 Colors / Made in USA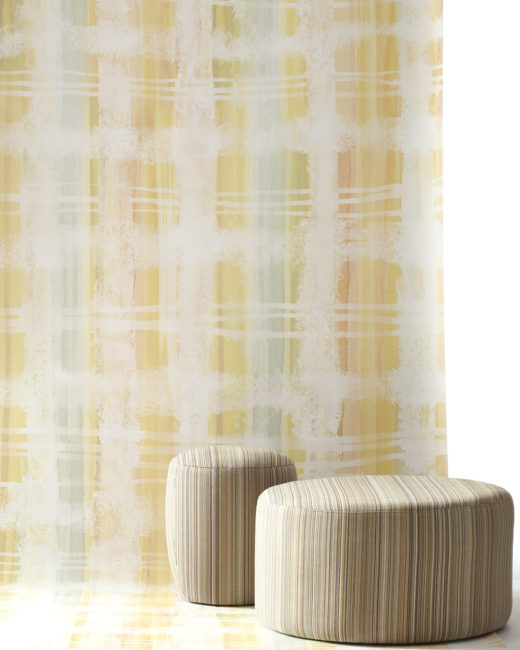 The structure of a traditional woven plaid was the basis for Traverse. The design was created by overlaying two distinct pieces of artwork: a hand-painted plaid on top of watercolor stripes of varying opacities. The addition of a stipple effect with organic flecks to specific areas of the plaid enhances the pattern's depth. Traverse explores how the characteristics of color remain true across different mediums and serves as an excellent example of the power of color and how it can change the mood of an interior.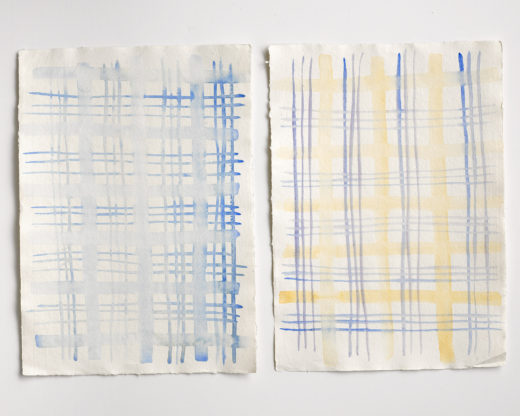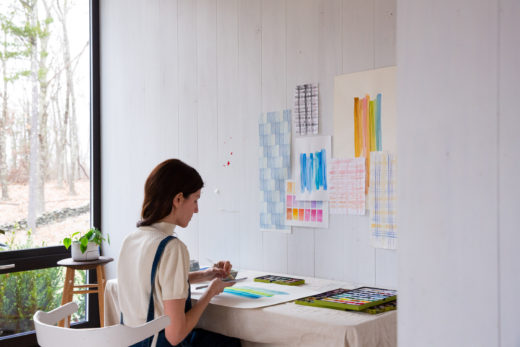 Q&A with Designer Rachel Cope
What inspired you to become an artist?
I was born into a family of creatives. My mother was a fiber artist and essentially raised me in her studio. We lived in a post and beam house on Martha's Vineyard and at a very young age, my father built me a lofted art studio in our home. I spent most of my free time painting and carving wood, and art making became my way of communicating. It was an integral part of our family culture, one which I have begun to pass down to my young children.

What is your favorite art medium?
Although my focus early was in sculpture, I now most enjoy painting. Unlike other mediums, painting gives me a sense of peace and calm; it's easy to get lost in it. I love that the methods and variables are limitless, although sometimes it overwhelms me because there are endless possibilities.

How did you begin designing for the Fields Collection? What was your point of view?
I began by thinking about repetition. At Calico Wallpaper, my emphasis has been on non-repeating wall murals, and for this collaboration we designed repeating patterns. I wanted the repetition to be an integral part of the designs, and for the repetition to have a meditative effect on the viewer. Since the work that I do typically is immersive and expansive, it was important to translate that quality into repetition.
Why did you choose to collaborate with KnollTextiles?
We have such a respect for history and are awed and honored by the opportunity to design for KnollTextiles. Given the incredible roster of designers who have worked with KnollTextiles over the years, we simply had to move forward with the opportunity to develop pattern work for the brand. Our experience working with the brilliant Dorothy Cosonas and team has been nothing short of spectacular—the level of professionalism, expertise, and attention to detail was really admirable. Our team learned a lot from working with her.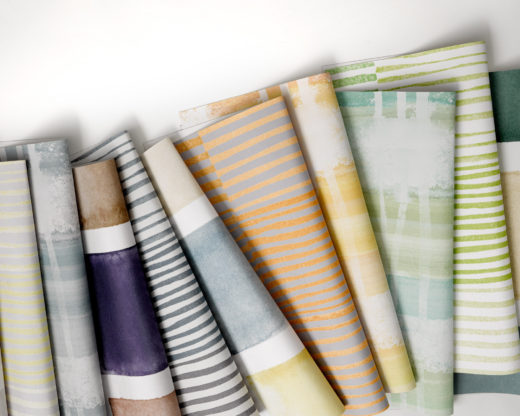 To learn more about the Fields Collection and to order samples, visit knolltextiles.com or contact your local Sales Rep.
---
Rachel & Nicholas Cope biography photo by Shayan Asgharnia. Process photos by Say Collie (@saycollie) and Matthew Johnson.