Private Office Considerations
Private Office Considerations
A range of multifaceted considerations for individual, multi-use or shared offices ensure that private spaces are optimized to meet an organization's functional and design needs. With the trend towards smaller workspaces, private offices are increasingly designed for footprint efficiency as well as to meet the performance demands of connected, adaptable spaces.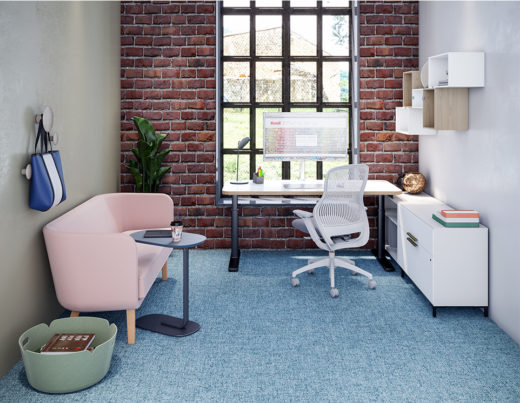 Adaptability
Freestanding, independent elements offer users greater choice in configuring their offices and facilitate fast and easy reconfiguration, including the option to adapt spaces as meeting rooms or enclaves.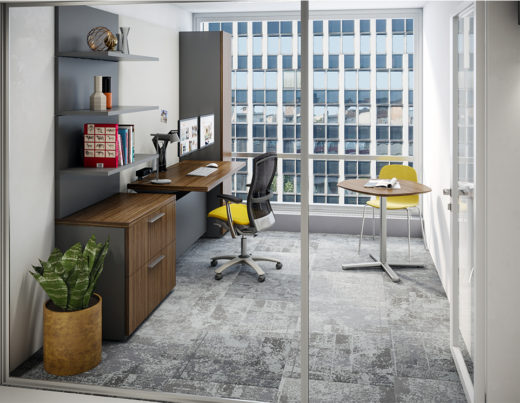 Efficiency
Smart planning with a small logical and affordable kit of parts results in efficient spaces that don't sacrifice function. In addition, reducing the footprint of individual offices helps organizations optimize their floorplans (promoting equity in the process).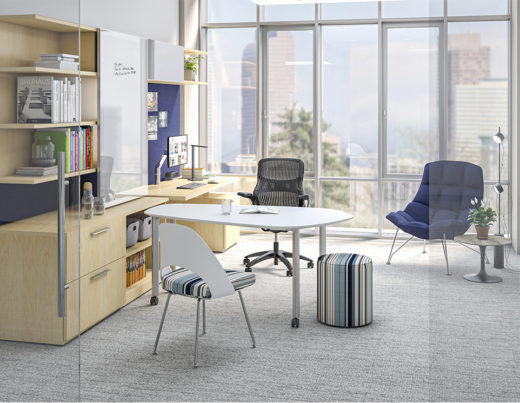 Aesthetic Diversity
Our furniture, available in a diverse mix of materials, supports a range of applications, tastes and budgets. From the warmth of FSC© certified natural wood and practical woodgrain laminates to the diverse textures of stone, glass and metal, our unparalleled finishes selection creates private offices built to last.