In tandem with the first-ever Knoll Design Days, the Company debuted its new space in Chicago's Fulton Market District at 811 W. Fulton Market. The introduction of the space marks a new chapter for the brand while also harkening to its past, channeling Florence Knoll's "total design" perspective in the creation of environments that blur the lines between the workplace and home. The transformative space echoes the vitality of its reimagined neighborhood and anchors its design community.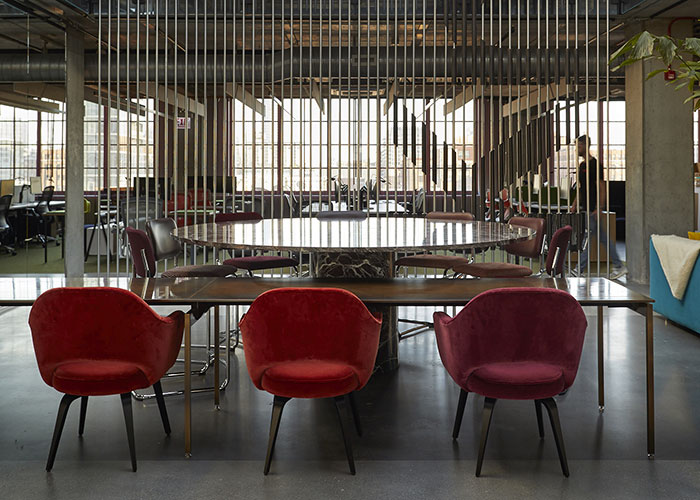 The Knoll Fulton Market space occupies three-floors, presenting eclectic solutions for individuals and teams that reflect natural materiality; architectural and acoustic harmony; hospitality; and engaging technology. The space also demonstrates that today's most successful workplaces offer people a choice-based experience, illustrating how workspaces are no longer limited to either/or, but rather promote both/and to support a range of activities and experiences.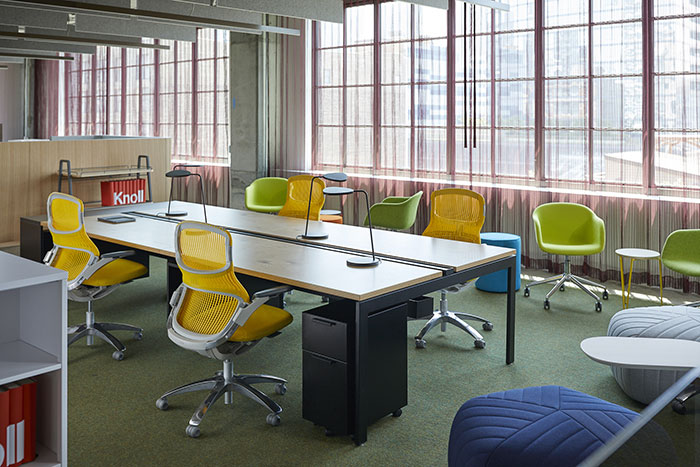 On the first evening of Knoll Design Days, the Company hosted a party to celebrate the debut of its Chicago Fulton Market space. The design community and patrons of the neighborhood enjoyed spritz and hors d'oeuvres accompanied with must by DJ Madrid.
During the first two days of Knoll Design Days, the Company hosted the Florence Knoll Women in Design Dialogues. The Dialogues, held in honor Florence Knoll who passed away in January 2019, explored Knoll's pioneering approach to "total design" in the context of today's design, artistic and workplace environments. On Monday, June 10th, Dorothy Cosonas, KnollTextiles Creative Director, and Maria Cornejo described their "total design" point-of-views moderated by Zoe Ryan, John H. Bryan Chair and Curator of Architecture and Design, Art Institute of Chicago. Additionally, Debbie Millman, Educator and Design Matters Podcast Host, sat down with Magda Sayeg, Artist, to discuss how Magda's work relates to designing and artmaking for total space.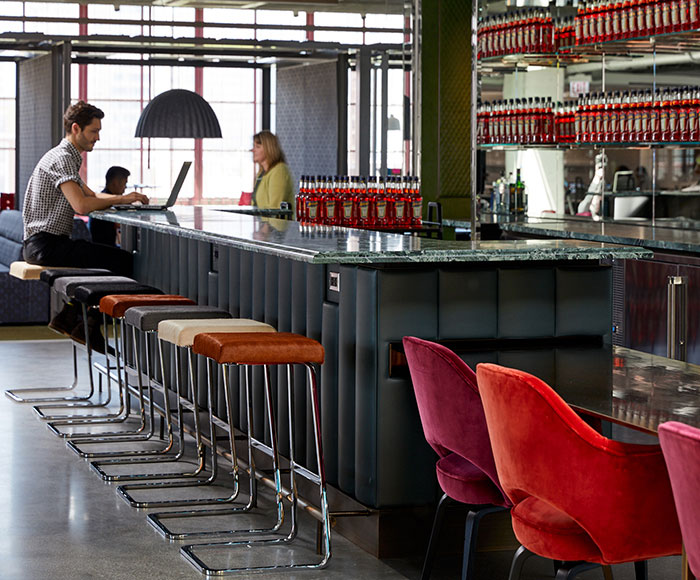 On Tuesday, June 11th, Heidi Mitchell, Design Journalist, moderated a discussion between Vera Alexander, co-founder, o+a; Patrick Larvie, Google/REWS, Workplace User Experience; and Tracy Wymer, Workplace Strategy, Knoll on digital distraction and designing for today's digital world. In the final Dialogues, Rose Tourje, Founder, ANEW; Rumi Walsh, Manager, Real Estate Facilities and Administration for Mazda; and Margaret DiLorenzo, Project Manager, CBRE for Bank of America discussed sustainable design in response to today's environmental challenges.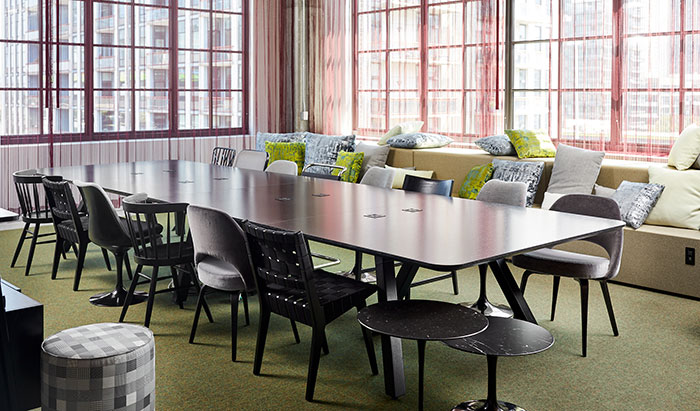 For those who didn't make it to the showroom, or would like to revisit it, Knoll shared an IGTV feature on Instagram touring the new space and recapping the major events from Knoll Design Days. Additionally, a tour the space's three floors as well as its design and concept is available here.