Design Pulse
The Butler Table
This year, Knoll is pleased to reintroduce the Model 350 Table, designed by Lewis Butler and originally introduced in 1955. Now known as simply the Butler Table, the graphically considered design explores proportion, rhythm and contrast, reflecting Butler's adherence to Florence Knoll's design philosophy.
In addition to her unique talent, Florence "Shu" Knoll had a remarkable ability to bring together many talented collaborators over the years — Mies van der Rohe, Harry Bertoia and Eero Saarinen, to name a few. However, Shu didn't just bring architects and artists to the company. As the leader of the Knoll Planning Unit, the company's design consultancy that pioneered the ideas of spatial planning, Florence Knoll mentored a stable of ambitious young designers with whom she created some of the most inspiring, innovative — and iconic — environments in mid-century American design.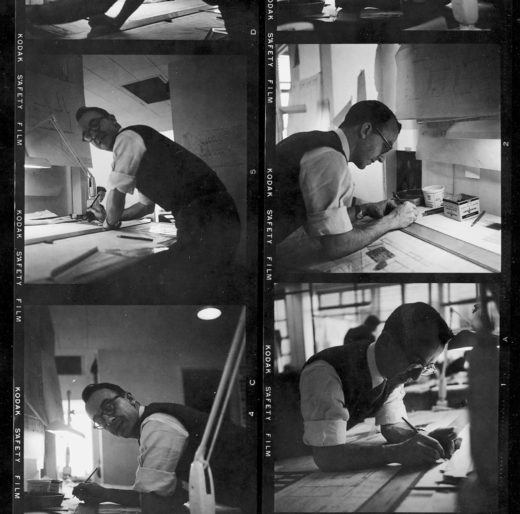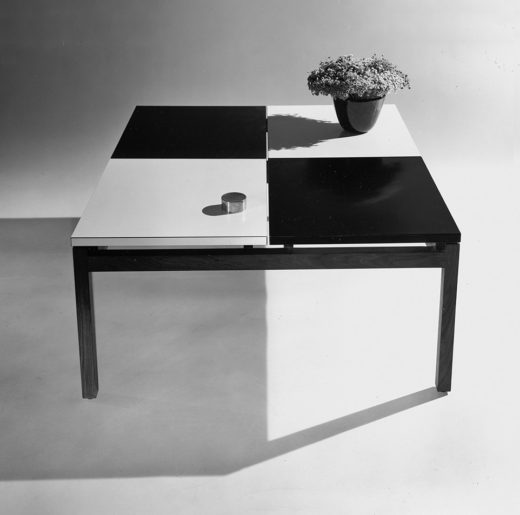 Among this handful of designers was Lewis Butler, a graduate of the Pratt Institute and one of the first designers hired specifically to work for the Planning Unit. In 1950, Butler was brought on as a senior interior designer and assistant to Florence Knoll. Shu, who was known to rigorously challenge each designer she worked with, nurtured Butler to become both an extension of herself and also a talented designer in his own right. "I was very close to Shu philosophically," Butler later recalled. "She would do the rough outline, and I would develop and refine it further."
Observing Knoll's dexterity and work ethic firsthand, Butler mused, "She was a driving force, extremely creative. She could target in on one thing, whether it be fabric, catalogues or furniture development. She had a strong, basic design philosophy." This rational approach and pursuit of visually streamlined designs was undoubtedly passed down to her protégé.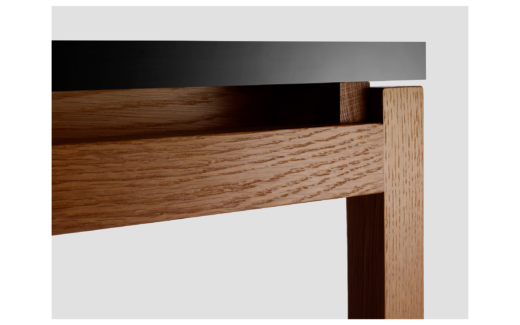 Butler designed the Model 350 Table according to the functionalist principles of his mentor: to suit the needs of a specific space. The graphic interplay between black and white evokes a bold aesthetic impact, balanced by simple details and impeccable craftsmanship. Always interested in visual and structural subtly, an identifying mark of Butler's work is the wooden joint he often employed to avoid the use of excessive hardware.