After designing the National Museum of African American History and Culture in Washington D.C. in 2016, David Adjaye turned his attention to Texas to design Ruby City—a "little temple for art" in San Antonio. Envisioned by the late philanthropist, artist, curator and collector Linda Pace, the contemporary arts center opened in October of this year with the inaugural exhibition Waking Dream.
David Adjaye's storied career is marked by his ability to take abstract concepts and translate them into physical forms that engage the intersection of urban and civic life. When Linda Pace sought an architect for Ruby City—a vision that came to her in a dream as a crimson building to house her vast public contemporary art collection upon waking—Adjaye was the natural choice.
Depicting a sparkling, ruby red crown-like structure rising from the earth, Linda's sketch provided the source material for Adjaye to decode. "My goal was to translate Linda's idea into a building that would do justice to her legacy," described Adjaye of building's development. "It's a tremendous responsibility, and one that is dear to my heart." Linda's vision, however, went beyond simply an initial aesthetic concept—she intended Ruby City to bring together San Antonio's emerging creative community to experience her collection of over 800 works of contemporary art.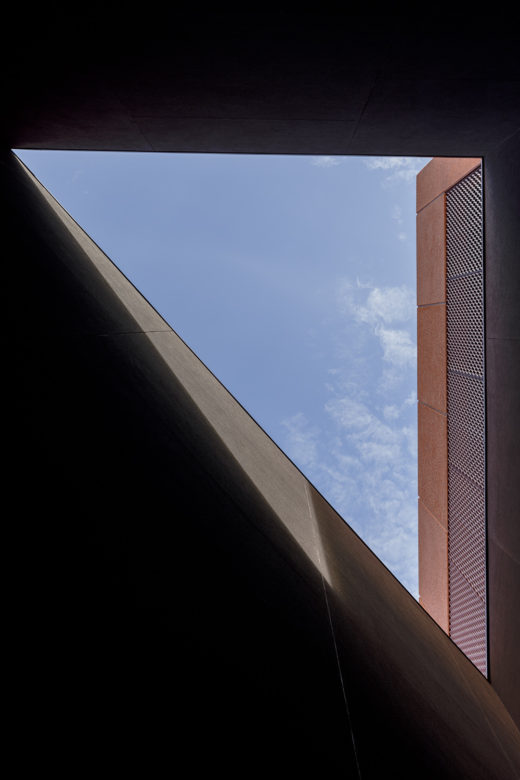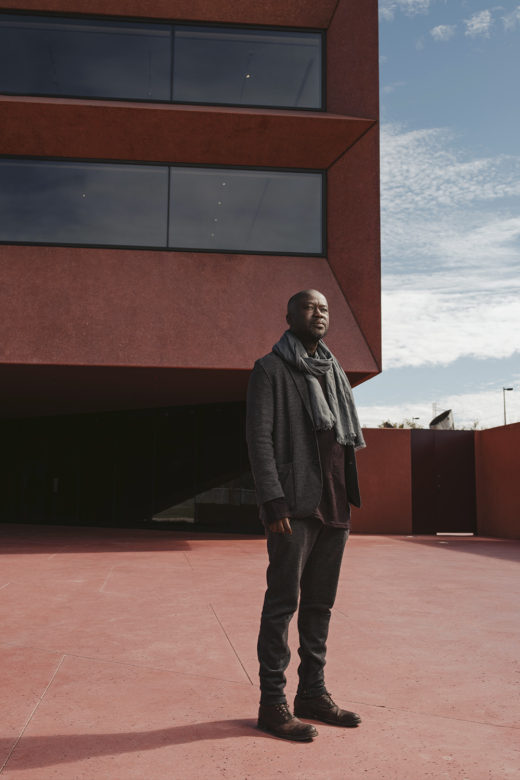 Like the rest of his work, Adjaye's interpretation of Linda's sketch merges references to the region's climate and culture—the earthy red precast concrete was sourced specifically to resist fading in the San Antonio heat and the structure is, in part, inspired by the Spanish missions—with the architect's signature monumentalism. With its angular form, jagged skylights and open sculpture garden, Ruby City is inherently connected with the earth beneath it.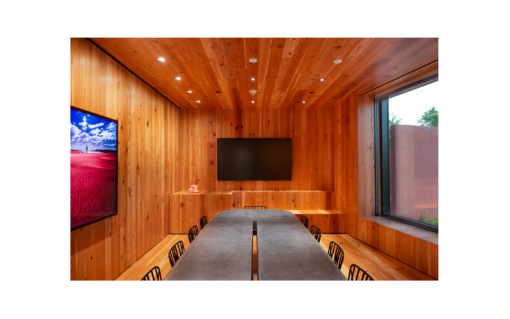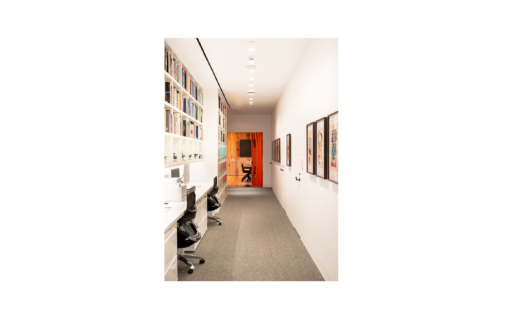 Adorning the outside sculpture garden and building's interior spaces, Adjaye's Washington Skeleton Chairs for Knoll capture the quiet, noble and powerful nature intended of Ruby City. Sculptural in form, the chairs employ scale and dynamism to engage the viewer, echoing the monumental yet ethereal spirit of its surrounding environment.
In all of its its crimson grandeur, Ruby City elegantly embodies Linda Pace's vision—democratizing and bringing contemporary art to San Antonio's public while connecting to the urban landscape of which it belongs to.