Palettes
---
Poised Eclecticism
Creating a meaningful amalgam of furniture and art from a plethora of periods and styles requires not only a deep appreciation of the history of art and design, but also an understanding of it as well. On Manhattan's Upper East Side, interior designer Fawn Galli creates a vibrant and playful apartment that does just this.
The home of an art advisor, the interior is fashioned to compliment the owner's collection of art – of which the library sets the tone. "Old world mixed with contemporary furnishings enable this interior to be comfortable and surprising," states designer Fawn Galli of the urban and eclectic apartment.
The library, a British-inspired room, aesthetically informs the entire home. Colorful, contemporary art and stark modern accents – from sculptural figurines to the stark contrast of black shelving and white walls – illuminates the space, echoing the homeowners' personal character. A vintage 1970s lucite table sits atop an oriental rug creating a juxtaposition between old and new, and a floor-to-ceiling mirror enlists the space with a sense of vastness.

Old world mixed with contemporary furnishings enable this interior to be comfortable and surprising.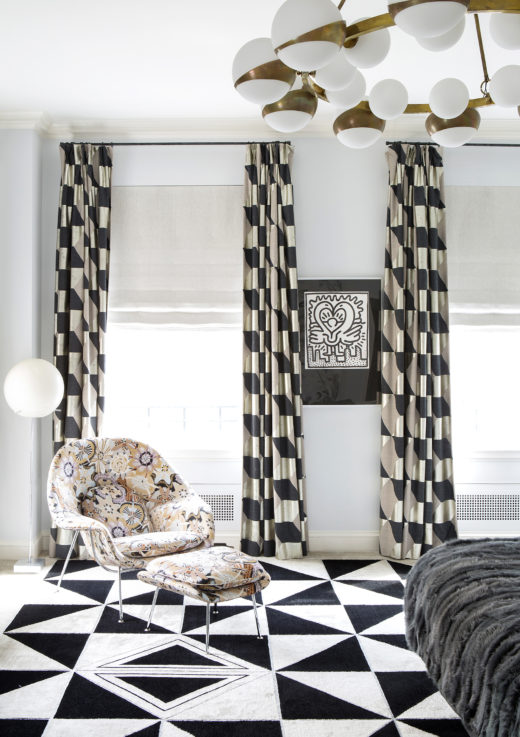 In the master bedroom, pop art punctuates the space. A black-and-white work by Keith Haring gives the room a graphic element: pyramidal carpeting and drapery of the same color scheme (plus a hint of gold) follows suit. In a playful contrast, an Eero Saarinen Womb Chair is upholstered in a custom, eclectic floral and a graphic fabric parallel to the modern artworks that surround it. Gold and lavender drapery complete the avant-garde approach to a modern classic.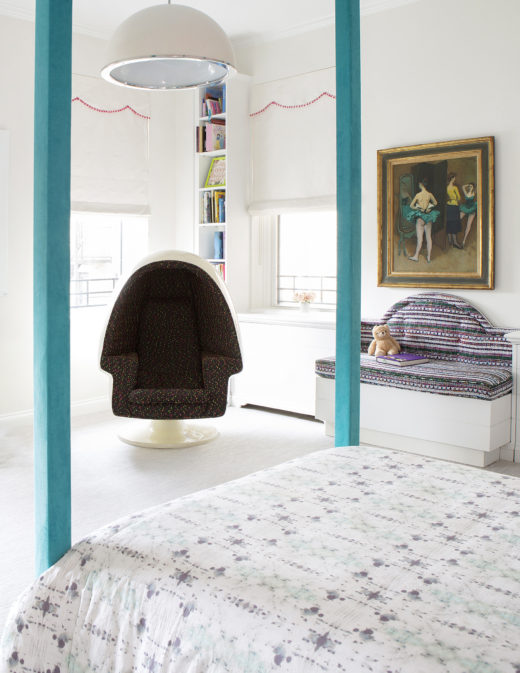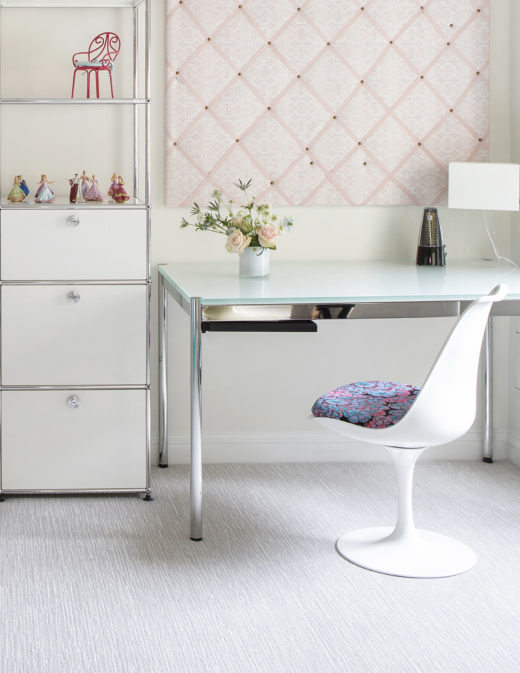 Youthful and bright, the girl's room also embraces the notion of mixing modern and classic details to create a well-rounded space. Like the rest of the home, the bedroom enjoys a color scheme that is consistent throughout and ties the entire space together. A Saarinen Tulip Side Chair – nestled in a polished yet relaxed desk vignette – has a lilac upholstered seat highlighted by a bold, teal bedframe. The blue tones on the bed frame mimic the tutu of a ballerina in an impressionist artwork with gilded framing.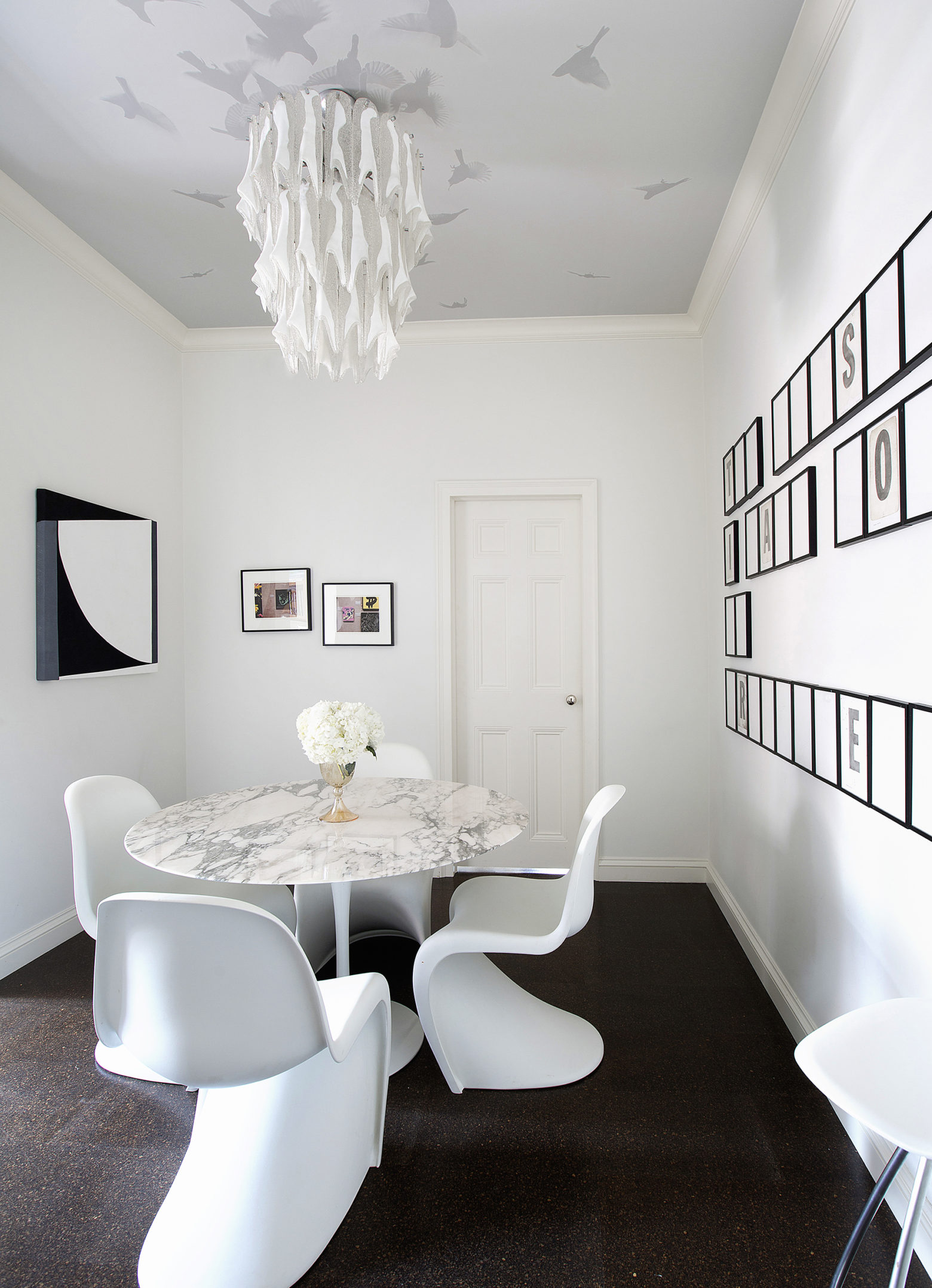 Lastly, a round, Carrera marble-topped Saarinen Pedestal Table forms a place for the family to meet in the mornings or evenings over a meal. Starkly white and grey, Saarinen's aesthetic sits in tandem with graphic art and surrealist elements applied to the ceiling, composing a strong expression of the artful and eclectic narrative that unifies the apartment.