LIVING WITH
How NBA Star Mo Bamba Created a Home Personal to His West African Roots
Basketball player Mo Bamba is well-versed in the power of play. With his trusty companion Lenox—a smiley-faced goldendoodle that'll sweep you off your feet—the Harlem native plans to use his growing platform both on and off the court as a force for social good.
It comes as no surprise, then, that when Bamba discovered the work of David Adjaye, he instantly felt at home with the fellow West African's design philosophy, which is anchored by a focus on public impact through architecture. Collaborating with Ted Maines Interiors, Bamba incorporated Adjaye's furniture for Knoll to create a home personal to his values and West African roots.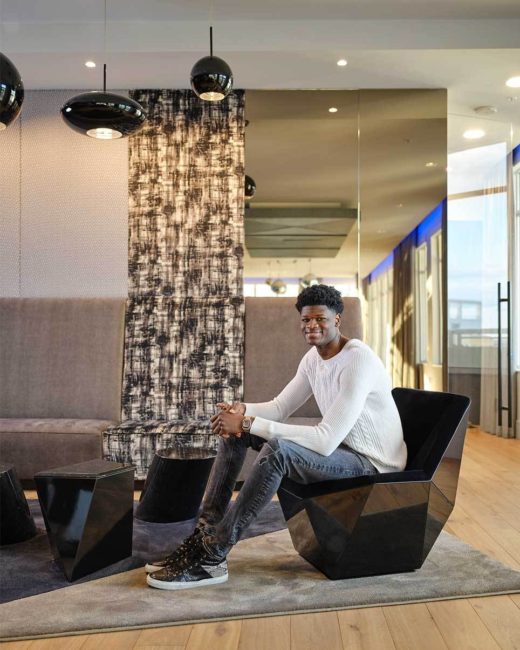 Tell us about yourself.
Growing up in the Harlem projects, you learn a lot of lessons quickly, especially when you're hooping in the park. I always wanted to play past dark, even though my mom wouldn't let me. Basketball opened up a several doors for me. I was fortunate to spend five years in boarding schools—Cardigan Mountain and Westtown School—where I grew up quickly and learned general "life stuff".
By college, I felt like I had already been independent for a few years and I'm really thankful for those experiences. Meeting people who came from all over the country, even the world, to attend those schools taught me a lot.
How do you start the day?
With a mandatory COVID nasal swab test first thing each morning. No, seriously—that is how all my NBA colleagues and I have started and ended our day for over a year. It's been a grind, but I think there's an end in sight as vaccination numbers keep improving.
During my normal routine, I grab a good breakfast somewhere and then head up to the arena to do some PT and other body care type treatments before we start workouts for the day.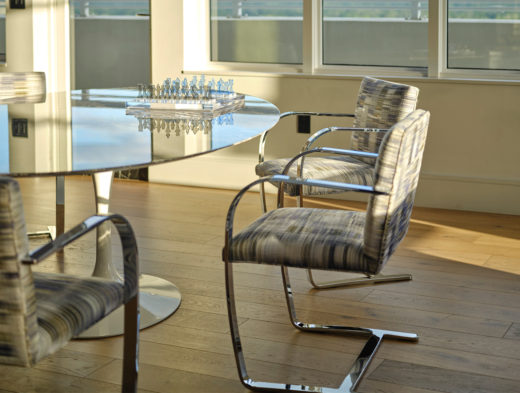 What's your style?
Relaxed, but with everything in its place. I'm not a fan of clutter. I try to make my bed every morning. My cousin lives with me and helps me take care of all my day-to-day logistics. I love the guy, but I get on his case if he leaves dirty dishes in the sink. I'd say my style is "clean".
How'd you approach designing your space?
When I worked with Ted Maines Interiors, we focused all the design work for my home around this clean style. I wanted clean lines, clean finishes, sleek geometry. Something modern and simple, but functional and comfortable. I'm also a big fan of German engineering in general which influenced our approach.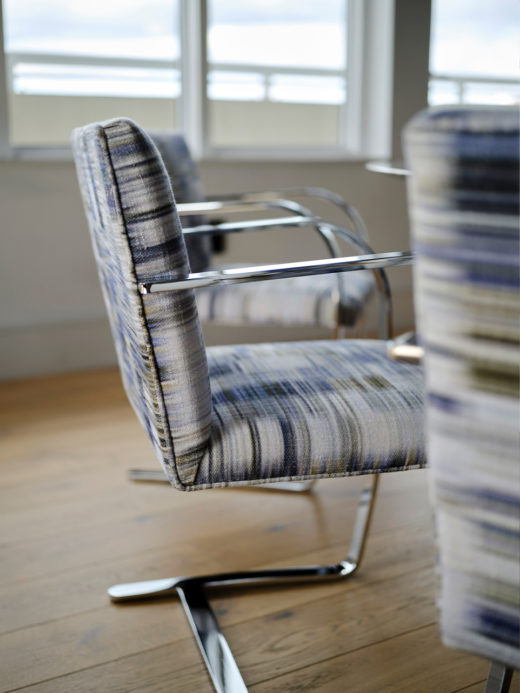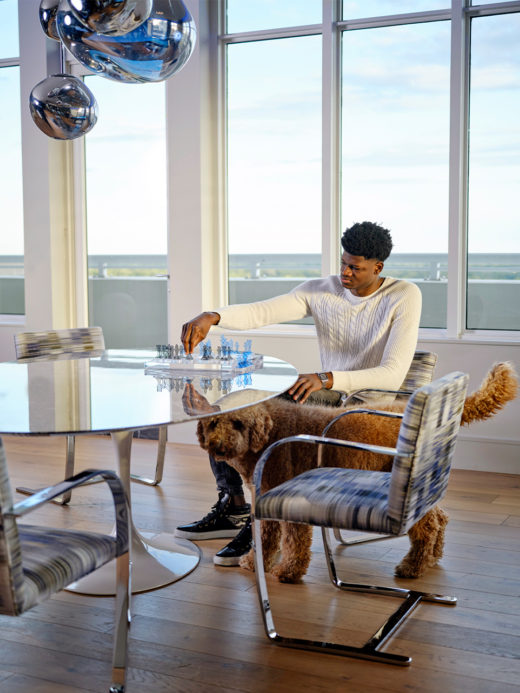 What drew you to his work?
I've got to give the folks at Ted Maines props for introducing me to his designs. The more I researched him, the more I learned about the social agenda that he always incorporates in his work. That really resonated with me as I explore ways to use my own platform for social good. Adjaye and I both have West African roots and it was important for me to incorporate a West African influence in my home, where I live. I spend so much of my life here.
How does Adjaye's work connect to your past?
It's crazy. Every time I went to hoop at the famous Rucker Park as a teenager, I walked right by this building that looked unlike any building in Harlem. It had just been built at the time. Now, looking back, it's like oh wow that's David Adjaye's Sugar Hill Development.
The more I researched David Adjaye, the more I learned about the social agenda that he incorporates in his work. That really resonated with me as I explore ways to use my own platform for social good.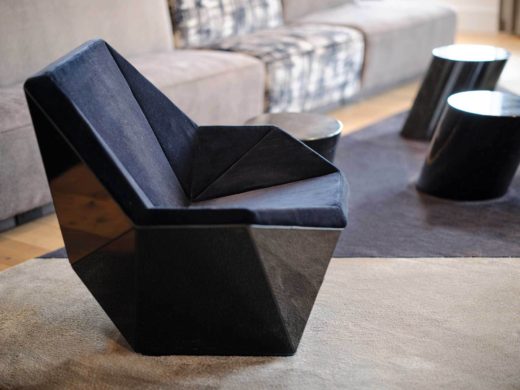 What's your favorite place to relax at home?
The Washington Prism Lounge Chair is my second-most comfortable spot to relax and I say second-most because it's too easy to fall asleep on my couch, so when I want to read or study something, I go over to that Adjaye chair and lock in.
How do you recharge?
When I want to recharge, I usually play chess or Uno with my family, bike around town or up to the park where we play softball, hang with my dog Lenox, or—if I'm really bored—I'll fly my drone