With clean lines and a geometric layout, Magnolia House sets the stage for signature Knoll pieces.
With the quaintness of its surroundings in mind, Magnolia House by Rerucha Studio, located in the northwest peninsula of Seattle, relies on an impressive and compact gridded structural design. Most noticeable are the large, modern street facing windows that welcome light and warmth into the equally modern interior.

Tasked with a conservative design and build budget, Rerucha Studio approached the architecture with a calculated eye, sparing any waste in the process. The firm remarked, "With a modest budget you choose selectively. It's like an outfit, Prada shoes and a gap t-shirt is just fine… you do not need all Prada." The limited budget did not mean sacrificing quality and beautiful design but rather presented Rerucha Studio with the opportunity and challenge to be discerningly creative.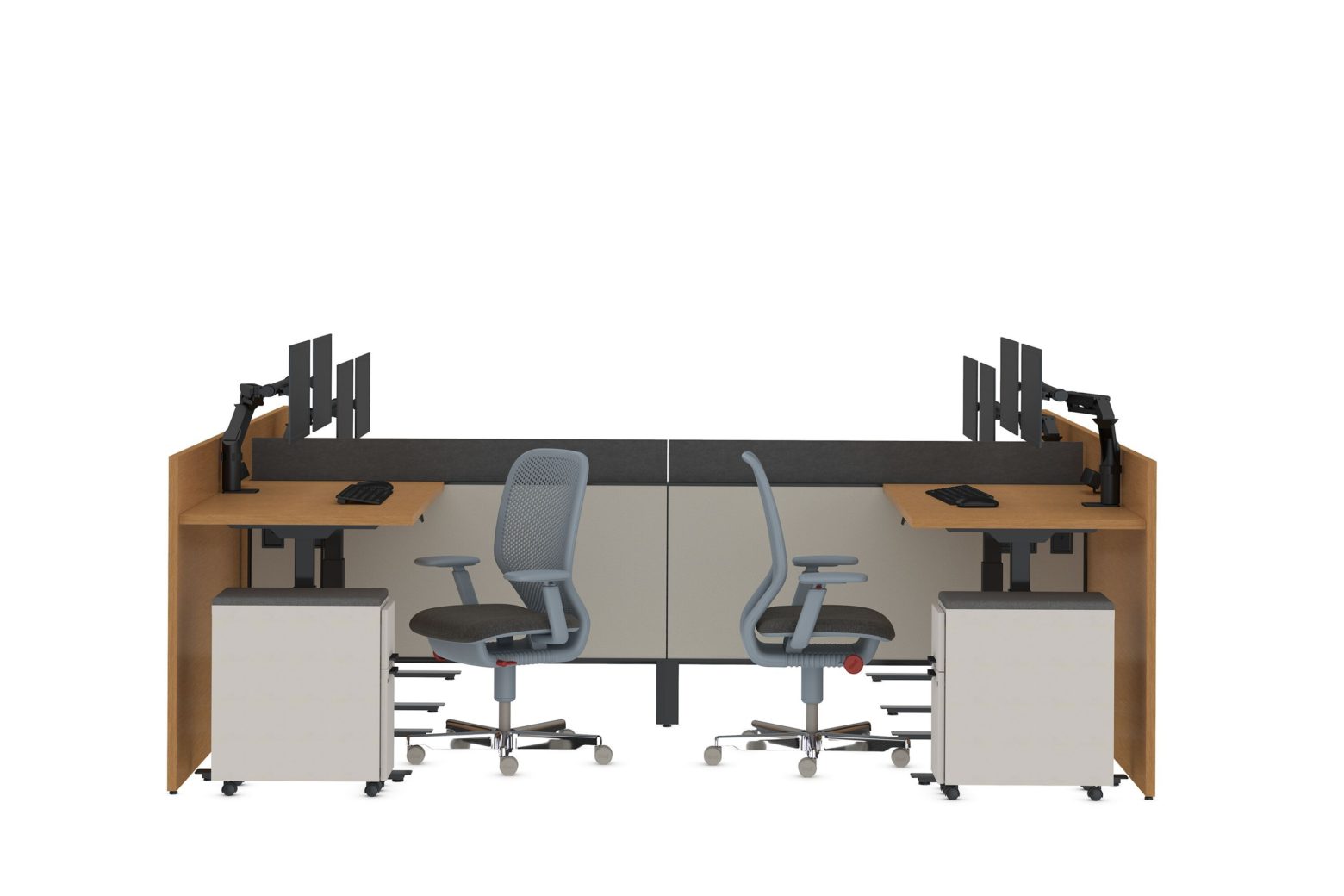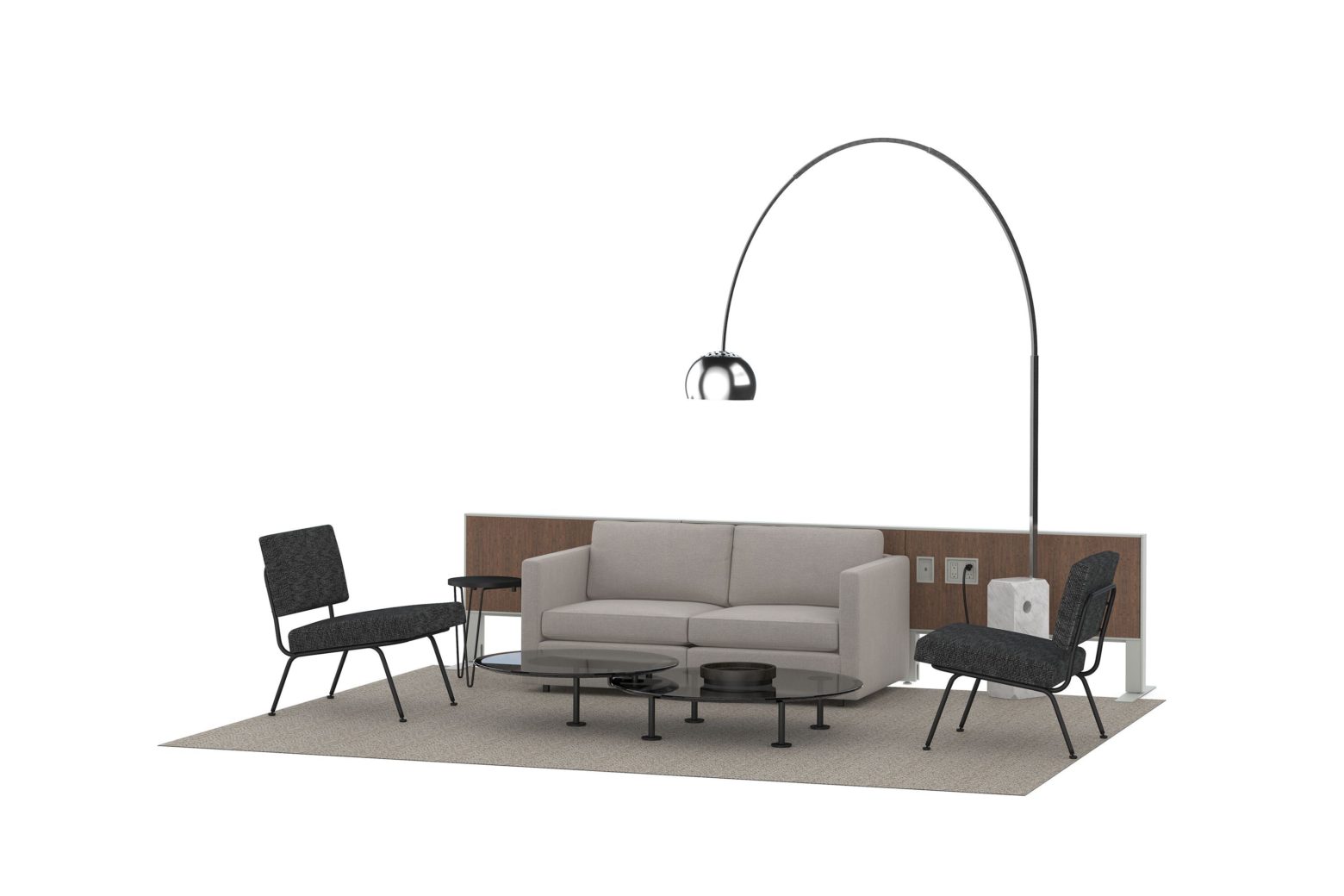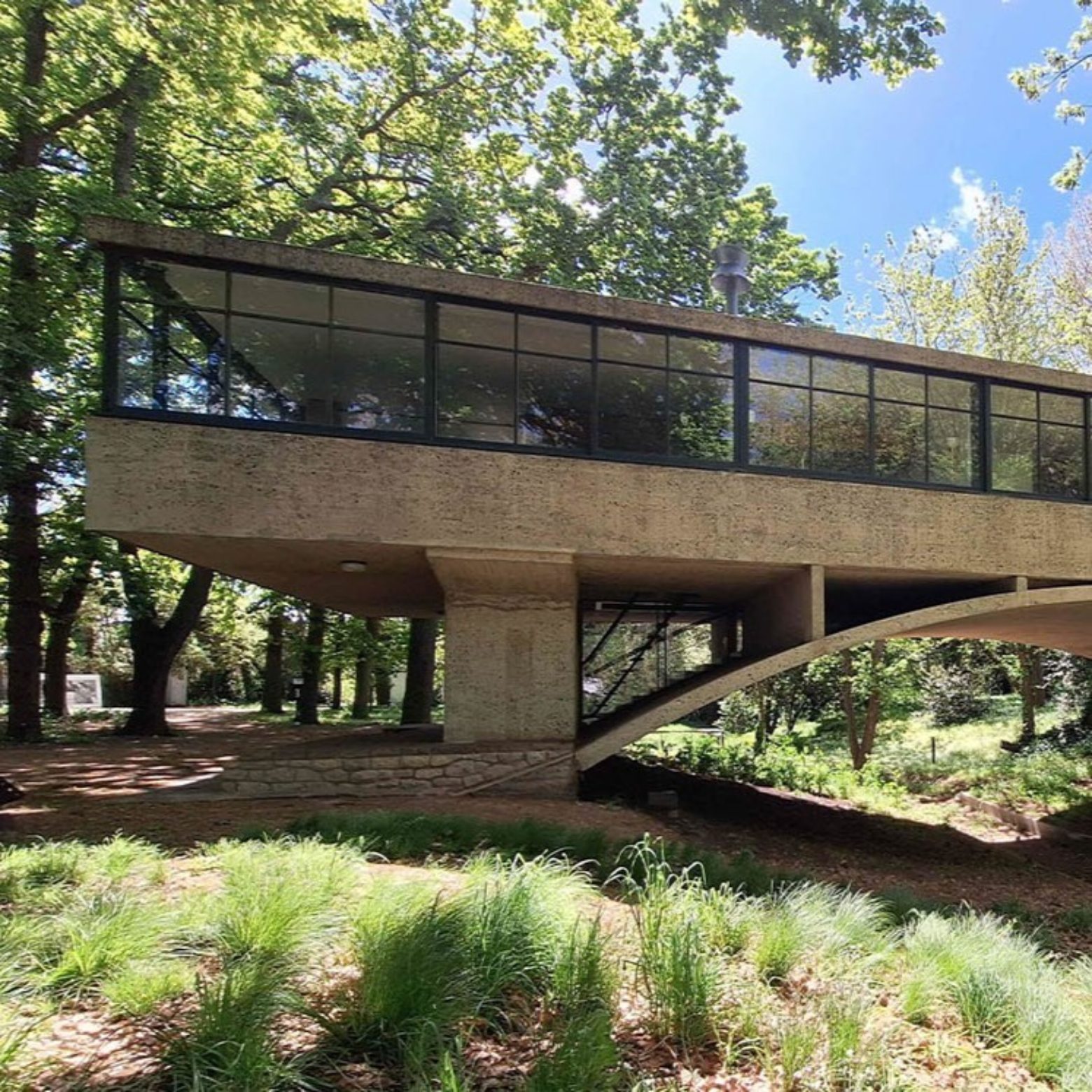 The first floor features a sizable, open floor plan that flows from the living to dining to kitchen area with a secluded media room in rear. Natural light from the four, two-story high windows pours into the space, casting a soft glow on the modern pieces that decorate the interior.
A mixture of browns, beiges, leather, and wood not only absorb the incoming light, but also enhance the living room's inviting warmth. Rerucha Studio focused on turning the house inside out, merging the outdoors with the interior. Such effort is upheld down to the smallest details like the delicately pruned tree branches placed throughout the various rooms.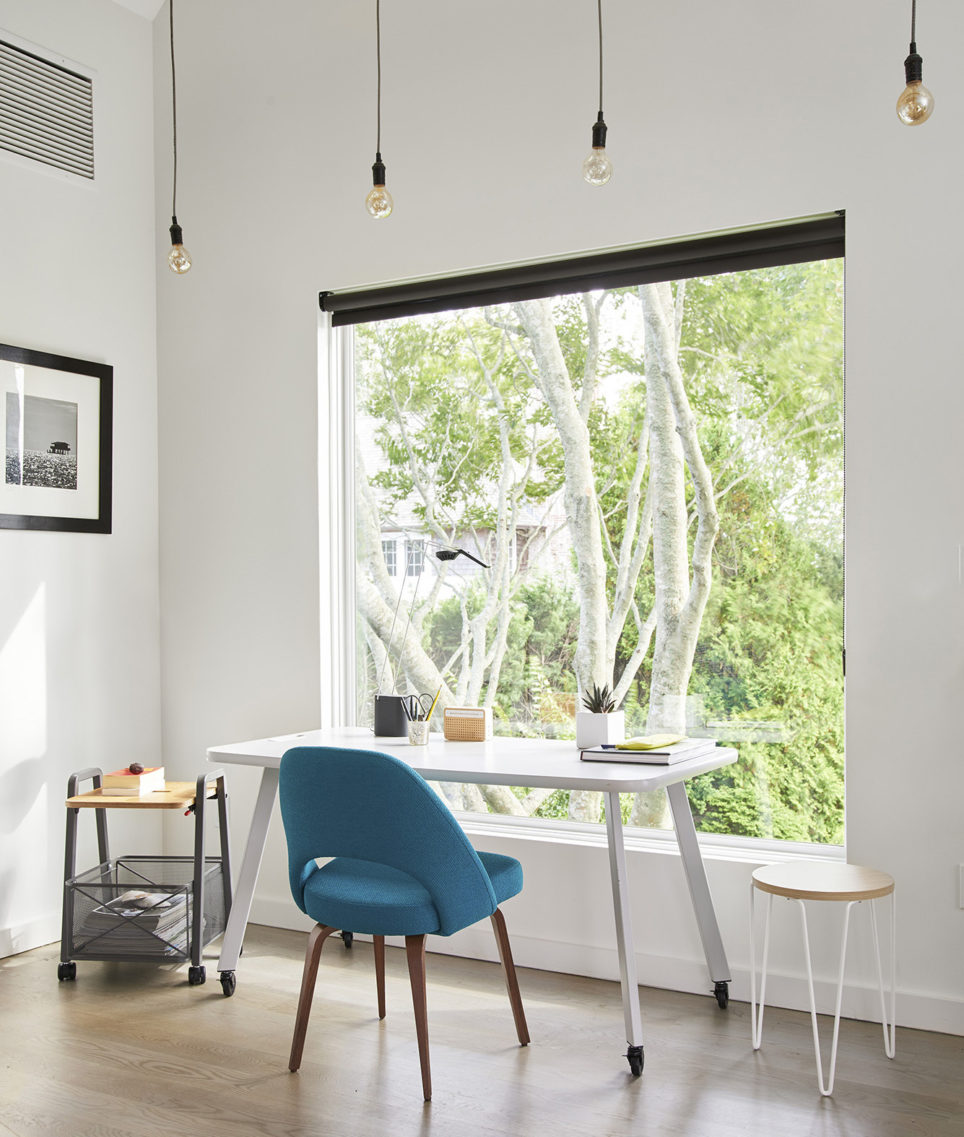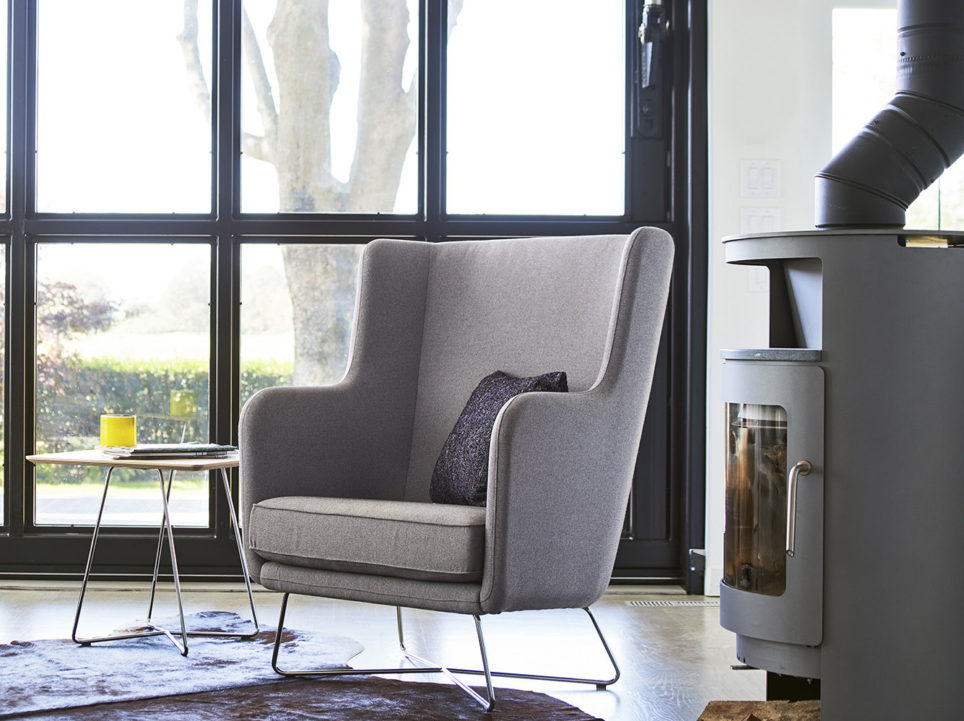 A reoccurring splash of bright red upholstery unifies the various blocks of the gridded floor plan – from a red leather chaise in the living room, to the Saarinen Womb Chair in the master bedroom, to the black Bertoia Diamond Chair with a red seat pad on the roof. The flow is organic and mimics the home's vertical structure. In a home that focuses so much on the physical space, the use of colorful furniture, although scarce is strong.
Each piece acts as a focal point, illuminating the respective space's architectural details. Eero Saarinen's Womb Chair is placed in front of a large window pane and so is always illuminated. The organic curves nicely juxtapose the rectilinear grid of the windows. On the roof, the light and airy quality of Harry Bertoia's Diamond Chair works with the varying weather rather than being an obstacle for the wind.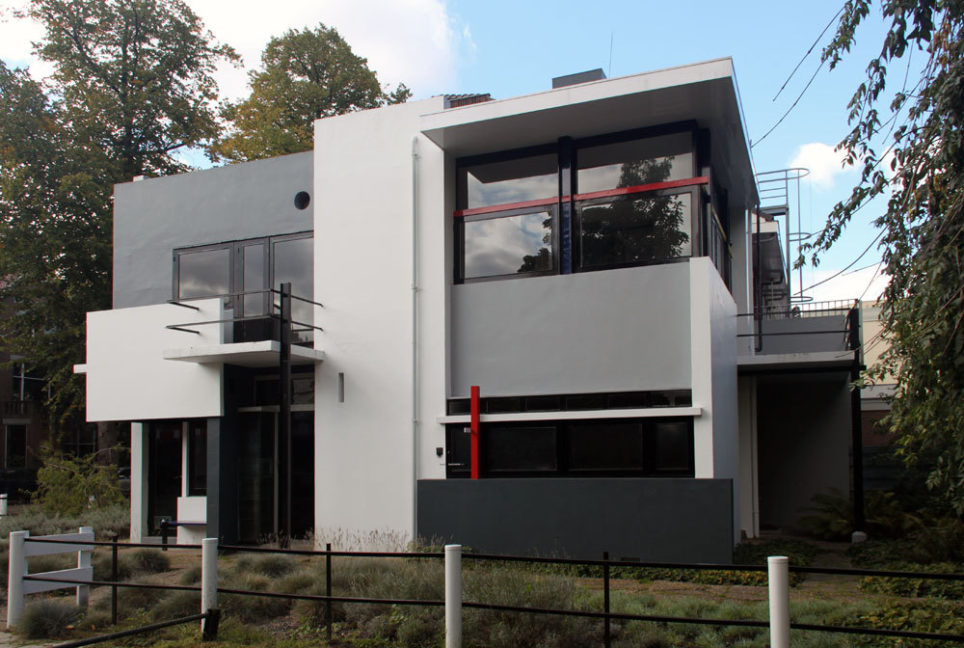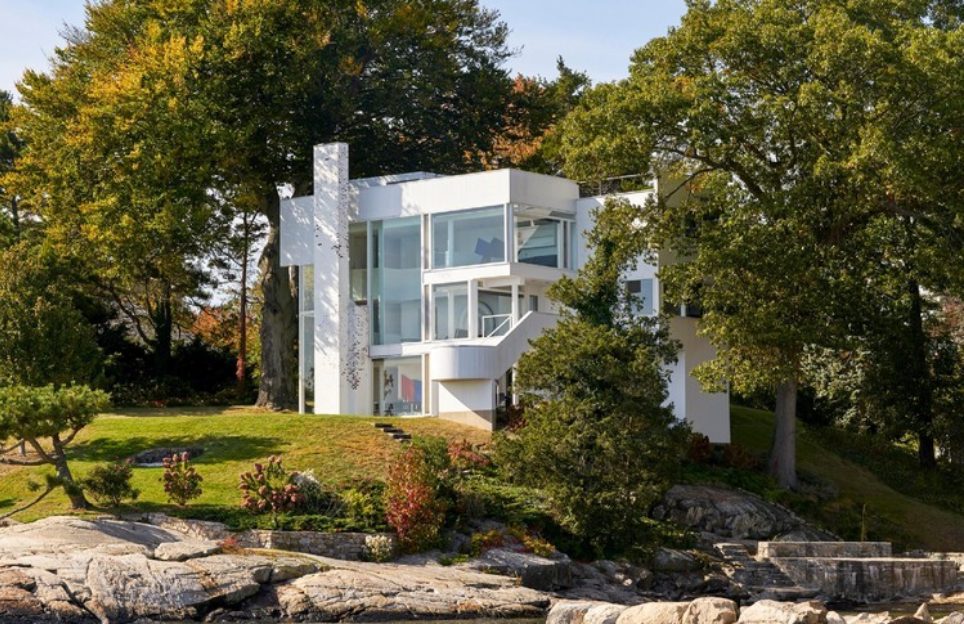 A tour of Magnolia House reveals that Rerucha Studio derived the decorative palette from the abundant presence of natural light. Wall colors, rugs, and furnishings are all meant to absorb the sun's rays, further stressing the studio's inside out theme. The facade and layout boast sharp, rectilinear lines typical of mid-century Modern design. The design appears effortless and is further strengthened with the calculated inclusion of iconic Knoll pieces that echo the home's very own design principles.