Design Pulse
---
Marc Newson for Knoll
Fueled by a fanaticism for space-age futurism and complex mathematical patterns, Marc Newson continues to make his mark on the world. From furniture and household goods to bicycles and cars, architecture to sculpture, Newson has made a career exploring the marriage of natural forms and contemporary materials and technologies to create beautiful, functional and subtly playful objects for life. Now, he has brought this exploration to Knoll.
Ever-eager to work with the most inspired design minds, Knoll Design Director Benjamin Pardo reached out to Newson, suggesting a collaboration to design a new side chair. Newson and Pardo agreed that a new side chair for Knoll would honor the aesthetic principles that inform the existing portfolio of Knoll Seating, specifically the cantilevered designs.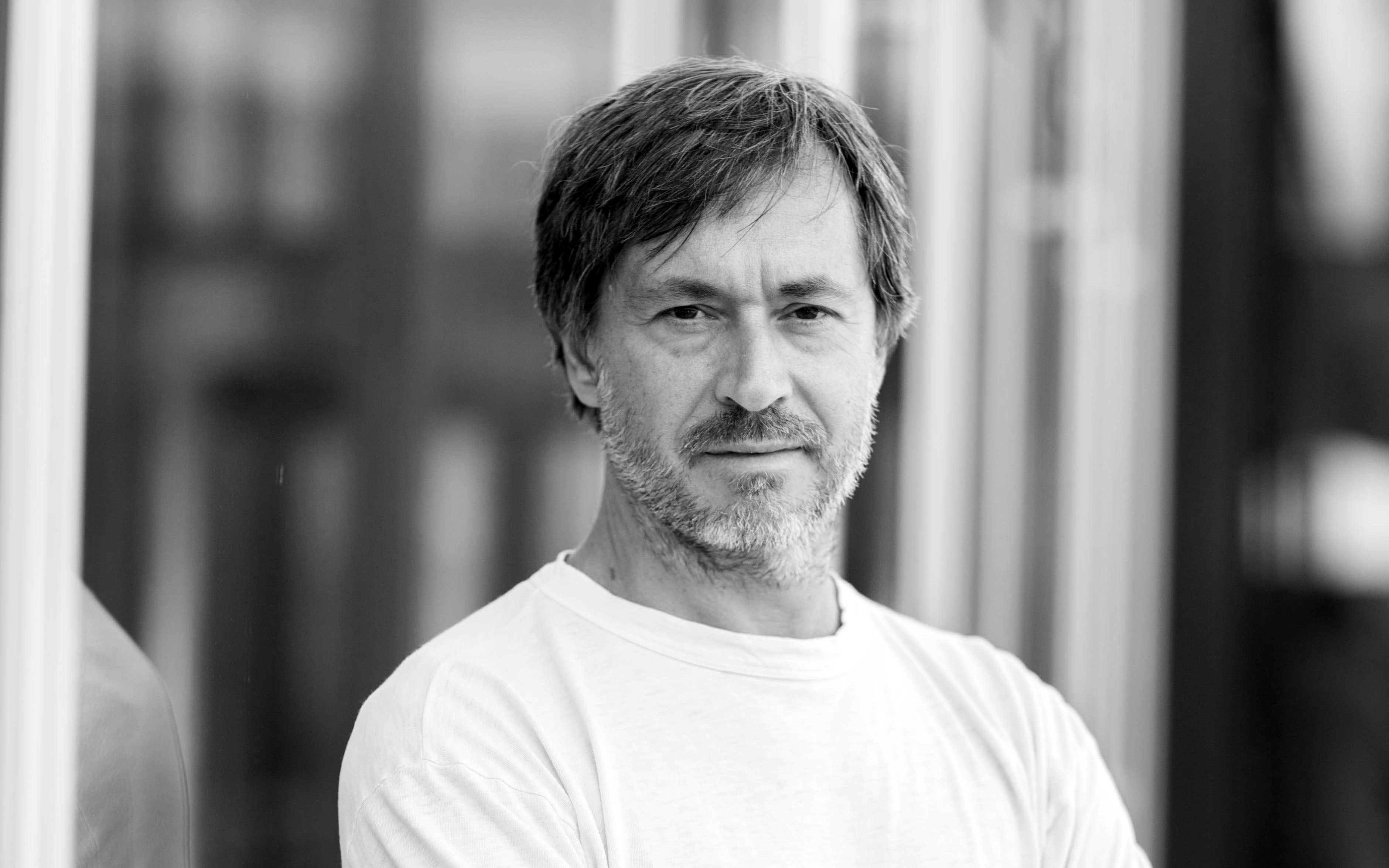 Together they revisited several Knoll designs, starting with Mies van der Rohe's Brno Chair. Celebrated for its lean profile and simple details, the Brno Chair reflects the groundbreaking simplicity of its original locale – the Tugendhat House in Brno, Czech Republic, designed by Mies.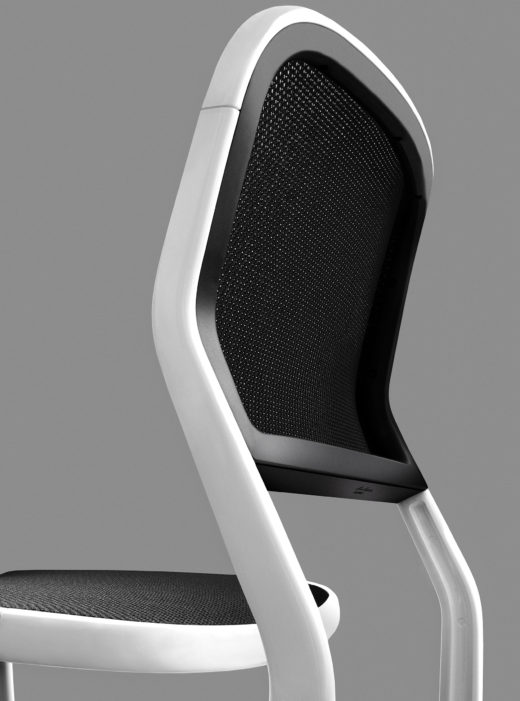 Design is about improving things and about looking to the future, pushing technology forward.
While the Brno Chair served as a catalyst for the exploration, it was ultimately the 1928 Tugendhat Chair that most inspired Newson's final design. Pardo explained, "Newson's Aluminum Chair really pays tribute to Mies's Tugendhat Chair, employing a similar reverse cantilever. This reverse cantilever evokes a visual weightlessness and renders an incredibly simple profile, where the seat floats effortlessly and is joined to the back via the legs of the chair."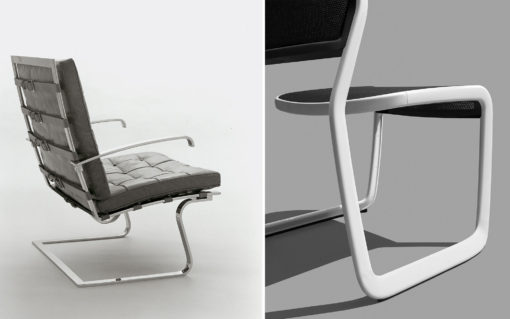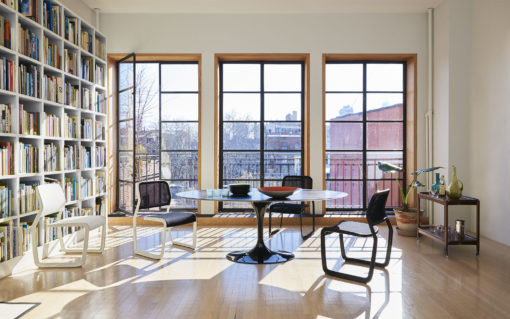 "We wanted to reimagine the tubular steel construction revolutionized at the Bauhaus–which is transitively tied to Knoll–with Newson's unique ability to imagine organic, almost futuristic shapes," Pardo recalled. With this in mind, Newson forwent tubular steel in favor of cast aluminum, a material he felt allowed for a more dynamic form.
My greatest hope and aspiration is to be able to design a product that does the same thing [stand the test of time], which of course has yet to be seen with this side chair, but I'm certainly in good company.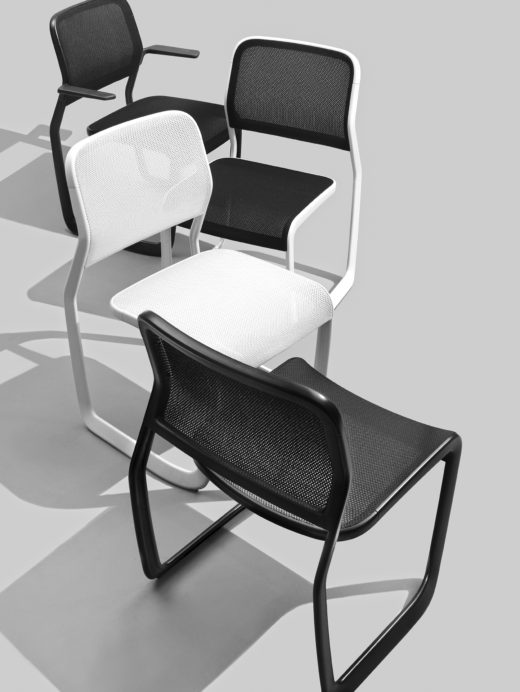 The resulting design, defined by a single uninterrupted line, looks just as much to the past, with its cantilevered form inspired by Ludwig Mies van der Rohe's Tugendhat Chair, as it does to the future, with its minimal use of parts, complex casting methods and innovative knit mesh. True to Marc Newson's nature, the Aluminum Side Chair blurs the line between positive and negative space. The piece creates a space around itself that is an illusion of its actual volume, casting an impression that keeps the beholder coming back.
Marc Newson
Born in Sydney, Australia in 1963, Marc Newson was enamored from an early age with the futuristic sets featured in Ken Adam's James Bond Films and Stanley Kubrick's classics like Dr. Strangelove and 2001: A Space Odyssey. These films pushed Newson to consider his own fantastical and futuristic creations. Simultaneously, Newson was exposed to modern architecture and its icons thanks to his mother, who worked at a leading Australian architecture firm, Pettit & Sevitt. In his grandfather's garage-turned-workshop, Newson spent his childhood fixing bicycles and repairing toys. He developed a knack of working with his hands, and was determined to work in, "three dimensions rather than two…to build stuff, rather than create shapes." Newson enrolled at Sydney College of the Arts to study sculpture and jewelry.
I've always loved forming metal into improbable shapes that look simple, but are really impossible.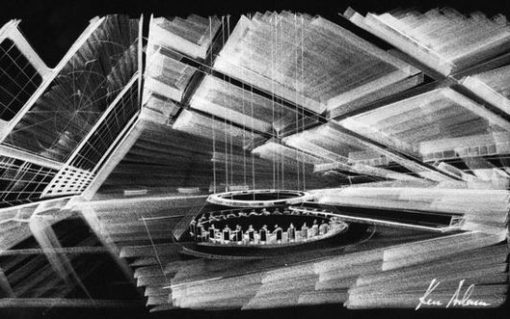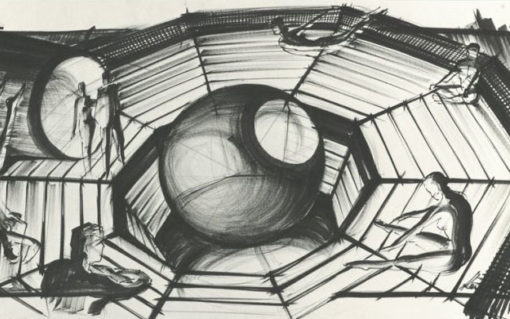 University provided Newson with the space and materials to create, while his job at the Kings Cross news agency provided an informal but foundational education in design history, including the early 1980's European design scene – one of Ettore Sottsass and the Memphis movement. Immersing himself in magazines like Domus, Flash Art, Casa Vogue and Ottogano, Newson became increasingly interested in the technical aspects of his work. He gravitated to furniture design, claiming that furniture is, "so close to the body that designing furniture was as valid a form of jewelry as making a necklace."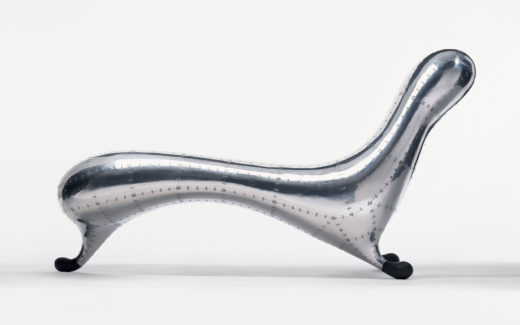 Newson's first international exposure came in 1986 with a show at the Roslyn Oxley Gallery, then Sydney's most prestigious art space. With only three months to put together the show, Newson struggled to fabricate his marquis design, the now-famous Lockheed Lounge, using fiberglass. Under immense pressure to complete his five-piece exhibition, Newson created the LC1, an early iteration of the form that he was trying to give shape to at the time. Shaping aluminium panels onto a foam form hardened in fibreglass, he endeavoured to create "a big, shiny, amorphous blob of metal, like a drop of mercury." He revisited and refined the form two years later to create the Lockheed Lounge, an instant sensation. The piece has now set four world records at auction for the most expensive work sold by a living designer.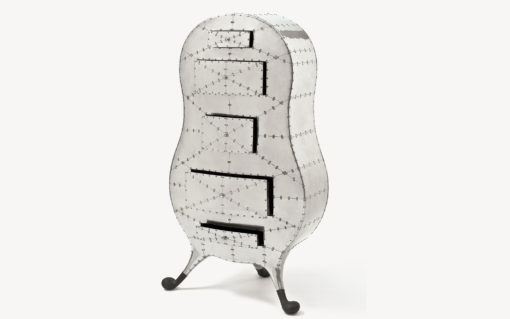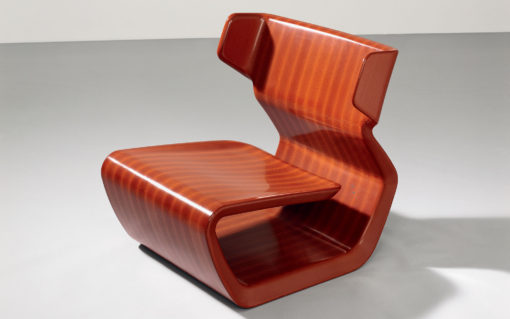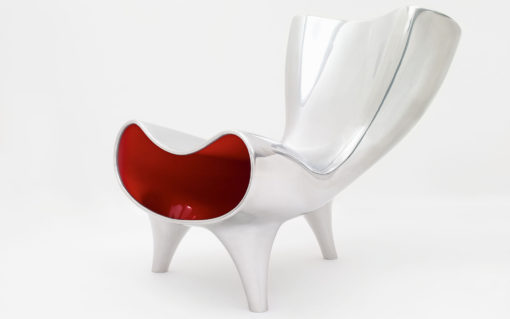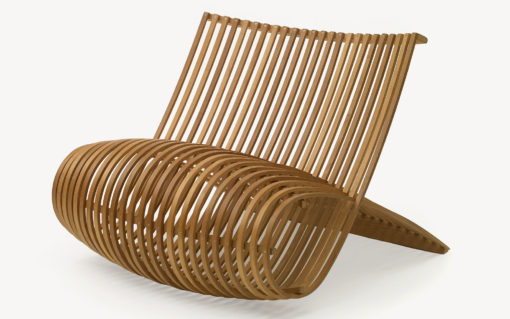 Teruo Kurosaki, owner of Idée, a Japanese furniture company that represented Western designers like Philippe Starck and Marie-Christine Dorner, bought a few of the early pieces and offered Newson the opportunity to design for his brand. Through Idée, Newson met renowned designers, secured increasingly large commissions and eventually attracted the attention of the press in 1991, after Kurosaki organized an exhibition of his latest work at the Milan Furniture Fair. Newson was developing a signature aesthetic: futuristic, almost extra-terrestrial.
Design patrons and manufacturers sought Newson out, admiring his ability to deploy cutting-edge materials to achieve organic, playful forms. Over the next three decades, Newson worked across industries – Flos to Apple, and in every scale – necklaces to airplanes, to create a body of work that is as diverse as it consistent.
Today, Newson continues to push the boundaries of materials and technology, testing and designing on the razor thin edge that is the outer limit of a machine's capability or a material's application. Too much pressure and the design may fall apart, too little and Newson's signature dynamism may never reach its futuristic state. Newson's designs, from the Lockheed Lounge to the Aluminum Side Chair for Knoll, simultaneously convey a degree of finesse and industrial strength that is both perplexing and captivating.