WORKING WITH
How Benjamin Pardo Stays Creative Working from Home
Benjamin Pardo, Knoll design director, knows how to bring out the best from design talent, whether it's contemporary master architect David Adjaye or collaborative design duo Edward Barber and Jay Osgerby. And he also knows how to design a space where creativity flourishes at home. Here's how.

What makes your home office special?  
My home office draws on distinctly Modern approaches in one space. It synthesizes the evolution of the Knoll modern viewpoint—Ludwig Mies van der Rohe, Eero Saarinen, Ettore Sottsass, Joe D'Urso and, of course, the inimitable Florence Knoll herself.

My job is to foster creativity, so being approachable and listening is key, but it also requires time to think and reflect. I have space to ideate, while surrounded by beautiful and functional objects. Natural light is also very important to me.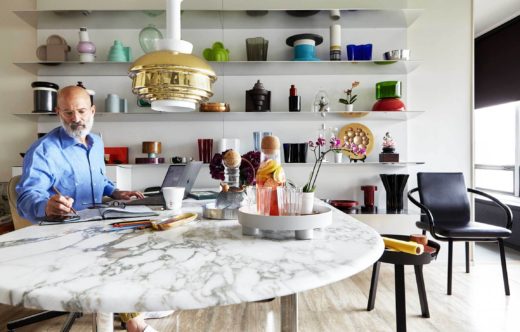 Organized or arranged? 
Arranged. I live in a Modernist style New York City apartment, so my dining area also doubles as my "office." I have a long D'Urso racetrack table on casters. Each morning, I set myself up by positioning the table perpendicular to my collection of design objects, maximizing the surface area and creating a designated workspace. A suspended Alvar Aalto pendant lamp provides extra light as the daylight fades away. 
That said, to stay organized, I am partial to Muuto's playful Platform Tray and recycled plastic fiber Restore Basket. When I'm done working for the day, I roll the table to the center of the space, parallel to the wall, and it's once again a dining table for six. This subtle spatial transition is important—it delineates work and leisure hours.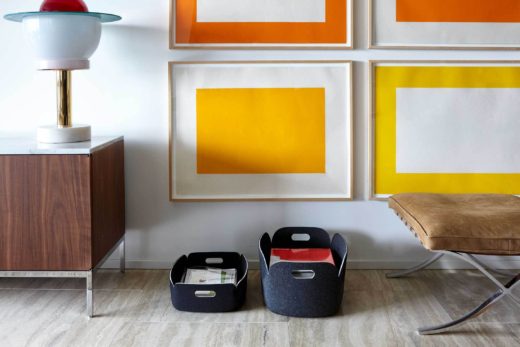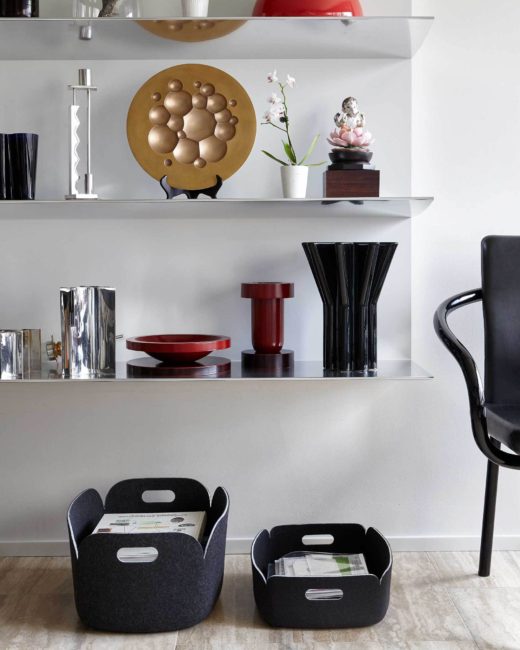 What I love the most about this space is its balance. Everything has its place. This is crucial when I'm working from home because it gives me the space to think and ideate.
Choice of music?
I listen to the New York City WQXR public radio classical music station all day long.
Anything to change?
I wouldn't change a thing. I'm perfectly happy with my setup.  It addresses my creative needs and also serves as a comfortable place for family and friends.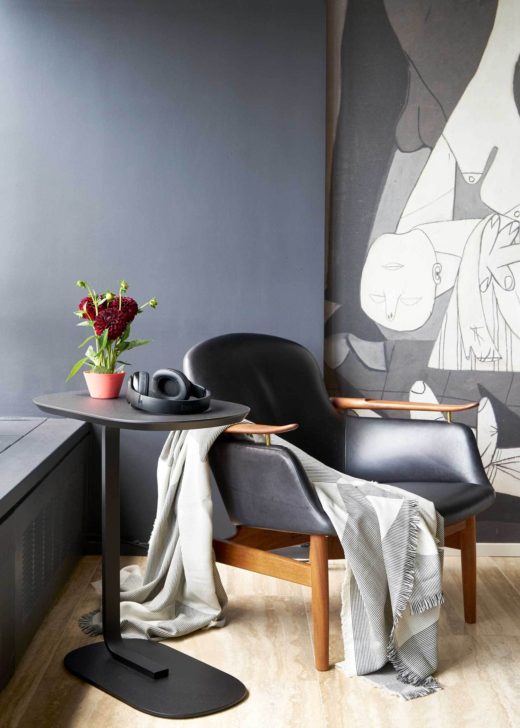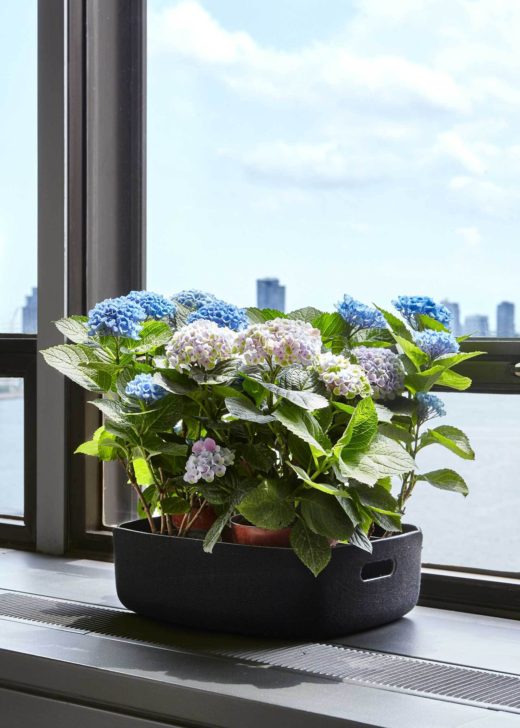 I have space to ideate, while surrounded by beautiful and functional objects.