Features
Design Press Celebrates Opening of Los Angeles Home Design Shop
Architectural Digest, LA Times, Walllpaper, Surface Magazine, and Dezeen Weigh In
In response to the recent debut of the new Los Angeles Home Design Shop, Architectural Digest featured the company's bold and innovative vision, prompting visitors to reimagine modern living. Posted on architecturaldigest.com on January 18, Mayer Rus, writer for Architectural Digest, astutely pointed out that the new shop, "is not your grandfather's Knoll."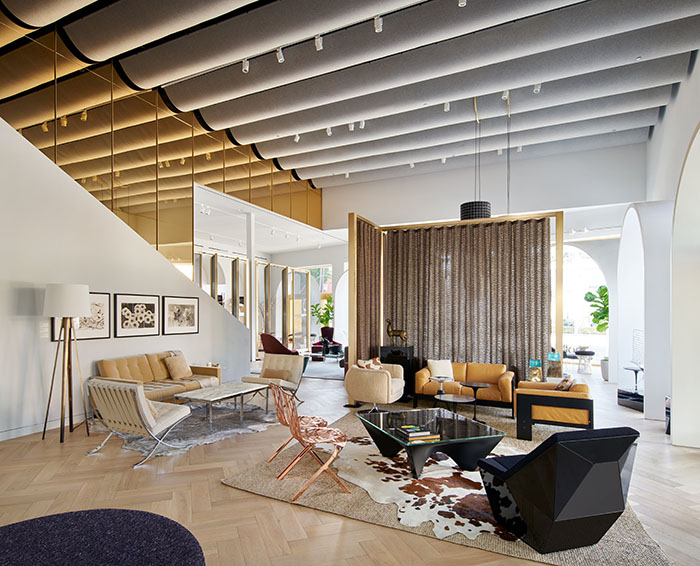 Pioneered by Florence Knoll, the Shop captures the spirit of total design, celebrating furniture by mid-century masters - Mies van der Rohe, Eero Saarinen, Marcel Breuer, Harry Bertoia, Warren Platner - as well as work by contemporary architects, including David Adjaye, Joseph D'Urso and Frank Gehry. Of the LA-based architecture firm, Johnston Marklee, Mayer writes, "design for the shop is redolent of midcentury Italian architecture and the avant-garde Knoll showrooms of yesteryear."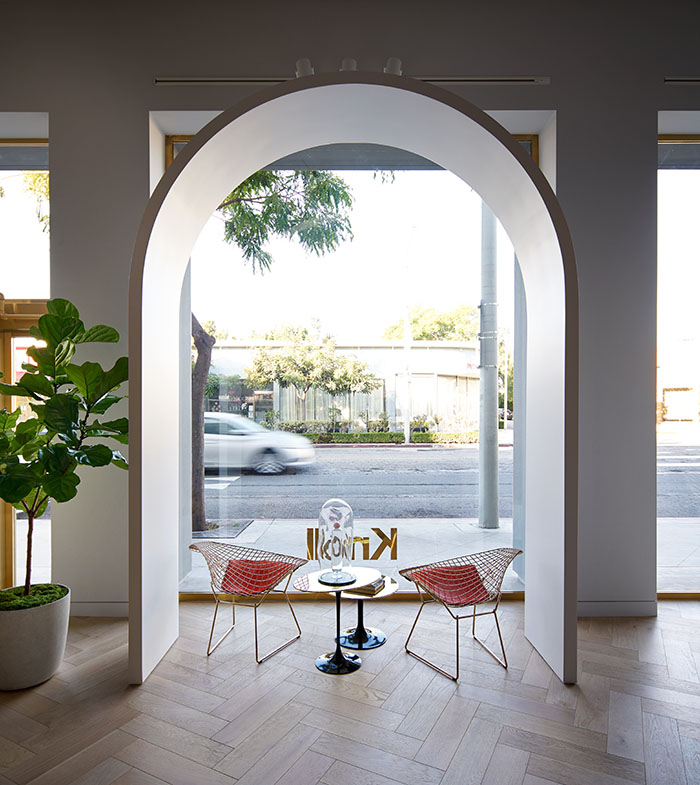 Wallpaper.com, LA Times, and Dezeen, who all jumped to celebrate the opening of the L.A. Home Design shop, pointed out the refreshingly new and exuberant material palette. Rose-gold metallics, rosso rubino marbles, and curly shearling upholstery complement the serene grey terrazzo walls. Alexandra Pechan, writer for Wallpaper, commented "the shop's corner building offers a contemporary riff on its palatial inspirations." Interior classical arches frame iconic Knoll pieces, while the color palette is contemporary. With respects to the space, Dezeen highlighted how specific products from the company's latest workplace collection, Rockwell Unscripted, were used successfully in a residential setting. Bridget Cogley from Dezeen wrote, "rooms dividers from Knoll's Rockwell Unscripted collection are used to break up the large space, and to create seperate rooms similar to those in a house." The Home Design Shop aims to create unexpected pairings as to force visitors to rethink how to use the entire Knoll portfolio of products. As Lisa Boone from the L.A. Times put it, "everything old feels new again."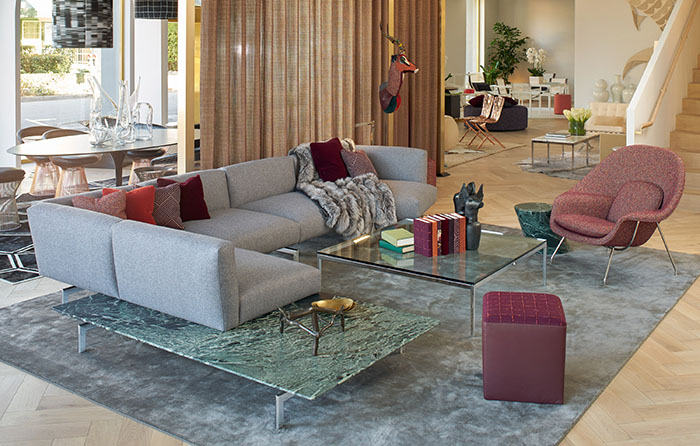 In addition, the Shop showcases new and popular Knoll designs now available in the U.S. for the first time: Avio Sofas and Grasshopper Tables by Piero Lissoni and Tobia Scarpa's Bastiano Lounge Collection. Of the shop, Benjamin Pardo, Knoll director of design, noted, "Our LA shop experience is designed to deliver designers' bold vision by offering unsurpassed customization of furniture forms that complement architectural space." Altogether, the Los Angeles Home Design Shop presents a new take on Modern design and illustrates how the same principles that guided Florence Knoll manifest themselves in today's world.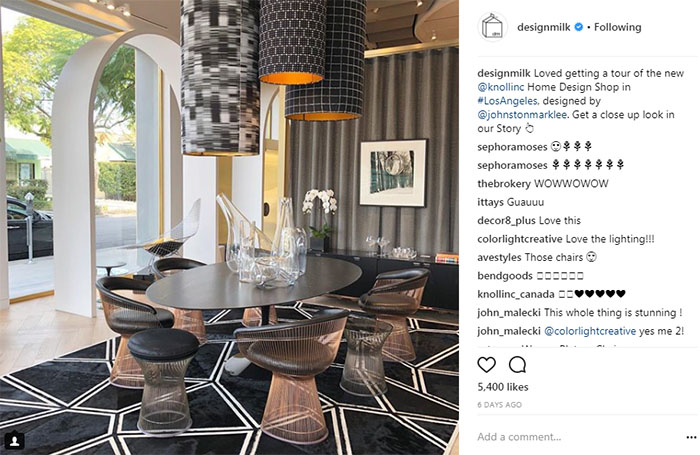 Other coverage of the Los Angeles Home Design Shop included Surface and Architectural Digest Pro Newsletter. In addition, Design Milk's and Tastemade's respective Instagram accounts featured short clips and images of the exuberant space.