A Clean, Well-Lighted Place (in NYC)
This renovated small-space abode emulates Hemingway's spatial ideal
Ron Nemec and Leah Kalotay's compact but tightly curated home is exemplary of the kind of small-space living practically mandated by New York City real estate. However, the couple doesn't allow the confines of the space to dictate the design. "When we first saw the unrenovated space," Nemec explains, "the exposures drew us in. Every decision was made in order to enhance and draw natural light through the space." Sparse furnishings, warm wood accents, and an Impressionistic color palette open up the home, arguably achieving Ernest Hemingway's spatial ideal: a clean, well-lighted place.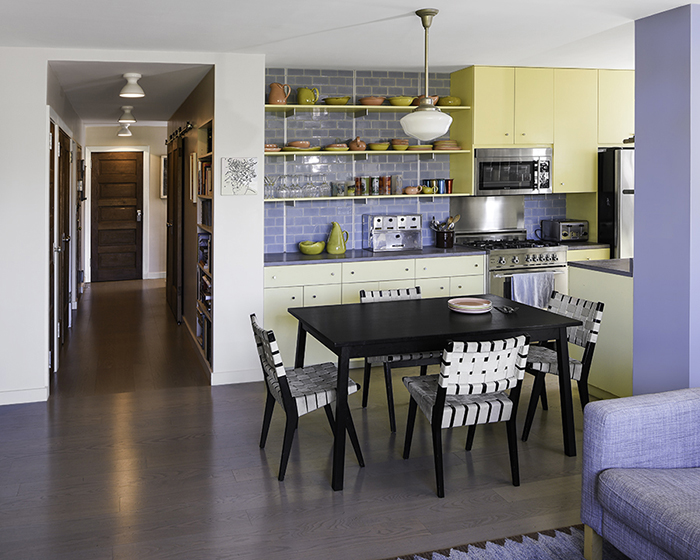 Photograph by Jeremy Saladyga.
Upon entering the residence, one's gaze naturally falls on Jehs + Laub's tufted lounge chair — the favorite perch of the couple's two children — offering the consolation of comfort after a long day at the office. The hanging canoe paddle contributes to the sense of calm, imbued with memories of the river cottage Kalotay has frequented since childhood.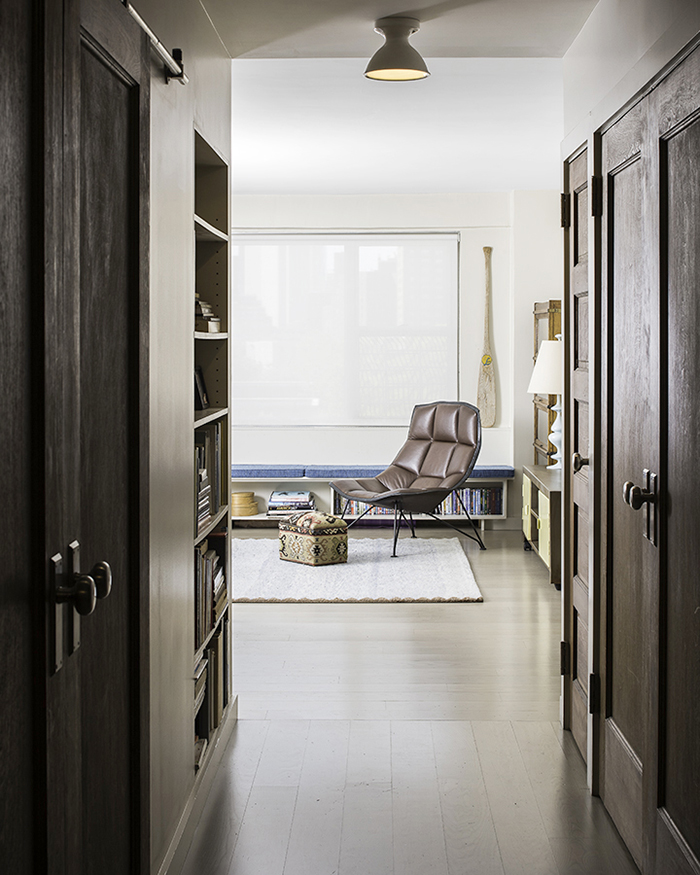 Photograph by Jeremy Saladyga.
Designed by Nemec, a partner at Michael Davis Architecture + Interiors, the home is confidently modular. Carefully considered design decisions afford greater functionality to the close quarters. An ergonomic ReGeneration by Knoll chair neatly nestles into a recessed desk, enabling the whole office space to be tucked out of sight when not in use.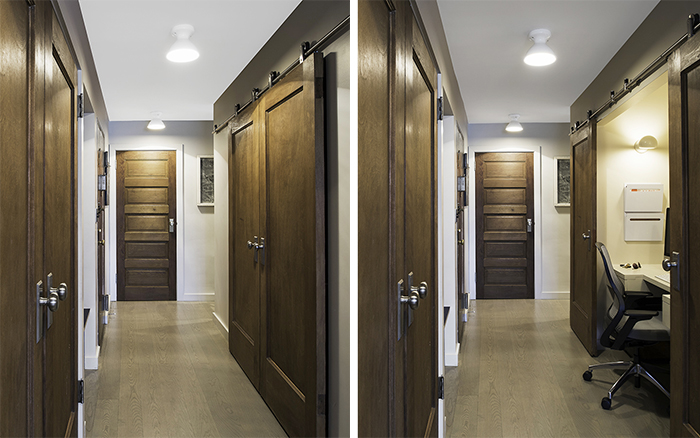 Photograph by Jeremy Saladyga.
Open shelving houses the most readily used dishware, while the soft-colored cabinets brighten up the kitchen space. A sleek black table provides a point of contrast for the room's pastel hues and the cross-hatching of Jens Risom's Side Chairs introduces another textural dimension.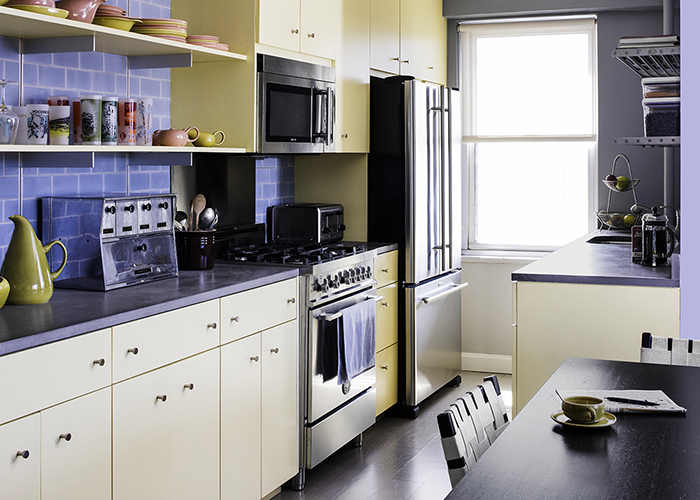 Photograph by Jeremy Saladyga.
Project Credits:
Design: Ron Nemec
Photography: Jeremy Saladyga