Features
AD Pro Profiles Knoll Constellation Holly Hunt President Marc Szafran
AD Pro
highlights Szafran's comprehensive experience in and deep understanding of the interior design trade
AD Pro, the ultimate design industry resource for professionals from Architectural Digest magazine, profiled Marc Szafran, the newly inaugurated President of Knoll constellation brand Holly Hunt. Szafran, who comes from renowned architectural firm Michael S. Smith, plans to emphasize further nurturing and supporting the design trade industry.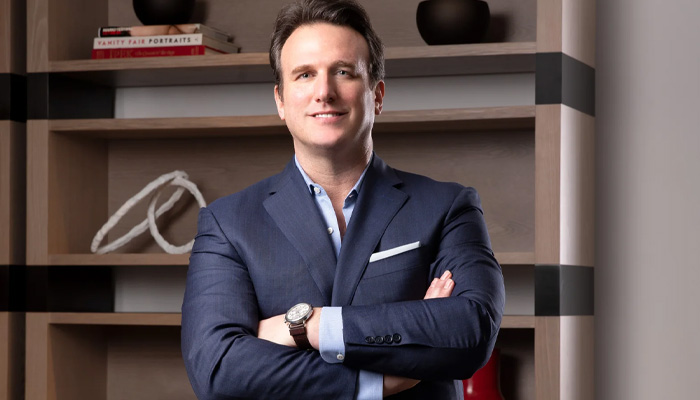 AD Pro highlighted Szafran's comprehensive experience in the design world and deep understanding of the interior design trade. "Interior design is a complex business and [I] understand the challenges that decorators have to deal with on a daily basis," Szafran says to AD Pro. "To be able to do that with the resources we have at Holly Hunt, that's super exciting for me."
Acquired by Knoll in 2014, Holly Hunt showrooms and collections lead the industry in luxury home furnishings. The company designs, produces and showcases custom product including furniture, lighting, rugs, textiles and leathers.