Features
California Homes, Palm Springs Life and Austin Monthly Feature Knoll Classics
November 2019 issues spotlight Bertoia, Schultz and Saarinen
In November 2019, regional design press in Texas and California featured Knoll Classics—the Bertoia Diamond Chair, Saarinen Pedestal Table and 1966 Double Rocker—for their holiday design issues. Austin Monthly highlighted the Bertoia Diamond Chair in its "Accents Trending" editorial on geometric designs, a natural choice considering the chair's emphasis on balanced proportions with the right angles.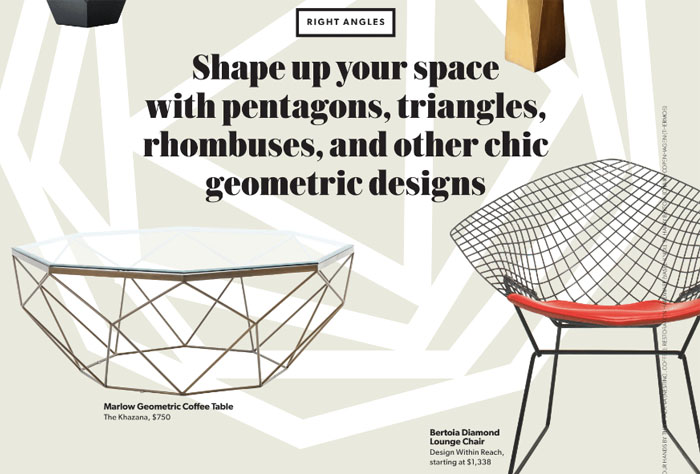 Additionally, California Homes—the magazine of architecture, arts and distinctive design—featured the Saarinen Pedestal Tables with chrome tops in its gift guide for the design enthusiast. California Homes selected the Saarinen Side Tables for its historic design originality and forward-looking finish.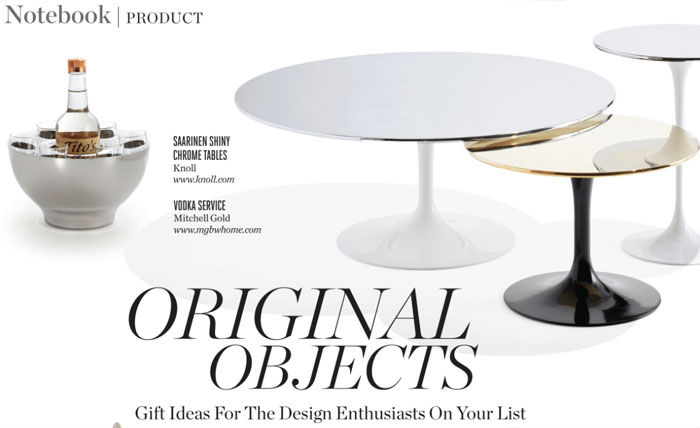 Lastly, Palm Springs Life featured the 1966 Double Rocker designed by Richard Schultz in its editorial highlighting monochromatic black design objects for the home. "Take the deep, dark plunge into black's mystique. Add one alluring piece and you'll be back for more," writes Palm Springs Life, deeming Schultz's design as the choice selection for outdoor.