Vicente Wolf
New York Interior Designer Vicente Wolf dishes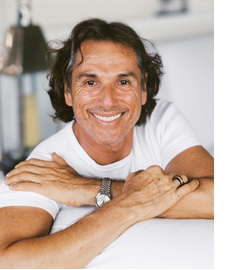 Can you write a few sentences about what you do?
Vicente Wolf Associates is a multifaceted design firm that specialized in residential and commercial interiors for over 35 years. My portfolio offers the ultimate global aesthetic, from multinational conglomerates to private homes, from hotels and restaurants to product design.

Please describe your first encounter with Knoll.
Since the late 70's, I have been incorporating Knoll into my designs. I like the sense of classic, solid, and contemporary designs that still reflects to the past but always looks modern.
Do you have a favorite Knoll product?
Warren Platner's Arm Chair.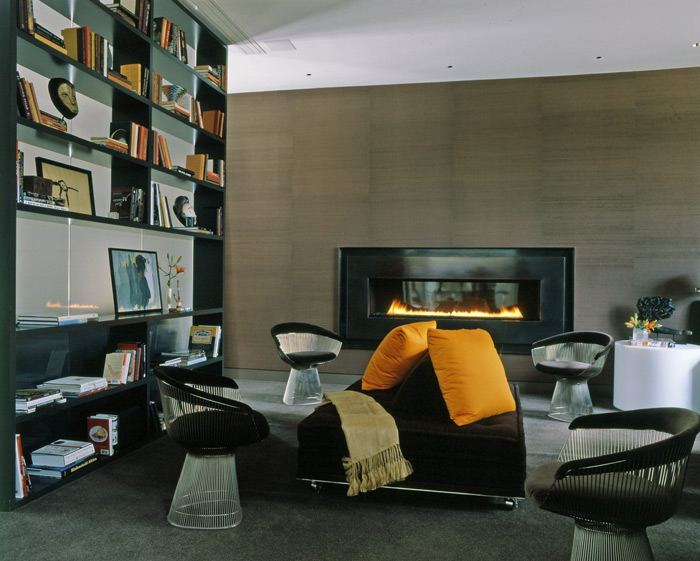 Vicente Wolf Associates. Great Room.
Do you sketch?
Yes, since I was a child.
What is your first "design memory"?
As a kid, I redesigned my bedroom at the age of nine.
Your favorite public space?
The Four Seasons Restaurant in New York City.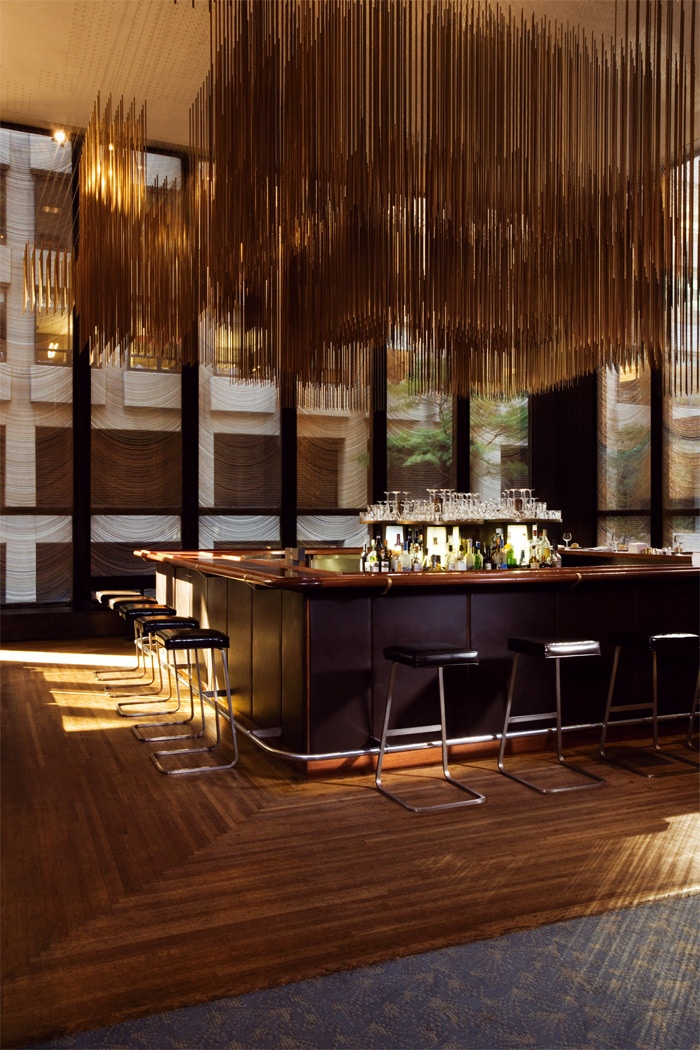 The Four Seasons Restaurant with stools designed by Mies van der Rohe. Photograph: Jennifer Calais Smith
Some of your favorite buildings?
Mies's Seagram Building and the Institut de France designed by Louis Le Vau.
What is the best city for design?
New York City, Paris, and Milan.
The best museum for design?
MoMA.
Who is your design mentor or hero?
David Hicks.
What is the best-designed object in your life?
My Nikon Camera.
A recent source of inspiration?
The Julia Margaret Cameron Show at the Metropolitan Museum of Art.