Features
Knoll Design Director Benjamin Pardo Joins Dropbox Design Speaker Series
Pardo to discuss how Knoll designs for timelessness and WFH e-commerce launch
Knoll Design Director Benjamin Pardo will join Dropbox for its Designer Speaker Series Thursday, July 23 at 10:30 am PT. Pardo and Alastair Simpson, Dropbox Vice President of Design, will discuss craft, innovation and how Knoll designs for timelessness. Pardo will share his expertise and insights on residential and workplace interiors, as well as how the crossover between the two resonates in particular today for work from home settings.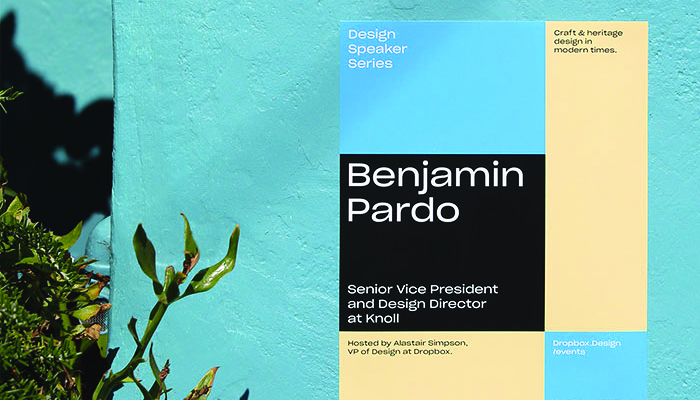 The Dropbox Design Speaker Series aims to inspire, delight and engage the creative community on topics that matter. Over the summer, the program is exploring craft and innovation with heritage brands that thrive in modern times.
Register for Dropbox Design Speaker Series with Benjamin Pardo today.