Features
Knoll Grand Rapids Hosts Santa Claus Girls
Local news outlet
MLive
features ongoing partnership
For the seventh year, Knoll Grand Rapids will once again host Santa Claus Girls—an organization founded in 1908 that brings together the Kent County community to provide gifts for local children who might not otherwise receive anything for Christmas. The organization receives donations and delivers gifts to children in need with the help of citizen volunteers, Women Who Care and Knoll.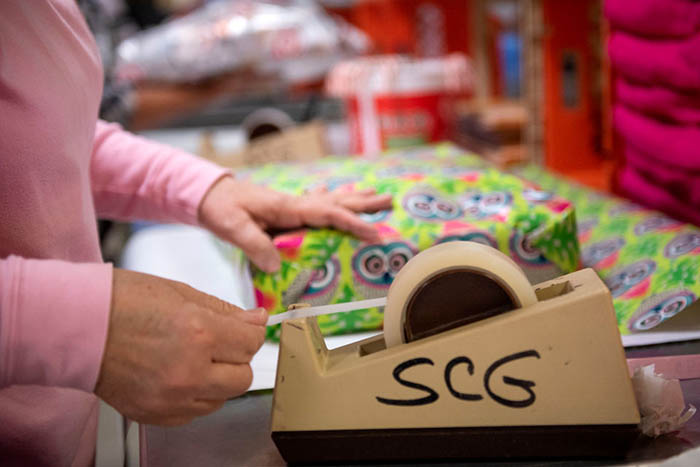 In addition, this year's Santa Claus Girls operation holds a special focus on ensuring children receive toys for educational enrichment. Women Who Care, a Kent County organization devoted solely raising money for charitable causes, donated funding to ensure infants receive both clothing items as well as a book and toy. "We're trying to encourage moms and dads to read to kids. That's important at an early age," comments Rollen Westfall, a volunteer for both Santa Claus Girls and Women Who Care. "This will encourage parents to get involved with the reading."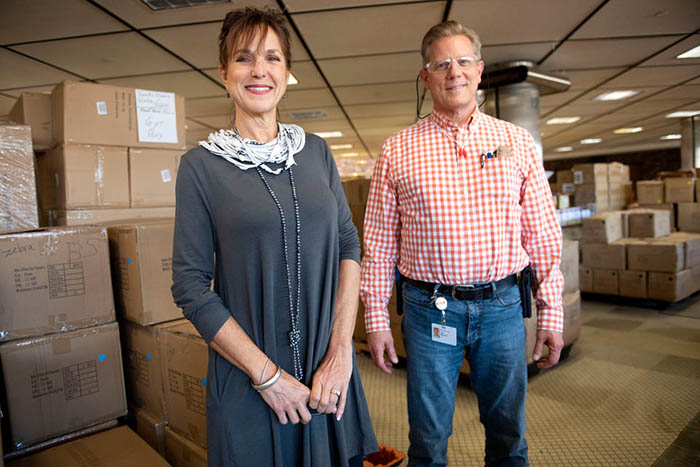 Knoll Grand Rapids Operations Manager Paula Leach and Technical Analyst Jeff Babcock host and volunteer for the Santa Claus Girls.
Each year, Knoll opens up 23,000 square foot of its Grand Rapids manufacturing facility to serve as home base for the Santa Claus Girls, providing necessities such as WiFi, electricity, heat and trash removal. Shelia McGrath, Editor at MLive, notes, "All of those are costs the charity would have to pay without Knoll's generosity, according to Santa Claus Girls President Diane Brown."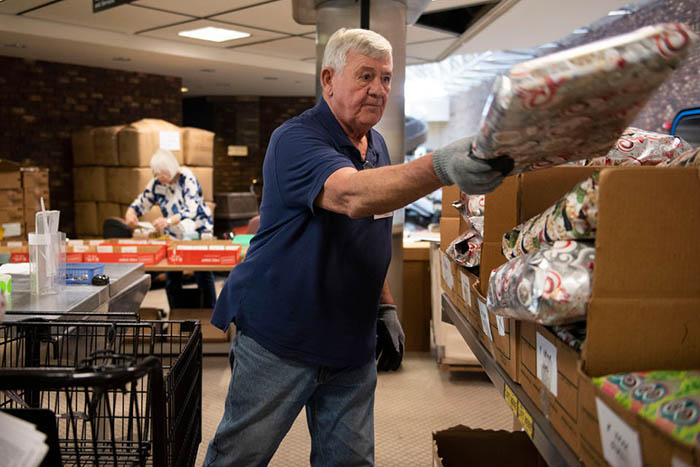 Dave Thiele volunteers for the Santa Claus Girls in the Knoll Grand Rapids facility.
The local Grand Rapids community takes note of the company's contribution of giving Santa Claus Girls a place to call home every year. "The Knoll staff has become part of the operation in more ways than one," writes Sheila McGrath of MLive, "Leach and the Knoll staff unload trucks shoulder to shoulder with volunteers."