Features
Knoll Featured in New York Magazine
Tote bags are becoming trophies as they become popular in the fashion industry
The February 5, 2018 issue of New York Magazine featured Knoll, but not for what you would expect. Rather than highlight a product or conduct an interview with a designer, New York Magazine featured the modest, black and red Knoll tote bag. What is generally used a second-hand bag, thrown around, and treated like a grocery bag, New York Magazine has identified the tote as fashion statement, but not just any tote.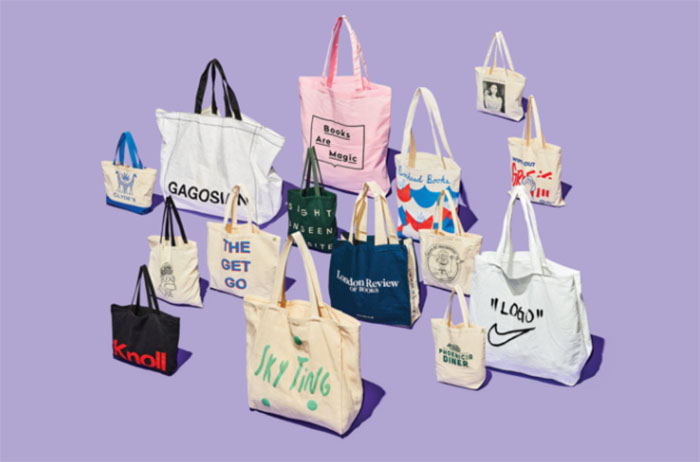 Photo: Bobby Doherty/New York Magazine
People are after unique tote bags, one that are either made in limited quantities or are not even for sale. New York Magazine writes, "No one knows exactly who started it or what is about the plain canvas bags that fed the hunger - the simple roman type? The graphic color? But there's no denying that prestige tote bags are on the rise." More so than a certificate or slip of paper, the tote communicates via layers of a company's graphic identity or a specific combination of colors. The canvas tote connects the user to the culture and standing of whatever is on the canvas tote.
Among the list of trophy tote bags are ones from, Books are Magic, a bookstore in Cobble Hill, Brooklyn; The Get Go, a little grocery store in Marfa, Texas; Off-White, a high-end designer brand; Brooklyn Academy of Music; London Review of Books; a popular British journal of literary essays; Printed Matter, a nonprofit bookstore-slash-art-space in Manhattan; American Apparel; the Judd Foundation, Donald Judd's foundation in Marfa, Texas. For a list of tote bags you cannot buy check out the link in the "Related Content."