Features
Knoll Roundtable Talks Talent
Workplace professionals and the Knoll research team explore well-being and cultural currency within the workplace
In July 2019, Knoll hosted a roundtable discussion in Denver, inviting thirteen workplace professionals to explore themes of talent, specifically around how it impacts well-being and cultural currency in the workplace. Participants ranged from project managers to interior designers to senior directors from a variety of dealerships. Professionals and the Knoll Workplace Research team were there to understand what talent looks like today and how its constant evolution is impacting workplace planning and design.
Here are the five key takeaways from the conversation:
Attitudes around work have changed.
Talent is driving the escalating level of amenities.
Cultural currency takes many forms.
The work space is an important tool to encourage engagement and innovation.
Addressing wellness and well-being is a holistic effort.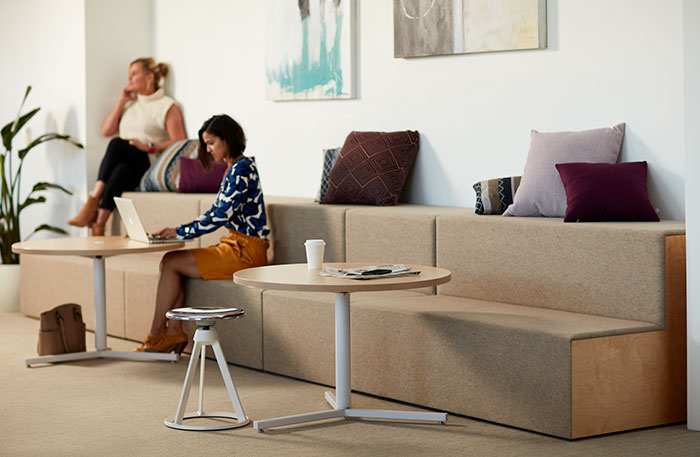 The workplace has become so well integrated into our daily lives that it has become an increasingly large part of our identity. Combine this with rising talent and you have a workforce that demands a space to be highly comfortable and welcoming without cutting corners on technology and performance. However, as a few participants pointed out, well-being doesn't just mean working out. Incorporating well-being into the workplace involves having healthy food choices, providing opportunities for activity whether it be walking meetings or games, and in some cases going so far as to offer on-site clinicians. While these amenities may seem to be a distraction, they are simply bridging the gap between our lives at work and all the other daily tasks outside of the office. Furniture is not only part of creating a welcoming and hospitality-focused space, but also is essential to the attraction and retention of the best talent.
Read more on "Talking Talent: Workplace Well-being and Cultural Currency" here .