Original Design: The Cesca Chair
Design Pulse
Original Design:
The Cesca Chair
Knoll introduced the Cesca Chair in 1968 following its acquisition of Gavina Group — an Italian furniture manufacturer that represented legendary architect Marcel Breuer's designs. Informed by the principles of the Bauhaus and the designer's revolutionary innovations in material, the simple, yet outstanding, design resonates just as much as it did over ninety years ago.
The Cesca Chair has a rare, almost innocuous, simplicity to its design — linearity balanced by subtle curves; wicker caning punctuated by a wooden frame; and a cantilevered form that seems to float in thin air. Coincidentally, the story of Cesca — a chair known for being just about everywhere — is one of radical design thinking.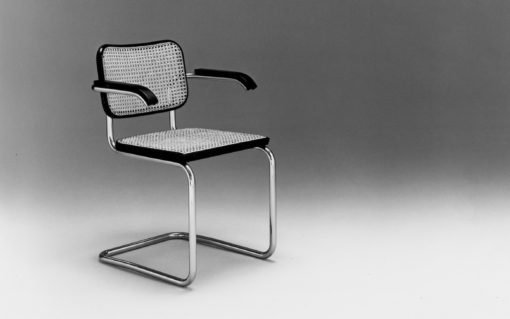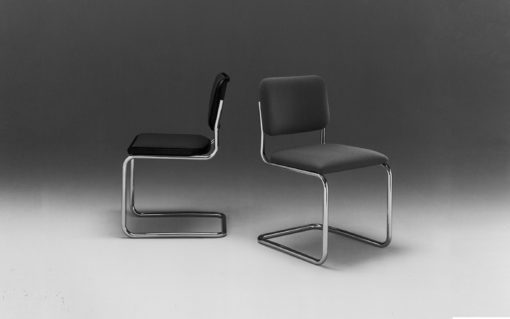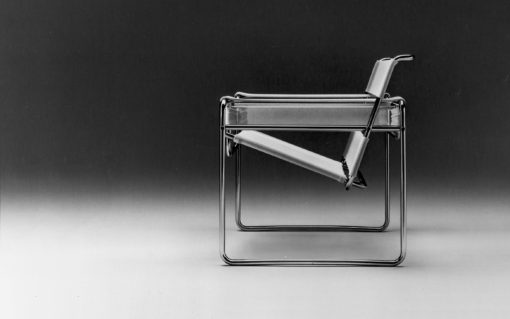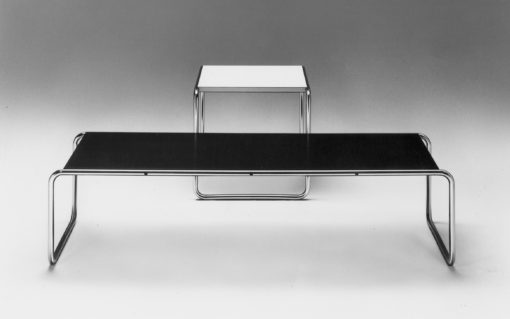 Born from the Bauhaus
Although Marcel Breuer created the Cesca Chair shortly after leaving the Bauhaus in 1928, it is inherently tied to the material innovation and design principles he formed at the German design school. In adherence to the institution's rationalist ideals, Breuer sought a material suitable for mass production that could also render an artful furniture form.

Equipped with functional design thinking and an innovative mindset, Breuer found inspiration in an unlikely place — the tubular steel construction of the bicycle he rode around Dessau. The material was lightweight, sturdy and malleable enough to create the Modernist furniture he envisioned. After iteration upon iteration, bending and welding tubular steel, Breuer arrived at the Wassily Chair and Laccio Table, both designed in 1925, followed by the Cesca Chair in 1928.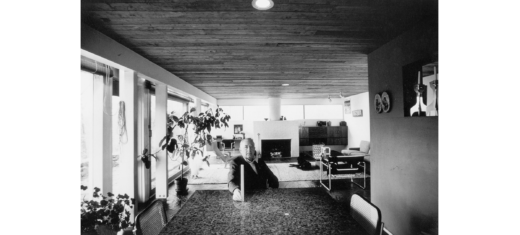 Marcel Breuer at his New Canaan, Connecticut home. Image by John Naar from the Knoll Archive.
Conceiving Cesca
"I already had the concept of spanning the seat with fabric in tension as a substitute for thick upholstery. I also wanted a frame that would be resilient and elastic [as well as] achieve transparency of forms to attain both visual and physical lightness," Breuer later commented on the development of his design. "Mass production and standardization had already made me interested in polished metal, in shiny and impeccable lines in space as new components for our interiors. I considered such polished and curved lines not only symbolic of our modern technology, but actually technology itself."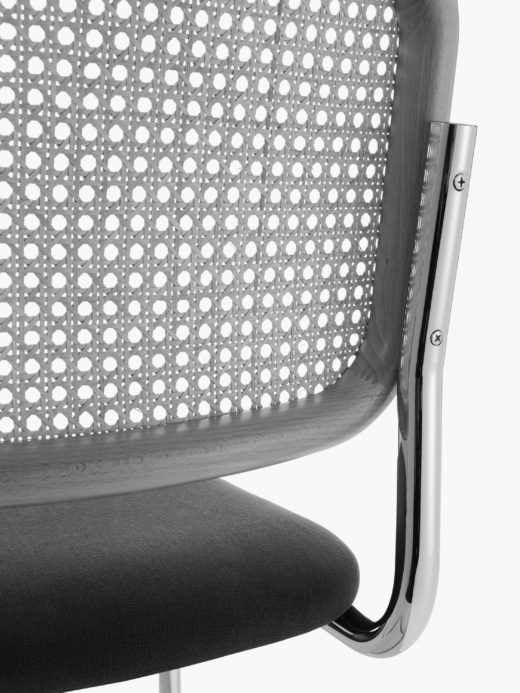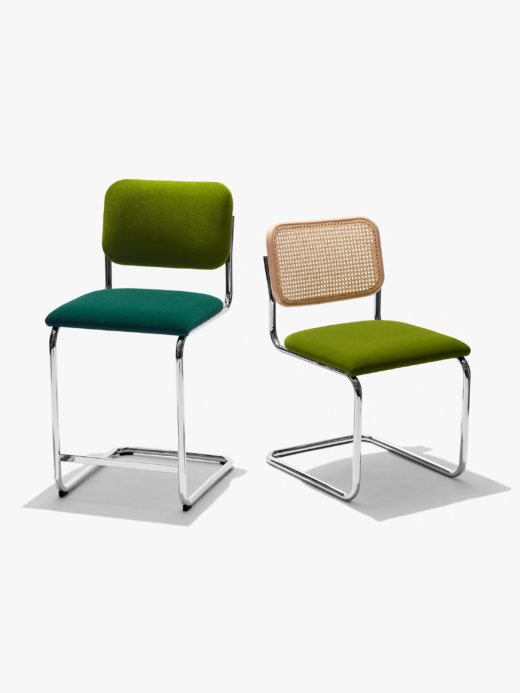 Originally known as the B32, the chair's revelatory use of material and simple form made it an international sensation—nothing like it existed at the time. "Breuer simply changed the course of 20th-century furniture," commented J. Steward Johnson, Curator of the Museum of Modern Art's Department of Architecture and Design leading up to the 1981 exhibition Marcel Breuer: Furniture and Interiors. "He is seminal. He started it all and made everything happen."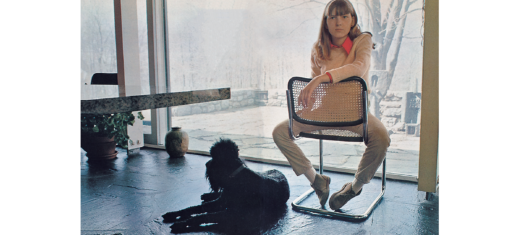 Francesca Breuer at the Breuer House in New Canaan, Connecticut. Image by John Naar from the Knoll Archive.
A Master of Modern
Breuer was a multitalented artist who regarded furniture as a necessary component of one's environment, deriving meaning from its application in a spatial whole. Consequently, in 1937, he followed his mentor — Bauhaus founder Walter Gropius — to Cambridge, Massachusetts to teach and practice architecture and design at Harvard University. In 1946, he moved to New York City to devote even more time to the trade, establishing his own practice and designing notable Modern and Brutalist works such as the United States Department of Housing and Development in Washington, D.C.; UNESCO Headquarters in Paris, France; St. Francis de Sales Church in Muskegon, Michigan; Whitney Museum of American Art in New York City; and his own residence in New Canaan, Connecticut.
In the early-1960s, the Modern Italian furniture manufacturer Gavina Group acquired the rights to the design. The company's founder and owner, Dino Gavina, decided to rename the chair "the Cesca" after Breuer's daughter, Francesca. And in 1968, Knoll acquired the Gavina Group and brought the designs of Breuer, as well as the many Italian Modernists represented by the company, to the forefront of popular taste.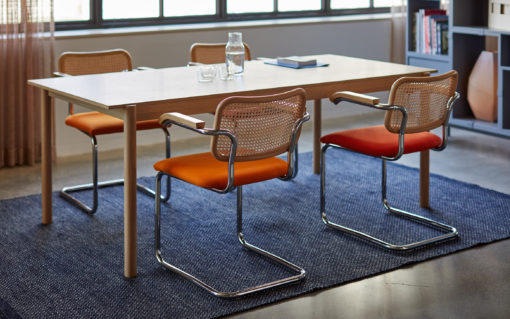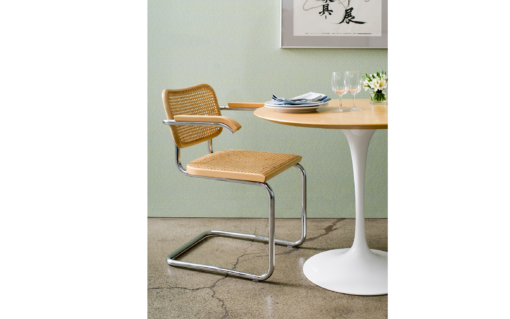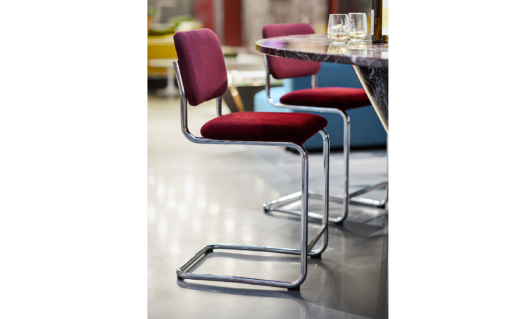 Over ninety years later, the Cesca Chair remains an icon of the Modern movement in its fusion of structure and ornament. Its design — defined by a simple cantilevered form as well as a graphic juxtaposition of industrial and natural materials — also proves to be effortlessly contemporary as the decades roll by. Today, Knoll is pleased to offer the Cesca Chair in split upholstery options as well as in bar and counter heights.