Along the Way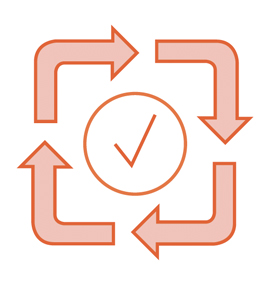 Manage Expectations
From the outset, you may get varying reactions from your team. Some workers may enjoy working remotely and will easily thrive, while others may struggle with staying productive or battling loneliness. Yost recommends that you let your staff know that together, you'll be learning how this can work—and that for this reason, the process could change moving forward. If this is a short-term situation, address the "why don't we do this all the time?" questions. Point out that this phase will allow you to explore how a remote structure could work long-term, and always acknowledge that it is a work in progress for everyone—and that's okay. As Roth notes, be sure to keep an open dialogue so your team knows that their input and ideas are welcome on this iterative process.
Roth also advises that managing expectations means being flexible and empathetic during the process. For example, it may take some time and experimentation for home-based workers to find a rhythm to the workday, particularly if they are managing children, pets, work-at-home spouses and other responsibilities. Distractions may need to be forgiven rather than managed in some cases, she adds.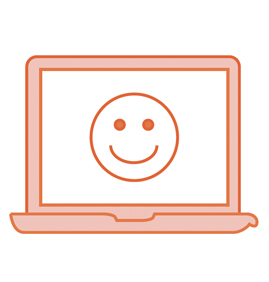 Use Familiar Tools
As you and your team adapt to remote work and a new check-in process, it's helpful to keep some workflow aspects unchanged. For example, if you already use a tool like Zoom, Skype, or Google Meet, don't try to switch it up while you're adapting to a new remote work structure. Instead, leverage the tech that the team is familiar with, whether it's a popular project management app like Asana, a collaborative tool like Slack, or even a simple shared Google sheet. Lister suggests that whatever tools your team is using, encourage them to make use of all of the tool's capabilities, such as virtual commenting boxes during group calls or presentations. This can increase team engagement from afar.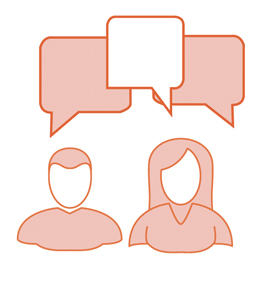 Communicate, Communicate—and Communicate Again
Amidst changes to place and space, the heart of managerial success lies in communication. This is especially true when the move to offsite work was unexpected. Lister notes that when managing remote workers, it's important to communicate more, not less—whether it's by email, text, or jumping on a quick video call. Yost echoes the importance of regular check-ins to review priorities, brainstorm, reprioritize, and/ or update your team.
Remember, increased communication doesn't mean you are micromanaging; rather, these processes are the replacement for in-person dialogue since you are no longer face-to-face. And since we all learn and process information differently, multiple forms of communications are beneficial, as they offer a variety of opportunities for people to take in messages and express themselves.
For example, your team might decide to text quick updates, email more in-depth questions, and jump on a Zoom call when you need to feel more connected. Each platform gives a different experience for staying connected, and each staff member may have a preferred tool. For example, some people are shy about on-camera video calls but can let their sense of humor shine on Slack, explains Knoll's Roth. These different media give people a chance to "speak up" and "share" in the ways they feel comfortable, and can showcase the different personality types that make your team unique, she added.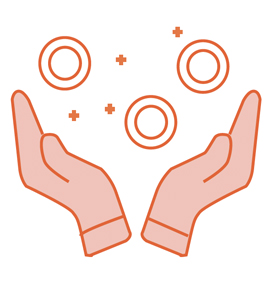 Trust Your Team
Delegate assignments just as you would if you were all in the same location. When you are in virtual meetings, make sure there are leaders assigned to specific tasks and that everyone is clear about who owns what task. As Lister notes, managing when you can't see your team can be a challenge for some leaders—but you need to trust that your people are, in fact, working. Everyone works differently, especially in remote settings and when blending "work and life" in the same space. But when you combine accountability with breathing space, you'll give your team the opportunity to thrive.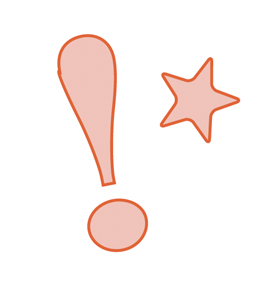 Foster Team Spirit
Be positive! In fact, aim to have fun at the same level as would take place if you were in the office together. If you are having a virtual staff meeting, invite the team to chime into the conversation or use emojis to express their personalities. With video calls, invite staff to adopt "virtual backgrounds" that show a favorite location they've visited or a place on their bucket list; you can begin your weekly all-staff video calls by guessing "where" each employee is.
Socializing is important, and your team may be missing the camaraderie of a shared workplace. If it fits your company culture, encourage them to find each other on Instagram or Facebook, and to group-text silly memes or GIFs for a healthy dose of daily humor. Spend the first few minutes of team calls chatting about family, pets, hobbies, or other non-work topics that you'd normally share during an in-office coffee run. If you recognize birthdays in the office, try a Zoom-based cupcake break; or, after a successful week of accomplishments, have the team sign on with their beverage of choice in hand for a Friday afternoon happy hour! You might even invite them to "bring" kids and pets to the meet-up.