Features
Anni Albers at the Tate Modern
A retrospective of the KnollTextiles designer charts Alber's pivotal contribution to modern art and design
One of the most influential textile designers of the last century and a leader of the modern weaving movement, Anni Albers combined the ancient craft of hand-weaving with the language of modern art. A student of the Bauhaus and Black Mountain College, Albers turned the flat canvases of Paul Klee and her husband, Josef Albers, into masterful, living weaves. In 1949, The Museum of Modern Art mounted a one-woman show featuring Albers' designs which ultimately confirmed her standing as one of the great American textile designers.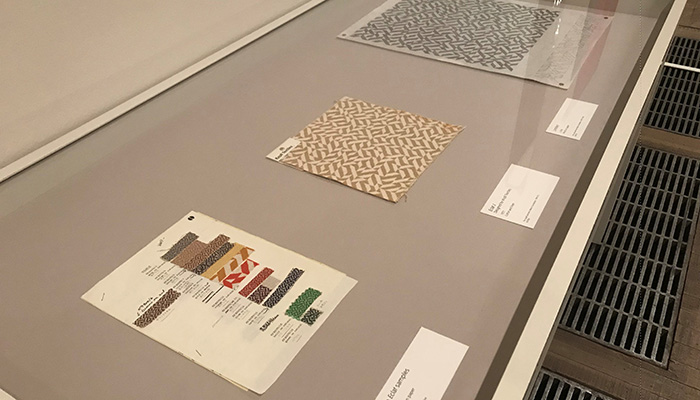 A notebook page of Anni Albers' original Eclat designs from the KnollTextiles Archive.
In 1951, Florence Knoll invited Albers to collaborate with the KnollTextiles department. This initial contact would lead to a 30 year relationship through which Albers would bring her stylistic innovation to Knoll, helping to direct and define the company's ever-evolving identity. Introduced in 1976 and her best known pattern, Eclat, exemplifies Albers' design philosophy — to ground designs in order, but not in an overly apparent manner.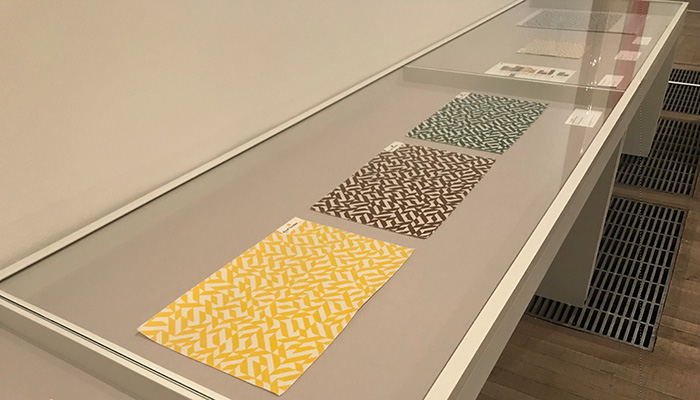 Large samples of Eclat weave.
Over fifty years since her last major exhibition, the Tate Modern in London has cast a strong spotlight on the artist's creative process and engagement with art, architecture and design. The exhibition features small-scale pictorial weavings to large wall-hangings and textiles she designed for mass production like those she designed for Knoll. Her later prints and drawings are also on on exhibit.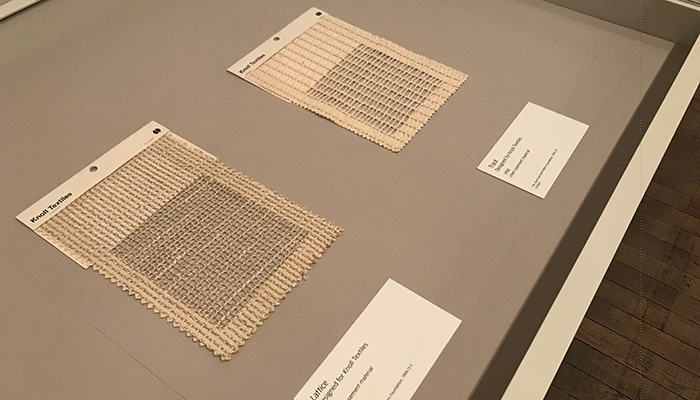 Archival samples of Lattice and Track from the KnollTextiles Archive.
The exhibit is on display until the 27 of January, where it will then travel to Dusseldorf and be on display at the Kunstsammlung Nordrhein-Westfalen.