The Woodland Home of George Marrone
An impressive collection of Knoll classics beloved by the owner's Bulldogs
George A. Marrone is a private homeowner. Over the years, he has decorated his home in Wilmington, Delaware with an impressive collection of Knoll furniture. While he certainly enjoys the pieces in the space he has cultivated, it is clear to us that their most enthusiastic fans are Sophie and Sasha, his two Olde English Bulldogs.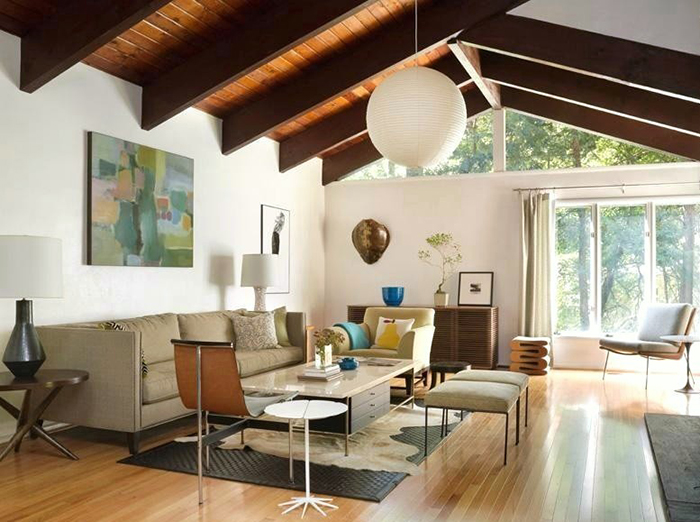 Photograph by Gridley + Graves Photographers
Mr. Marrone, never a designer by trade, is nonetheless considered about the well-loved space where he spends his free time, and he has an eye for details.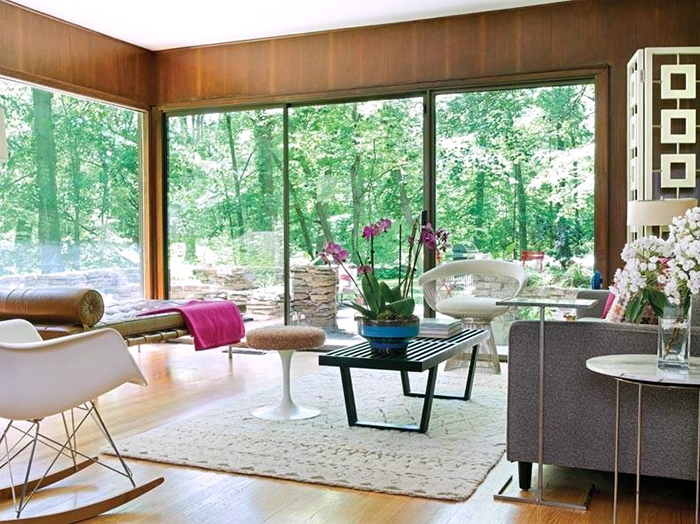 Photograph by Gridley + Graves Photographers
His account of the house's development over the years reveals a deep interest in architecture and interiors:
"I have always felt inspired by interiors and architecture. Healthcare has been my calling but I am a firm believer in the sense of well-being our homes provide us and the spaces we live our lives in. This house is an artist-built, mid-century modern building with post-and-beam construction, and it inspires me each day. The home is set along a creek, surrounded by woods and gardens with wonderful views from every room. I wanted to soften the strong geometric lines of the split-open layout with interiors that were warm and organic, tailored yet livable. The space was a bit raw, rough and dated when we discovered it, and I envisioned an elegant retreat for our young family to live and entertain in while enjoying the beautiful surroundings. The unique architecture and captivating landscape inspired our design. As a fervent collector of art and furniture, a mix of vintage and modern pieces were chosen, punctuated by iconic Knoll classics. Color, texture and whimsy keep the curated spaces warm and inviting. When guests stay with us, they say they feel right at home. For me, that is the best compliment one can receive. Our two Olde English Bulldogs, Sophie and Sasha, were only puppies when we found the house four years earlier. They enjoy our home as much as we do and can usually be found snoozing on the Barcelona Couch in the afternoon sun or snuggling together on Saarinen's Womb chair."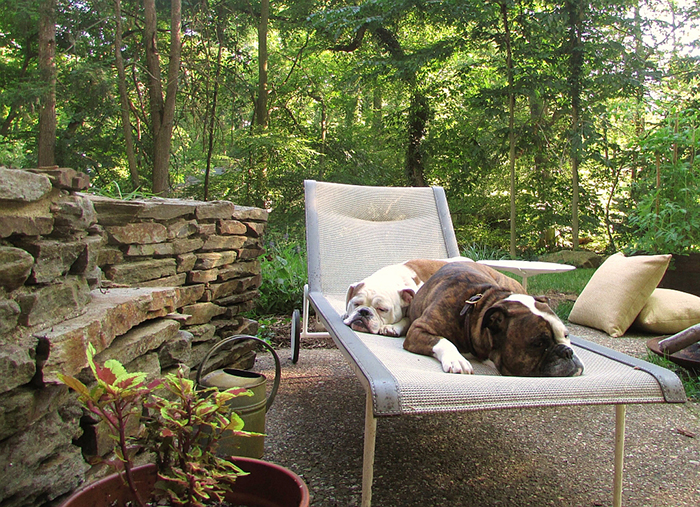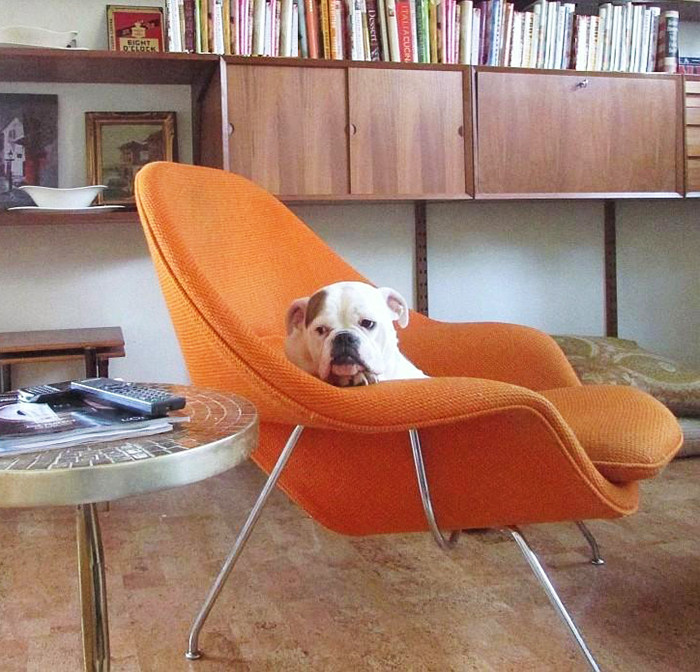 Photographs courtesy of George A. Marrone