Past Is Present at Hudson House
A Federalist-style home nods to its city's maritime heritage
In Hudson, New York, the former whaling town, a Federal-style townhouse proves that eighteenth-century bones can support a modern sensibility. Purchased by an art dealer, the building's first floor now houses a gallery and design shop, The Gilded Owl, while the second floor remains residential. The conversion, undertaken beautifully by OMAS:WORKS, retains the mortise-and-tenon structure's hewn columns, exposed brick and plaster walls.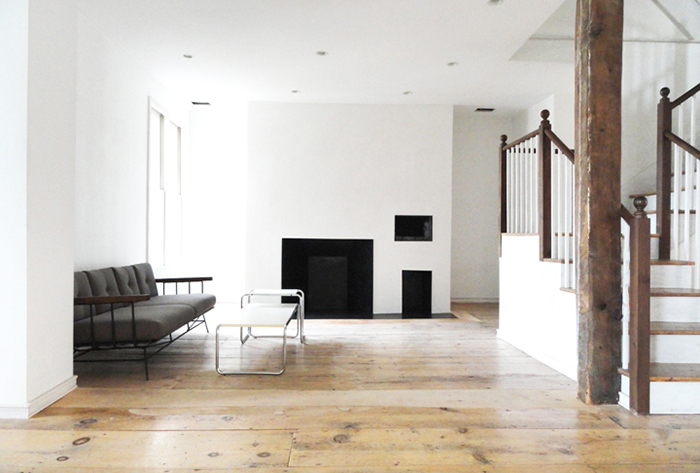 Photograph by Julie Muehleisen.
The renovation honors Hudson's maritime heritage quite literally; Carl Muehleisen, lead architect at OMAS:WORKS, used ship anatomy as a reference point. The crow's nest, gang-plank, sails and main hold are adapted and become loft, hallway, partition and living room, respectively. The original floorboards, well worn with burls, nails and scars, testify to their age.
According to Muehleisen, the space provides the perfect setting for the live-in showroom: "We felt that warm details, like the raw plaster walls and linen sails, provided a suitable backdrop for the curated collection of modern furniture."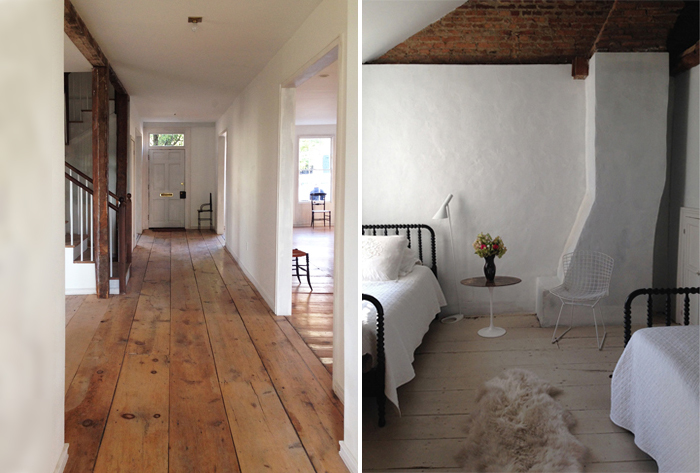 Photograph by Julie Muehleisen.
"The owners filled the lower level with hand-selected pieces, like Marcel Breuer's Laccio Coffee and Side Tables." Above, a powder-coated white Bertoia Side Chair is sits adjacent to a Saarinen Side Table with a walnut top, a small-scale echo of the interior's nautical play of white on natural wood.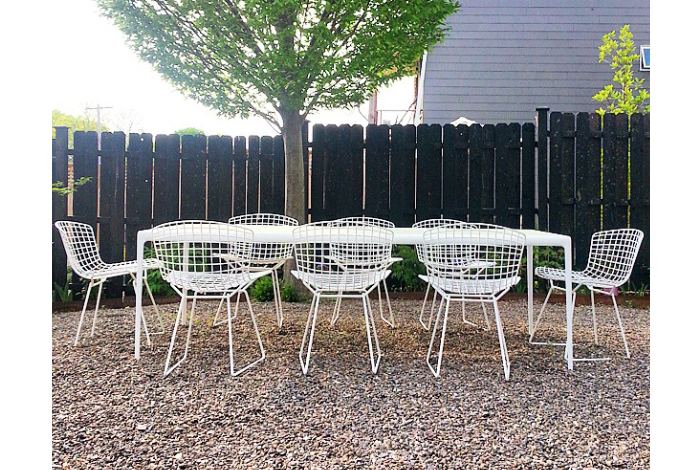 Photograph by Andy Goldsborough.
"Outside, a 1966 Dining Table by Richard Schultz and Bertoia Side Chairs provide a locus for gathering for family and friends through out the summer," Muehleisen concludes.
Project Credits:
Design: OMAS:WORKS
Interior Design: Andy Goldsborough
All photographs are courtesy of OMAS:WORKS.