Features
Los Angeles Home Design Shop Continues to Call the Press' Attention
Town&Country
and the
Los Angeles Times
print newspaper illustrate the Shop's bold vision
Landing a spot in Town&Country and the Los Angeles Times print newspaper, the momentum continues for the new Los Angeles Home Design Shop. Featured on their website, Town&Country is calling the company's second Home Design Shop, "Los Angele's most exciting new design destination." Meanwhile, the Los Angeles Times spoke about the shop as a, "Modern and classic mix-and-match." Blending iconic Knoll designs with contemporary finishes in a space that pays tribute to one of Knoll International's former presidents, Yves Vidal, the Shop captures the spirit of total design.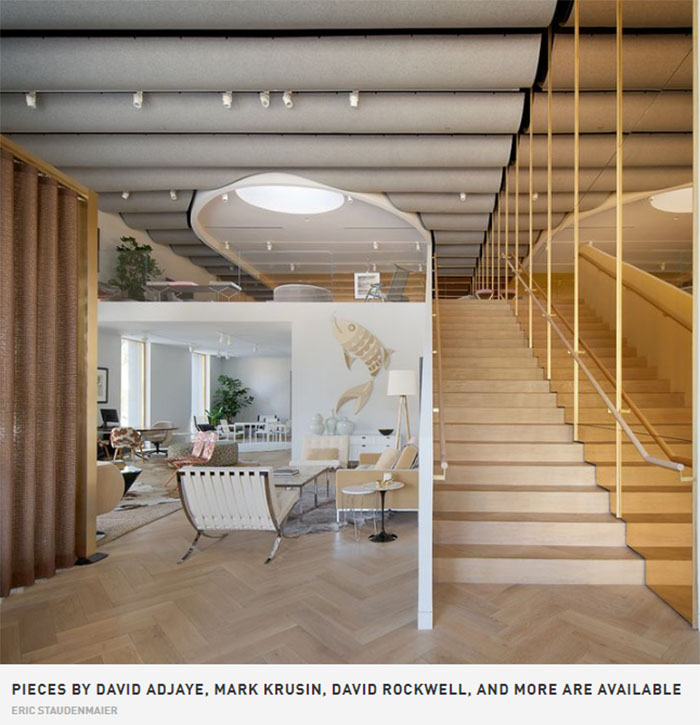 Focusing on the space, Town&Country astutely ties what Vidal's York Castle did for contemporary furniture to how the Home Design Shop forces visitors to reimagine modern living. In a bold gesture, Vidal, in the 1960's, placed modern designs that were successful in America in a European context, mixing the straight lines and simple shapes with traditional European architecture. Such a move gained popularity and demonstrated how furniture could coexist with Europe's past architectural style. Similar to the way Vidal's York Castle showed the world what was possible with modern furniture, Mark Lee's design, full of Moorish arches and grey terazzo, sets the stage to, once again, push the boundaries of what it means to be Modern.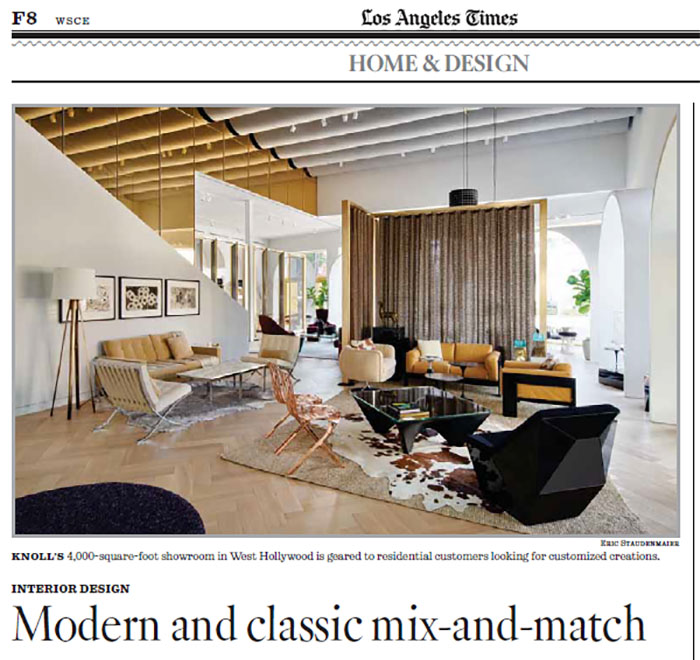 Similarly, the The Los Angeles Times noted how, "everything old feels new again." Such a reaction is a product of pairing well-known designs like the Barcelona Chair with unexpected upholstery such as cotton duck fabric. The Los Angeles Times also echoed Benjamin Pardo's, Knoll director of design, highlighting how the L.A. shop experience is designed to deliver a bold vision by offering unsurpassed customization.
Other publications have also chosen to features the new Los Angeles Home Design Shop. Those include, Freshome, InteriorDesign Article, Trend Hunter, and Uncover LA.