Around the Knoll Archive: Richard Schultz Outdoor
Knoll Goes Casual

The Knoll Leisure Collection — it's now known as The 1966 Collection — is the result of extensive research and anti-corrosion testing and of course impeccable design. The original press release begins:

Knoll determined to invade the casual furniture market only if they could:
- offer a collection that was consonant with their present furniture and up to those design standards.
- produce furnitrue that would look equally appropriate indoors or out.
- make the furniture as wear and maintenance free as the latest, most durable materials would allow.

The need for such a casual, indoor-outdoor collection has long been a subject of discussion in the trade - and among customers long accustomed but not resigned, to puddle-collecting, joint-rusting, hot-seat upholstered products which comprise the bulk of such furniture. The Knoll pieces are cool to sit on, won't collect rain, dry rapidly after rain or dew and recommend themselves to outdoor corrosion is a constant problem, And where indoor-outdoor living overlaps, the designs are especially appropriate.

Scroll through highlights from our Archive featuring Richard Schultz's timeless outdoor collection and read the rest of the original 1966 press release below.

Designer Richard Schultz with The 1966 Collection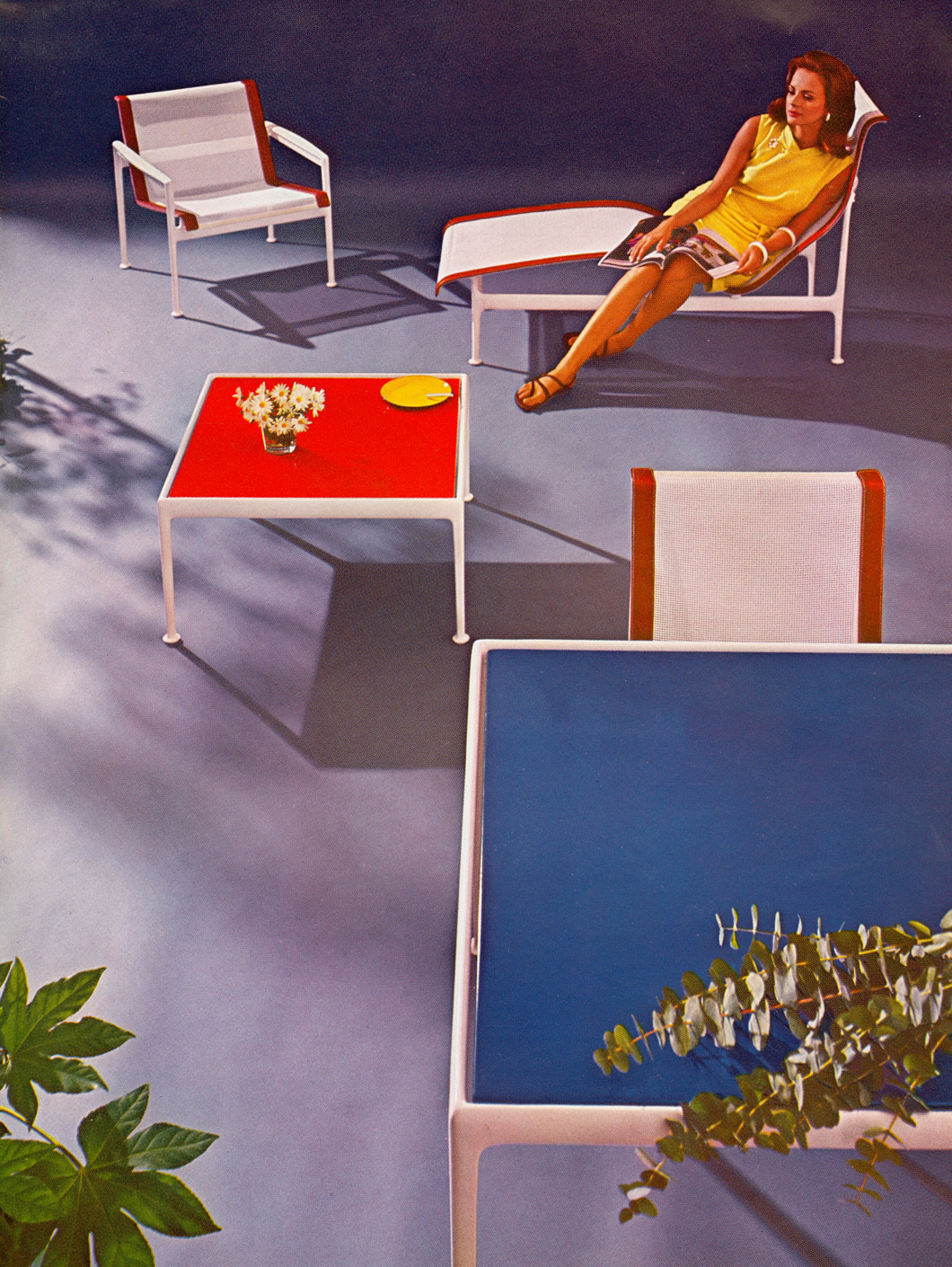 The 1966 Collection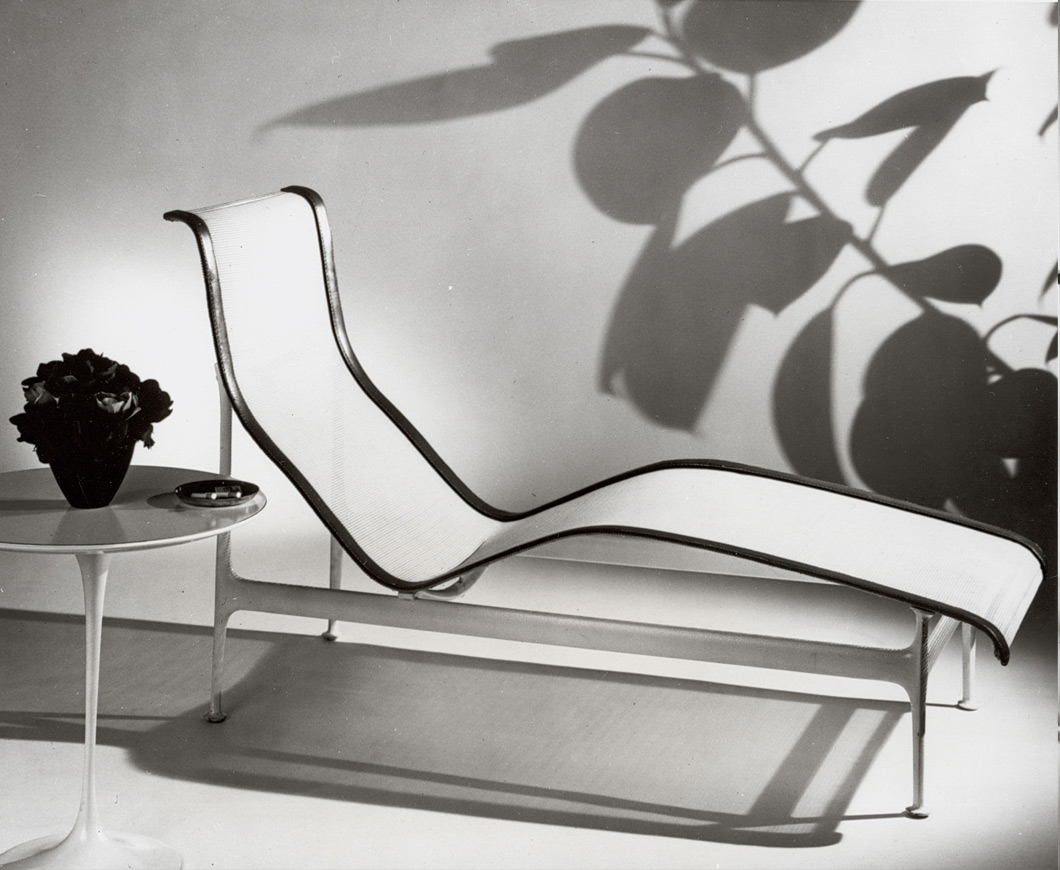 Contour Chaise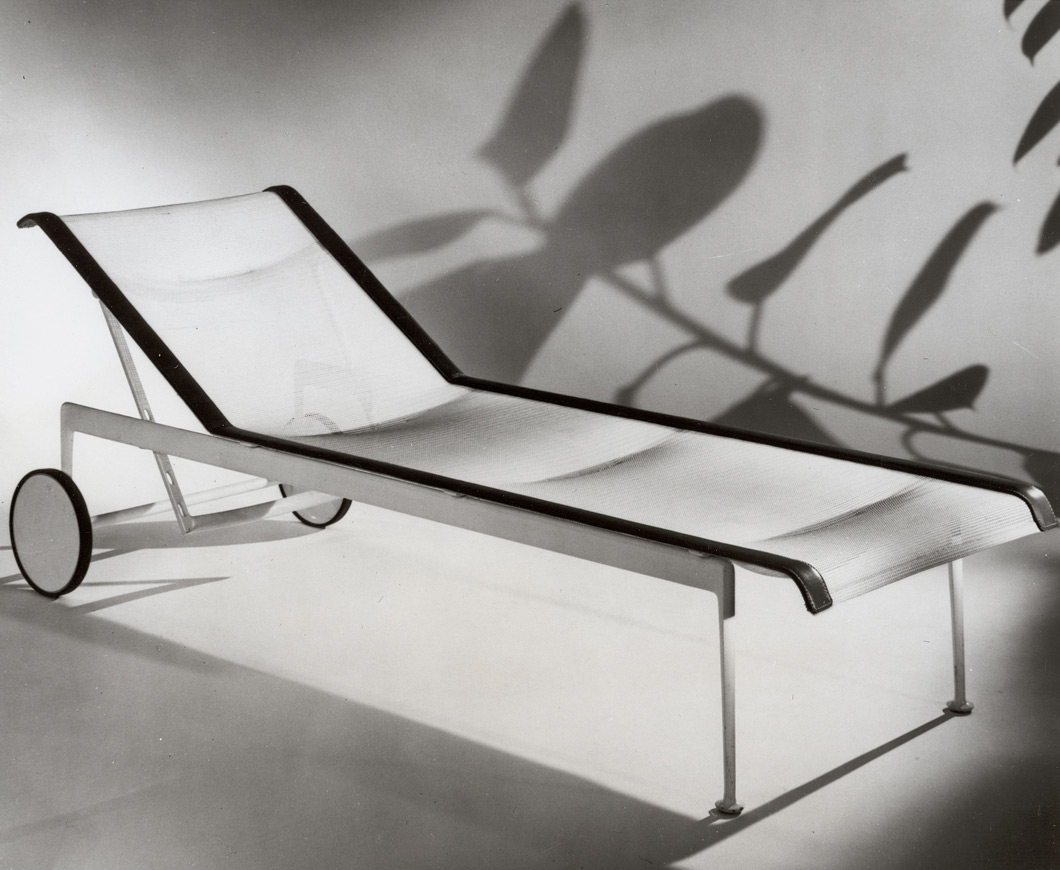 Adjustable Lounge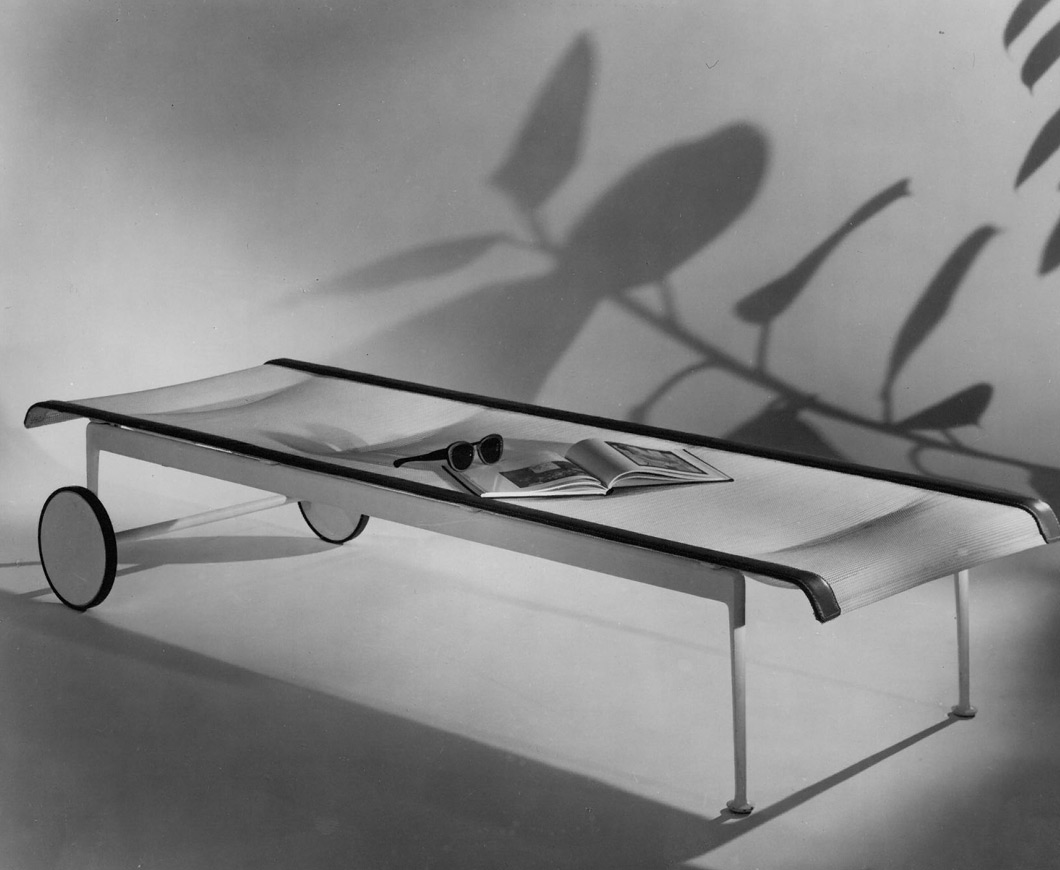 Adjustable Lounge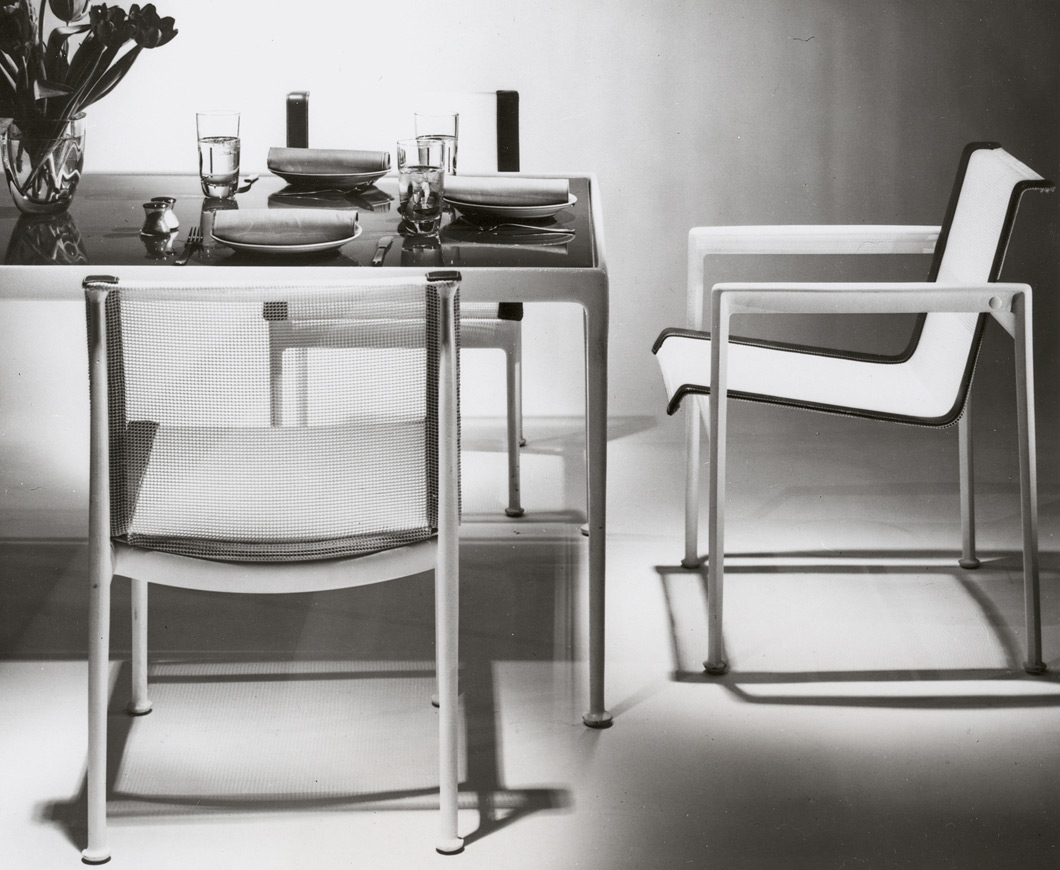 Dining Table with Arm Chair and Armless Chairs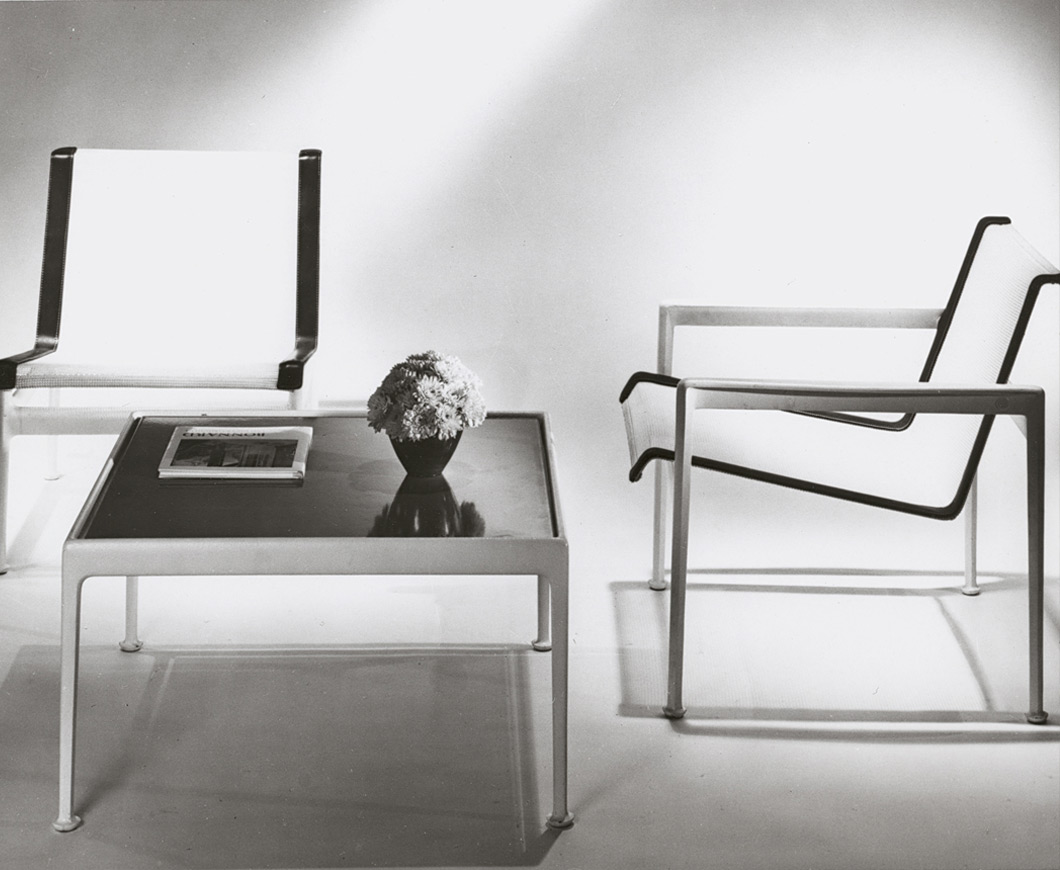 Coffee Table with Lounge Chairs


1966 Press Release