Features
Contract Magazine Features Knoll Ollo
Light task chair noted for supportive and seamless design
Contract magazine, the leading publication for commercial interior design and architecture, featured Ollo in its October 2019 Emerging Talents issue. In its editorial of notable new solutions suited for education environments, the outlet highlighted the light task chair designed by Glen Oliver Loew.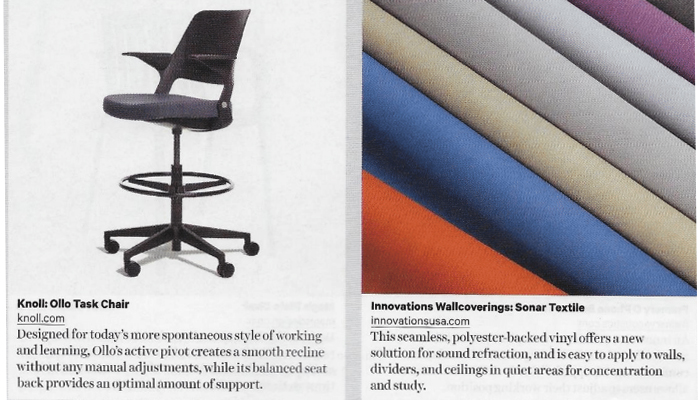 Of the chair, Contract writes, "Designed for today's more spontaneous style of working and learning, Ollo's active pivot creates a smooth recline without any manual adjustments, while its balanced seat back provides an additional amount of support."
Introduced by Knoll in April 2019, Ollo provides comfort in a variety of settings, whether planned or impromptu, and accommodates an array of postures without the many adjustments of a typical task chair.