Features
Contract Celebrates Knoll Rockwell Unscripted™ Designer, David Rockwell
Rockwell is the Magazine's first-ever Visionary Award recipient
Contract magazine has awarded its Visionary Award to David Rockwell for his lifelong contribution to architecture and design. Rockwell is celebrated for the transformative nature of his design. Writing in the Magazine's January 2020 issue, Belinda Lanks notes, "as much as New York has influenced him, he has shaped the urban landscape through everything from theaters and eateries to schools and playgrounds." Rockwell has over his career transformed over 400 spaces ranging from theaters to hotels.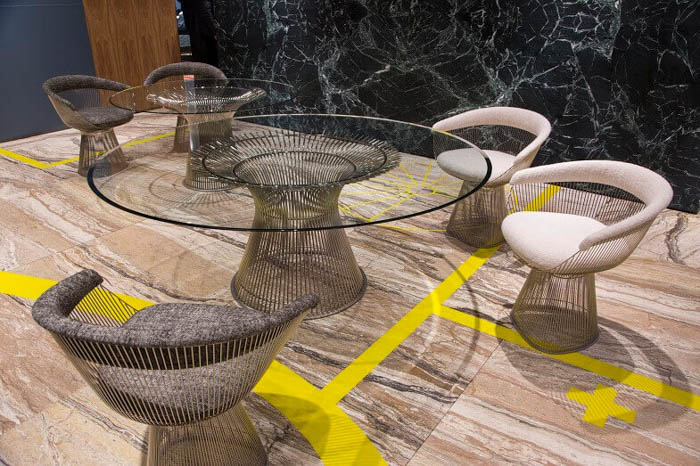 The Rockwell Unscripted™ collection, launched in 2016, was Rockwell's first foray into workplace furniture. The over 30 pieces of the collection represent the confluence of Rockwell's experience in design for hospitality and public spaces and theater. With pieces ranging from Rockwell Unscripted Steps to the Rockwell Unscripted Creative Wall, the eclectic array of furniture and architectural elements accommodates the dynamic needs of a contemporary workplace, enabling users to easily change layouts depending on the activities of the day. "I think more and more creative connections are happening in between meetings, while sitting and working on your own and with a group," Rockwell explains.
Cntract magazine is a leading publication for commercial interior design and architecture. It aims to highlight emerging trends and outstanding design in commercial interior design spaces. The magazine publishes monthly.