David Kohn Architects in Barcelona

"I love Florence Knoll's pieces in particular because they combine qualities: they have strong form but are delicate, they are timeless without being monumental, and they are at home in public settings whilst retaining traces of domesticity. They are just well judged by someone with a very good eye."
London-based Architect David Kohn describes his latest, award-winning interior:
Carrer Avinyó 37 is a piano nobile apartment in the Gothic Quarter of Barcelona. The apartment is situated on the corner of a significant local crossroads. Like the Flatiron Building in New York, where Broadway cuts diagonally across the city grid, the apartment building has a distinctive triangular form that is echoed in the adjacent public space, Plaça George Orwell. A primary design move in the apartment's refurbishment was to take advantage of this special situation by removing all of the interior cross walls to create one large corner room.
The apartment will be the holiday home of two brothers who grew up in Barcelona. The new mosaic floor of the apartment is decorated with a triangular pattern that matches the geometry of the plan. The tile pattern is graded in colour from green at one end of the apartment to red at the other to differentiate the brothers' private spaces. The encaustic tiles were manufactured by Mosaics Martí, suppliers of tiles to Antoni Gaudí.
Bedrooms were created inside large pieces of furniture that have the appearance of small buildings — the city beyond the apartment walls is mirrored by a diminutive city within. The high-level library becomes balconies that connect each bedroom to their en-suite bathrooms. A large, specially-designed dining table stands at the street corner where the red and green tiles mix as an invitation for gatherings of friends and family.
Carrer Avinyó was named INSIDE World Interior of the Year at the 2013 World Architecture Festival, and the practice is shortlisted for Building Design magazine's 'Interior Architect of the Year 2013.'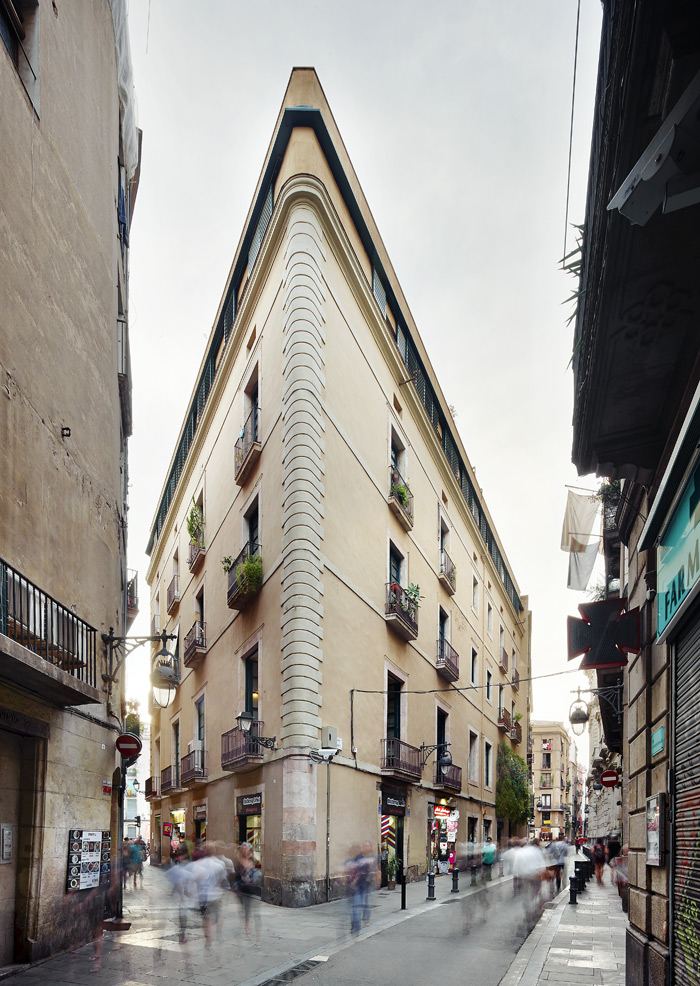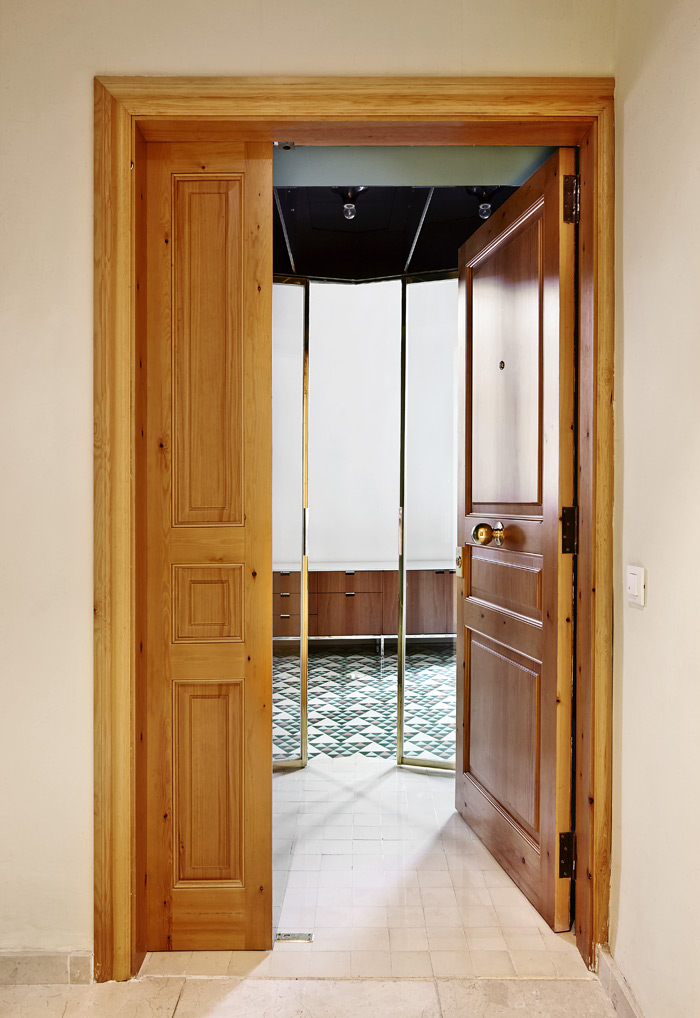 A Florence Knoll Credenza just beyond the entry.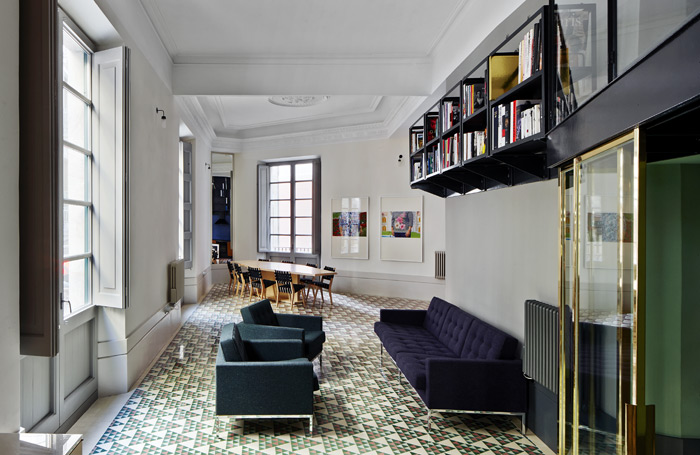 Florence Knoll-designed Sofa and Lounge Chairs as well as Jens Risom-designed Dining Chairs comprise the furniture in the apartment. A dining table, reminiscent of Florence knolls iconic boat shaped conference table, completes the furnishings in the apartment's main space.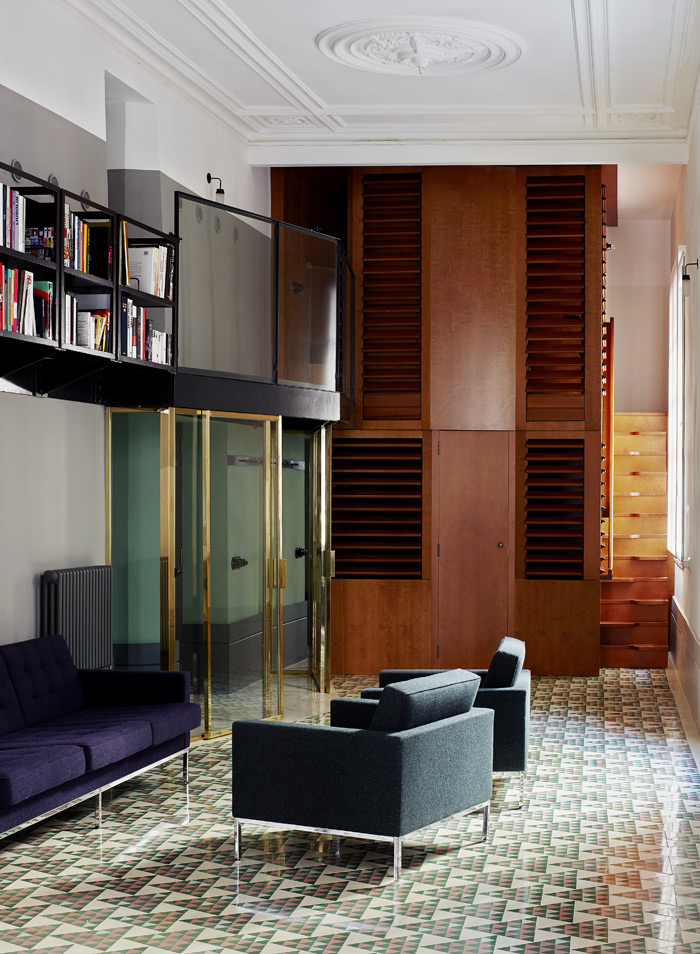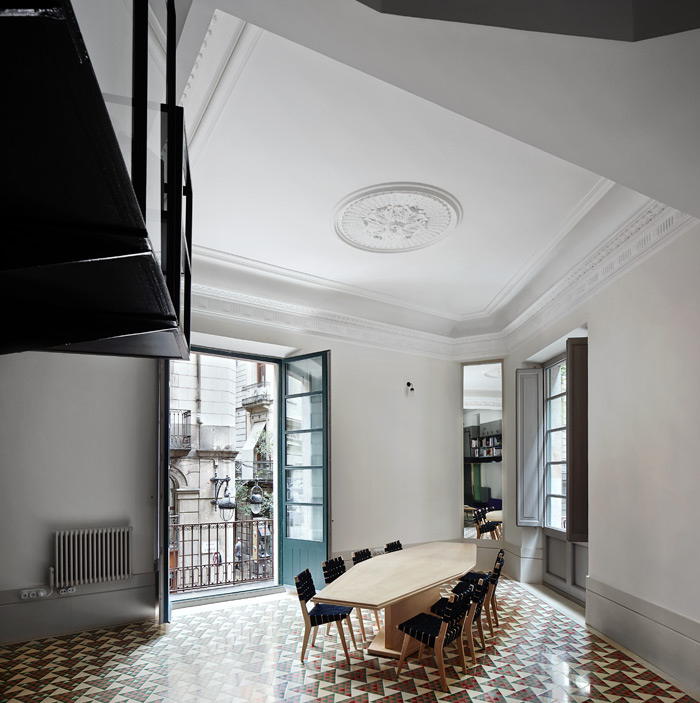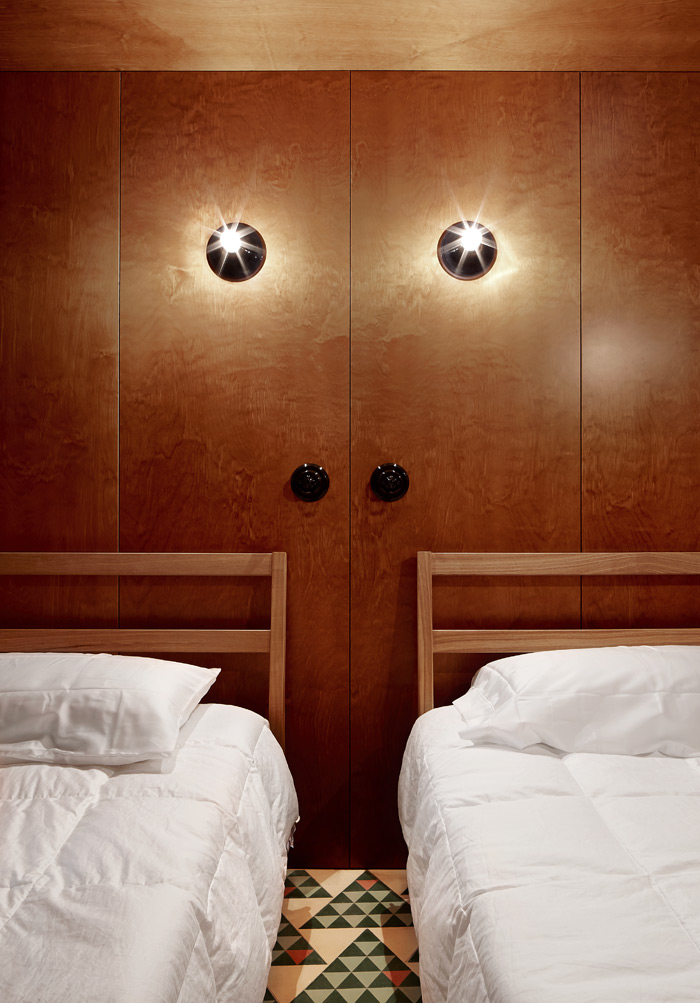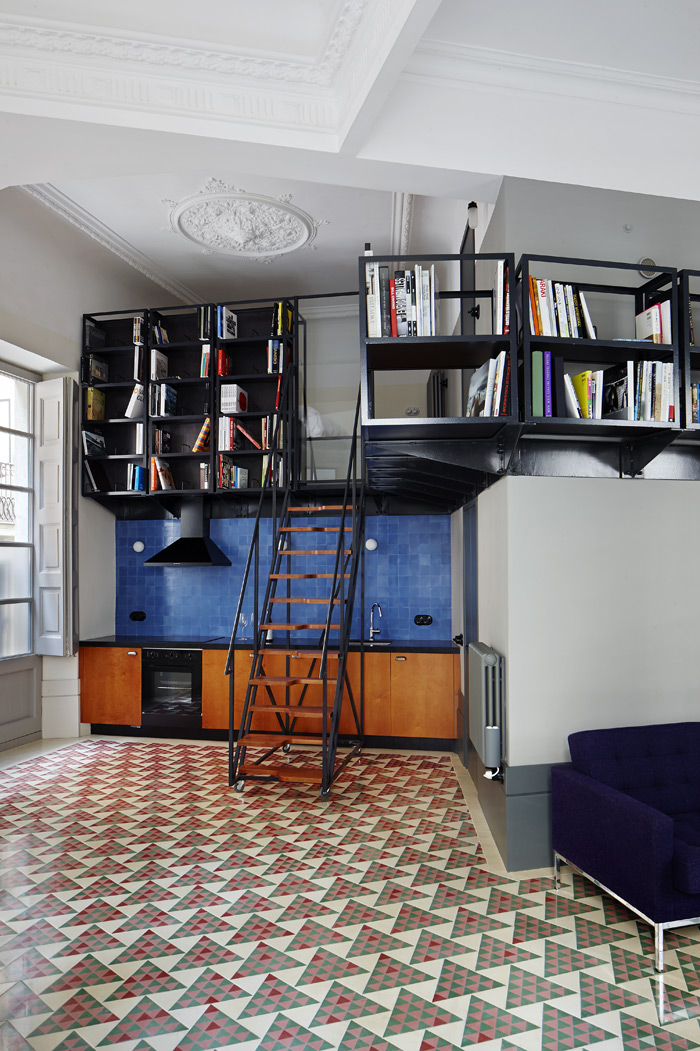 Photographs ©José Hevia Blach