Features
Knoll Los Angeles Home Design Shop Featured on Design Milk
The online magazine sits down with Knoll Design Director Benjamin Pardo and Anton Schneider from Johnston Marklee
Following the strong wave of press coverage, the Los Angeles Home Design Shop landed a spot on Design Milk's website. Having heard about the shop opening, Desing Milk, an online magazine dedicated to modern design, traveled to Los Angeles to see for themselves how Knoll chose to reimagine modern living. After experiencing the bold and exuberant nature of the Home Design shop, Design Milk wrote, "the showroom is that quintessentially Knoll mix of traditional and contemporary design that the brand has championed for decades."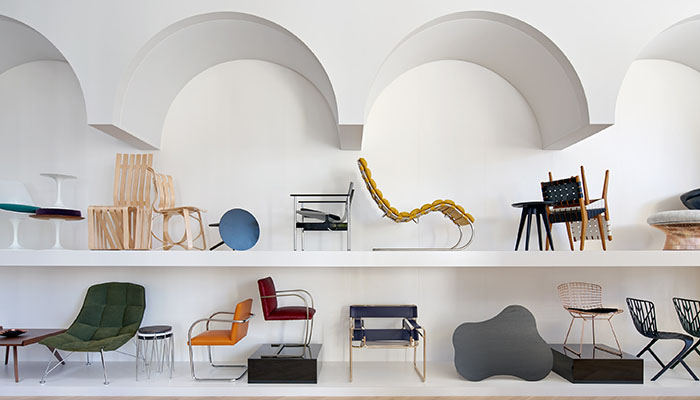 Design Milk also had a chance to catch up with Knoll Design Director, Benjamin Pardo and Anton Schneider from Johnston Marklee, the L.A.-based architecture firm that worked on the shop. In response to Design Milk's question on designing the store, Schneider responded, "In addition to Vidal's York Castle, the historic legacy of spaces for Knoll played an important role in treating the project as a chance to add to that history. The store is organized around a rich material palette reminiscent of Northern Italian architecture of the 1950's and 60's."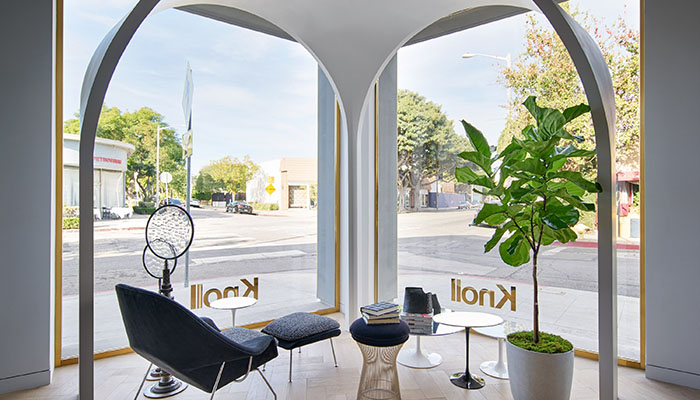 When asked about this season's theme and inspiration, Pardo commented, "The Shop captures the modern spirit of Knoll, focusing on creative lifestyle inspiration with a range of new materials and finishes, including rosso rubino marble, rose gold metallic, cavallini hair hide leather and curly shearling."
In addition to Design Milk, the L.A. Home Design Shop was featured in Il Foglio Del Mobile (IFDM), an international platform of furniture luxury and design; and Angeleno, a Los Angeles lifestyle magazine.