Features
Dorothy Cosonas, Director of KnollTextiles, Wins Two 2019 Interior Design Best of Year Awards
Interior Design
magazine honors Bespoke Wall and Knoll Luxe 10th Anniversary Collection
At the Interior Design Best of Year Awards ceremony, Dorothy Cosonas, Director of KnollTextiles, accepted two awards on behalf of KnollTextiles. Both designed by Cosonas, Bespoke Wall—a digitally printed, vinyl wallcovering featuring an ombre pattern custom-printed to the specifications of any project—won Best Contract Wallcovering and the Knoll Luxe 10th Anniversary Collection won Best Residential Fabric. Held at the Javits Center in New York City on December 6, the Interior Design Best of Year Awards honors the most significant design work of the year in addition to recognizing designers, architects and manufacturers across the globe.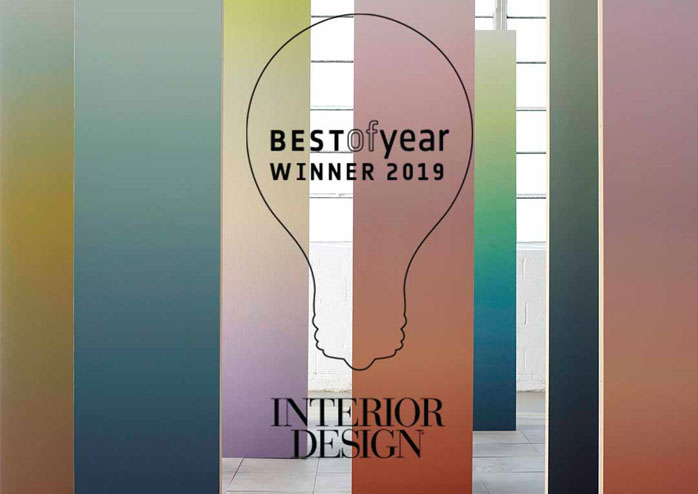 KnollTextiles introduced the Knoll Luxe 10th Anniversary Collection in January 2019, celebrating a decade of design innovation for the brand. Using the runway as her muse, Cosonas conceives Knoll Luxe collections as high fashion for the modern interior. Knoll Luxe collections combine hand workmanship with innovative technology and custom color palettes, indulging in the delights of alluring upholstery and drapery fabrics.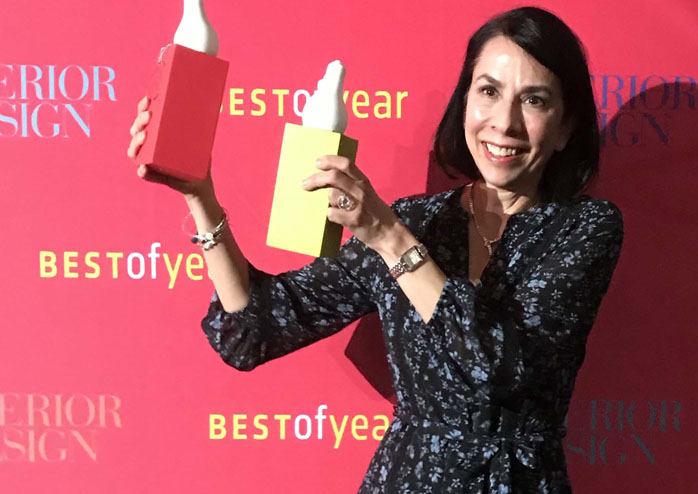 Dorothy Cosonas joined Knoll in 2005 as the Director of KnollTextiles. In 2008, she founded Knoll Luxe as the fashion forward luxury component of KnollTextiles where she contributes her own work as well as collaborations with fashion designers such as Proenza Schouler, Rodarte and Maria Cornejo.