Practical Magic: House Unimog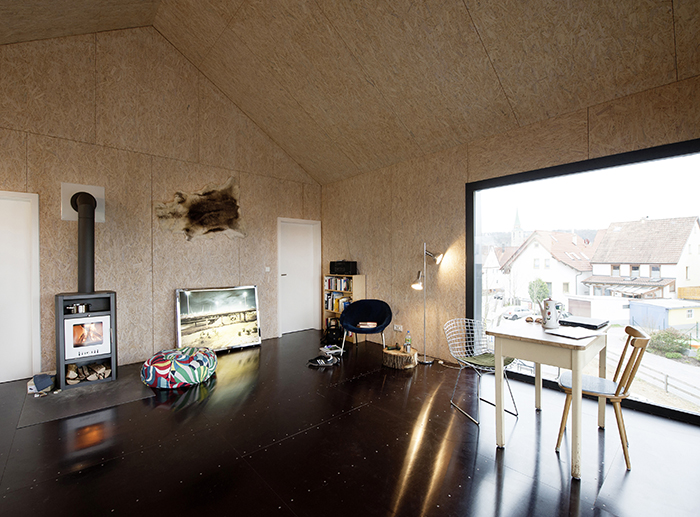 Photograph by Michael Schnabel
Here in the small town of Ammerbuch, Germany, a 1,291 square-foot home maximizes views and natural light to beautiful effect. At once modern and traditional, the understated design arose from a series of constraints. Besides the owner's slightly unusual request for both living space and a workshop to park his Unimog tractor, the architects also faced a tight budget and difficult building site: the property is poised between a busy street on one side and private farm buildings on the other.
The architects—Fabian Evers Architecture and Wezel Architektur—addressed both conditions by stacking the house over the workshop to minimize the building's footprint, and by orienting the house so that the the living spaces would face the rural landscape, away from the thoroughfare. The architects then opened the living areas with generous, nearly floor-to-ceiling windows, while keeping the side of the house that faces the busy street private.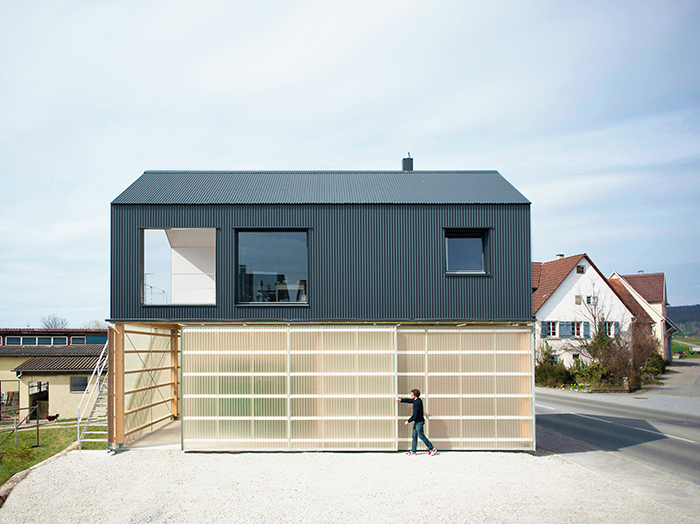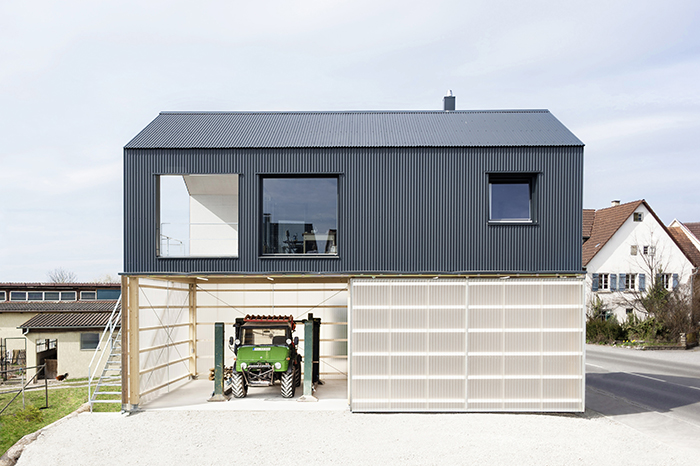 Photographs by Sebastian Berger
Inside, a Bertoia Side Chair with Lime seat upholstery shares the building's sculptural minimalism and adds to the space's sense of patio living. It joins a casually eclectic collection of living room furniture.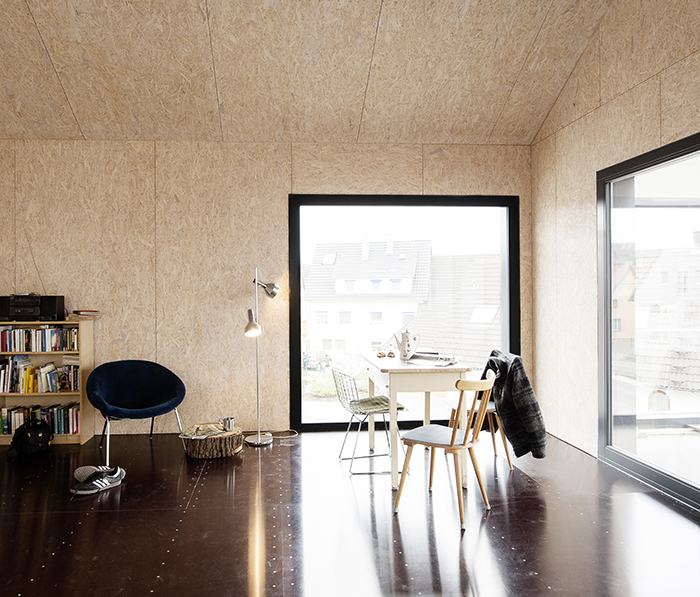 Photographs by Sebastian Berger
"The variation of the two different uses reflects itself through the façade," the architects explain. "The lower part of the workshop is clad with translucent polycarbonate elements. The workspace is filled with filtered natural light during the daytime, and turns at night into a light box which glows into the neighborhood...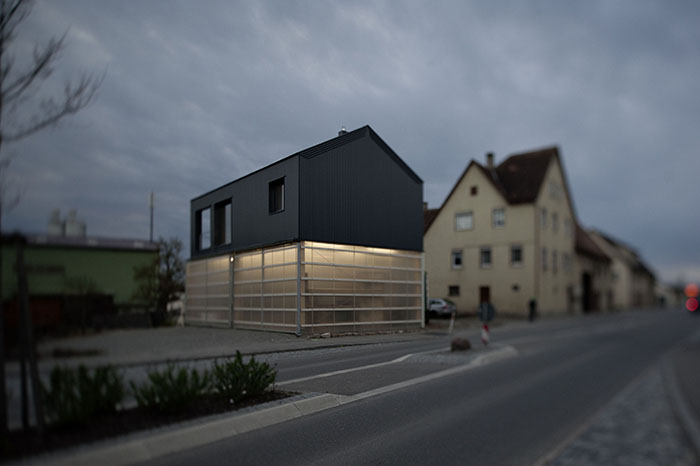 Photographs by Michael Schnabel
"The living space presents itself with its anthracite façade as a monolithic volume. Precisely set windows and a generous south-facing loggia enable beautiful views into the surrounding landscape....
Photograph by Michael Schnabel
"The chosen materials for the façade and inside of the building underlines the pragmatic and reduced design concept: a house which is located in the typology of a rational farmhouse or of a workshop, rather than a classical residential house."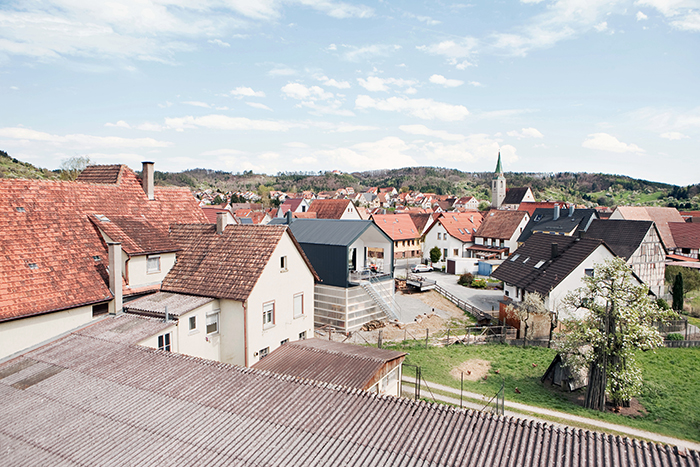 Photograph by Michael Schnabel
Project Credits:
Architects: Fabian Evers Architecture and Wezel Architektur
Engineer: Strobel Bilger Mildner Ingenieure