Features
ReGeneration by Knoll Listed in Gear Patrol's 15 Best Office Chairs of 2020
"The Generation line in particular, is a revelation."
For the fourth consecutive year, Gear Patrol named ReGeneration by Knoll as Best All-Around Office Chair and Best Value Office Chair. The online publication's yearly round-up compares office chairs based on ergonomics, price, style and features. Gear Patrol editor Will Price cited ReGeneration's responsiveness to user needs — adjusting to weight, posture and up to a 270-degree posture change — as the quality that allows the chair to stand out. Price also emphasized ReGeneration's 12-year warranty and numerous awards for sustainable design. Highlighted as the affordable update of Generation by Knoll, ReGeneration offers users comfort, customization and style at a reasonable price point.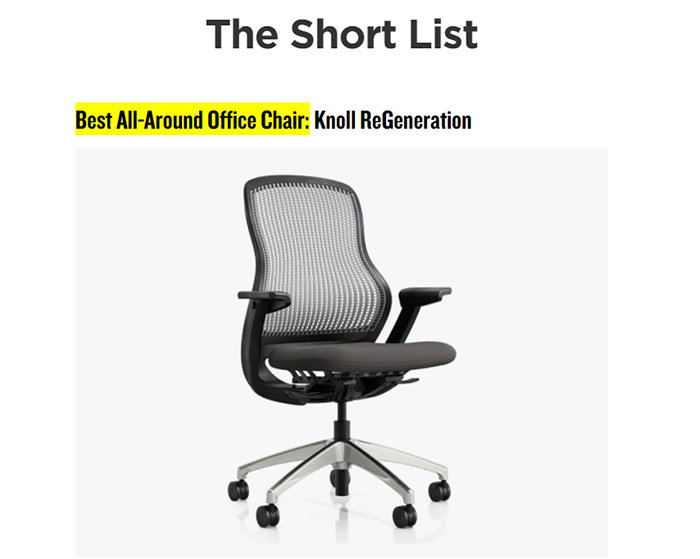 In addition, Gear Patrol featured Knoll as one of five Best Office Chair Brands. "Its office seating, the Generation line in particular, is a revelation. Ergonomic, good looking and sold at price points low and high, Knoll covers the spectrum of what you need now and in the future."
Gear Patrol is an award-winning digital, social and print publication that reaches nearly two million young, affluent users seeking inspiration for a life well lived. Independently published in New York, Gear Patrol editors, writers, and photographers produce a daily magazine of immersive stories, product-forward editorial, and reports from far flung places.