Features
Second Knoll-Sponsored Harvard Design Studio Publishes Work Environments: Glass Works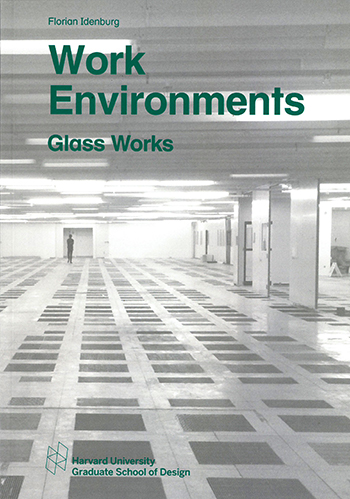 Harvard University's Graduate School of Design (GSD) has released Work Environments: Glass Works, a report from the second of three studios sponsored by Knoll that "examines, through research and design, the disruptive transformations that occur globally in environments where work takes place." The studios, the first of which took place in Spring 2014 and the second in Spring 2016, are led by Florian Idenberg, a founding partner of the architecture studio SO–IL.
For the second edition, the studio focused on two interrelated domains of work, the factory and the laboratory, at Corning Incorporated, an American manufacturer of glass and ceramics. Using the company and its history of invention as a case study, students explored the design of dedicated spaces of innovation within corporate structures.
The report presents six speculative projects by thirteen students that seek "to build on Corning's innovative legacy, exploring both the history of knowledge production as well as the notion of the 'mad scientist' to produce a series of speculations and provocations grounded in historical research, even while anticipating future transformations," writes Idenberg.
Benjamin Pardo, Knoll Director of Design, participated in the studio as a guest critic. "Glass Works offers a more pragmatic yet introspective object of study," he writes in the afterword of the report. "The six workplace planning scenarios presented all thoughtfully consider the Knoll point of view, originally pioneered by Florence Knoll."
The Spring 2016 publication, Glass Works, can be viewed here, while the Spring 2015 publication, Campus and Event, can be viewed here.