Features
Knoll Platner Featured in Archi-Living Recap of imm cologne 2020
Trends blend colorful and cozy with resimercial aesthetics.
Archi-Living recently featured Knoll Platner Dining Tables and Arm Chairs in an article exploring eight design trends of 2020 and contemporary living ideas based on imm cologne 2020. Imm cologne is an annual international furnishing fair in Cologne, Germany. The 2020 fair welcomed more than 128,000 visitors from January 14 to January 20.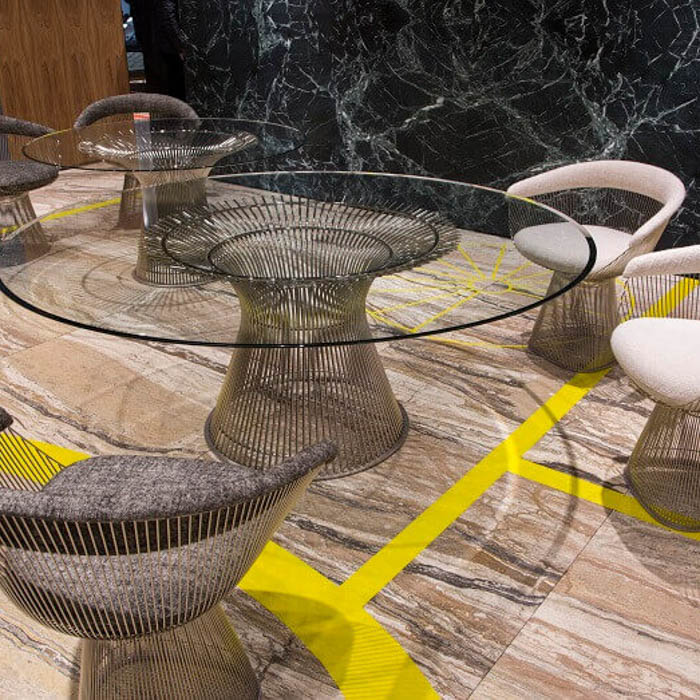 The article highlighted design trends ranging from "living in harmony with nature" to "indoor meets outdoor". It also noted two interior stylistic directions developing—one "prefers a reduced, simpler language of form with natural expression and materials" while the other direction calls for glamour that is refined, original and possesses charm. The Platner Dining Tables and Arm Chairs were featured in the "decorative as a statement" 2020 trend, Archi-Living writing that, "After clothing, living is today the number one way of expression…this makes every decorative element a statement."
Archi-Living is an online web portal by architects and designers, for architects and designers. The website covers content from products and materials, to garden landscaping.