Features
"Masters of Modern: Bauhaus Masters and Shu" Opens at Farnsworth House
Exhibition underscores strong ties between Florence Knoll, the Bauhaus and the Modern Movement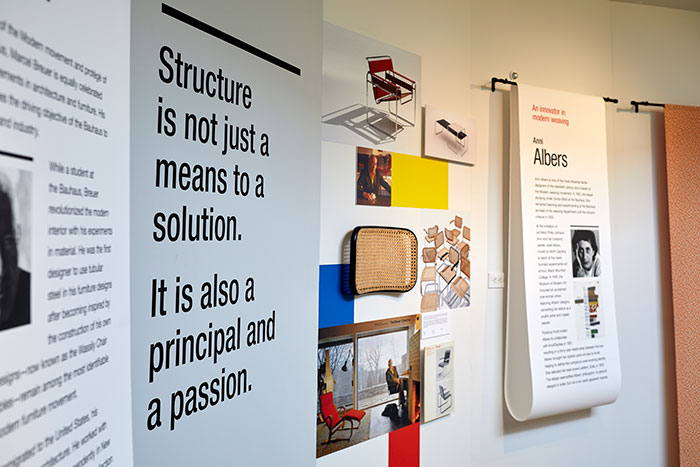 Conceived exclusively for The Farnsworth House by Knoll Inc., "Masters of Modern: Bauhaus Masters and Shu" — an exhibition in celebration of the Bauhaus centennial at the Barnsworth Gallery in Plano, IL — showcases Florence "Shu" Knoll's early years and her work with Mies van der Rohe. Throughout her career, Florence Knoll translated the Bauhaus idea of the total work of art to the American public and corporate world of the 1950's and 1960's. She helped define American Modernism and set a precedent for design that is holistic rather than object-focused. Four Knoll chairs are on display in addition to highlighting works by Walter Gropius, Marcel Breuer and Anni Albers.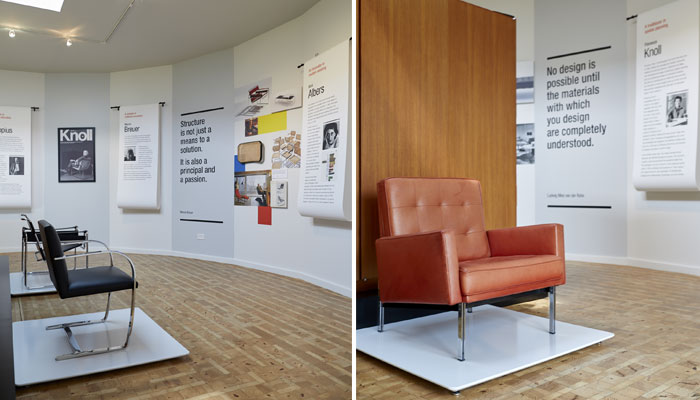 Benjamin Pardo, Knoll Design Director, commented, "The exhibition at Farnsworth House underscores the strong bond between Florence Knoll and the Modern Movement, while also celebrating 100 years of the Bauhaus and its enduring impact on the way we work and live."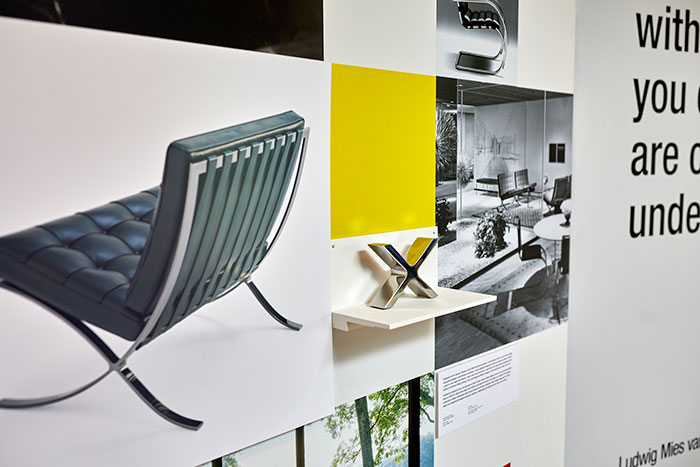 Designed by Mies van der Rohe in 1945 and constructed in 1951, the Farnsworth House is a vital part of Modern American architecture. The house is exemplary of both the International Style of architecture as well as the Modern movement's desire to juxtapose rational, streamlined design with the surrounding natural environment. Mies constructed this glass-box residence of "almost nothing" for Dr. Edith Farnsworth as a country retreat along the Fox River in Plano, IL. It continued to be a private residence for over fifty years until Landmarks Illinois and the National Trust for Historic Preservation purchased it in 2003.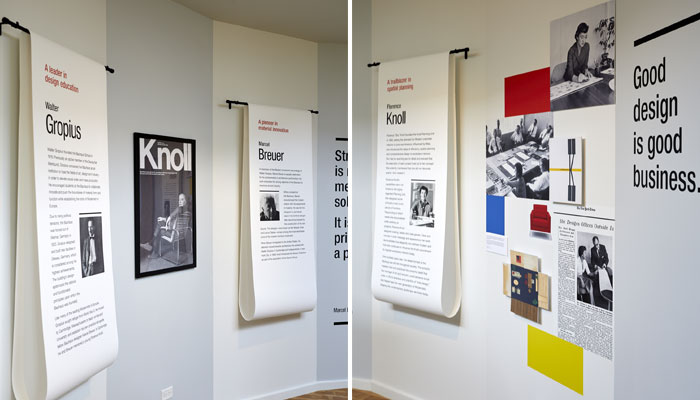 "Masters of Modern: Bauhaus Masters and Shu," will run through July 21st and admission is free. For further information please visit: farnsworthhouse.org.