Features
Knoll at Fulton Market Makes Crain's List of 2019 Coolest Offices in Chicago
Judges chose twelve offices out of seventy eight submissions for this year's crop of the coolest
Crain's Chicago Business editor Jackie Bender rounded up this year's "coolest" offices in Chicago, citing a "cool" office as a well-designed workplace that thoughtfully represents the business and allows employees to work comfortably and efficiently. Crain's tapped Richard Wright of Wright Auctions, interior designer Michael Del Piero and its own assistant managing editor Jan Parr to sift through all seventy eight submissions. Together, the judges chose a total of twelve finalist, of which three won with the new Knoll Chicago space at the top of the list.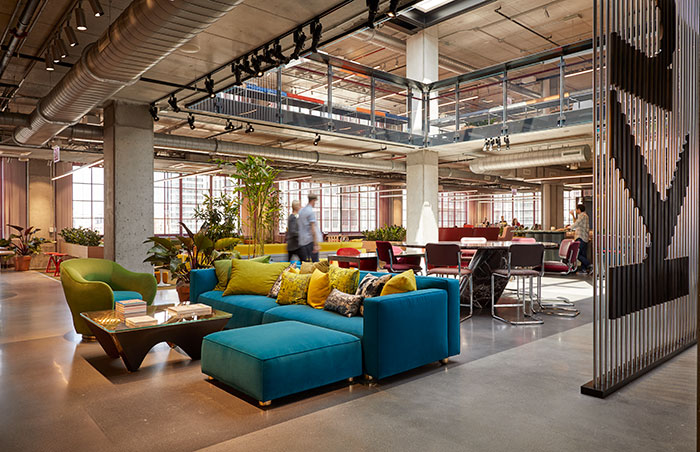 A Barber Osgerby Sofa and Adjaye Washington Corona coffee table set the stage for the seventh floor at the new Fulton Market space.
"The Knoll office proves that contract furniture is, in actuality, far from dull," commented Michael Del Piero, one of the Coolest Offices judges. "The space invites you to explore, engage and expand your thoughts on traditional office furniture."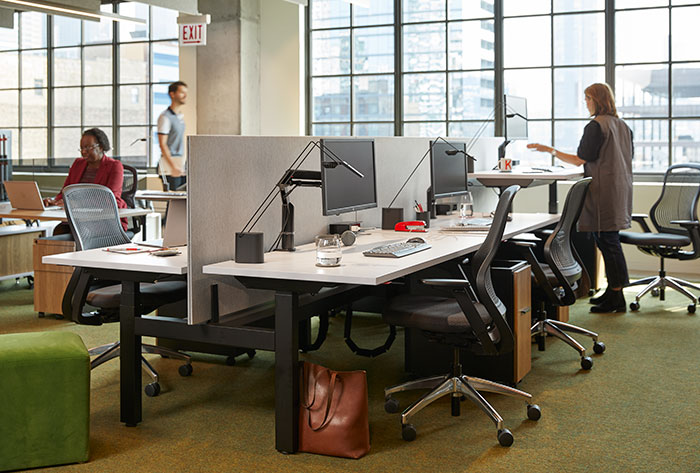 k. bench and ReGeneration by Knoll chairs combine performance and comfort at a more accessible price point.
Designed in collaboration with Gensler, the 24,000 square foot space offers a transformative presentation of how we work and live, demonstrating ideas and products to shape environments that promote hospitality, value social experience, and support work. Over three floors the space demonstrates ideas and inspiration for individuals, small groups and teams; natural materiality; architectural and acoustic harmony; hospitality experience; and engaging technology. The fifth floor is the North American flagship showroom of Scandinavian design brand Muuto, the latest addition to the Knoll constellation of brands.