Features
Knoll Hosts Ruby City and Linda Pace Foundation at New York Showroom
The Linda Pace Foundation celebrated the David Adjaye-designed contemporary arts center
Knoll hosted the Linda Pace Foundation in its New York Showroom to celebrate Ruby City: the contemporary arts center envisioned by philanthropist Linda Pace and designed by Sir David Adjaye OBE. The reception welcomed gallerists, art collectors and the design community to celebrate the upcoming opening of the Ruby City. Adjaye addressed guests about the design of the building and vision of Linda Pace.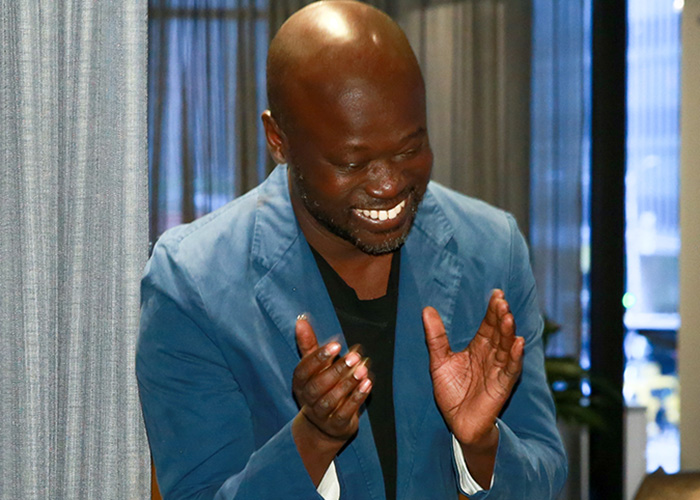 Sir David Adjaye OBE delivers remarks to guests at the Knoll New York Showroom.
The building's design is influenced by Linda Pace's dream and sketch of a Ruby City as well as the San Antonio Missions World Heritage Site. The exterior of the building is a crimson concrete with pieces of red glass and mica aggregate that shimmer in the daylight.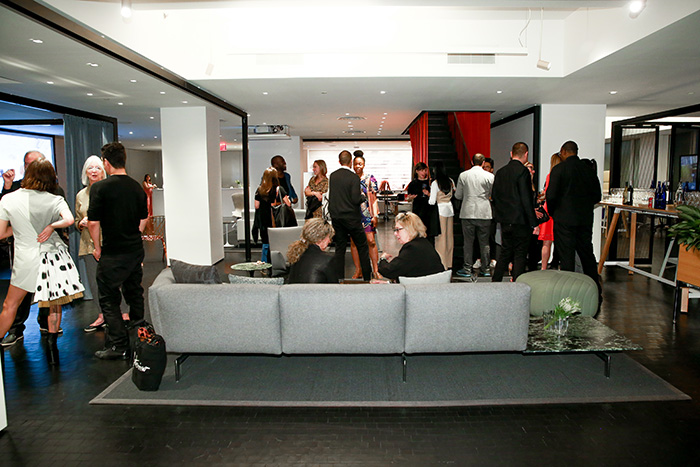 Guests attend a reception celebrating the David Adjaye-designed Ruby City at the Knoll New York Showroom.
As part of a growing campus, Ruby City will present hundreds of artworks from the Linda Pace Foundation collection, public programs inspired by the permanent collection and a variety of exhibitions for the San Antonio creative community. Ruby City's inaugural exhibition is Waking Dream, on view from October 15, 2019 to 2022. The exhibition comprises significant works by artists Do Ho Suh, Leonardo Drew, Teresita Fernandez, Wangechi Mutu and Cornelia Parker.